As mentioned in our article on the best places to stay in Maui, the west coast is by far the most popular resort destination on the island. Especially the Kaanapali Beach area is where most visitors like to spend their Hawaiian vacation. We made the same choice, selecting Kaanapali as our first stop when island hopping Hawaii. This small town's success is mainly thanks to its wide, palm-fringed Kaanapali Beach. Another well-known attraction is Black Rock, one of the best snorkeling spots on Maui.
With so many Maui activities, excursion options, entertainment venues and souvenir and gift shops nearby, Kaanapali Beach makes for a wonderfully carefree destination and one of the best places to stay in Hawaii for families. Let's take a closer look at the different ingredients that make this Mauian beach so well-loved.
…
We have sprinkled other affiliate links throughout the site content. Clicking on such a hyperlink and/or making a purchase to the website it refers to, may result in a commission for CosmopoliClan at no additional cost to you. As Amazon Associates we also earn from qualifying purchases. It allows us to dedicate enough personal time and energy to this blog. For more information, visit the Disclaimer page
…
15 Best things to do in Kaanapali
Relax at one of the Kaanapali beaches
Kaanapali (or Kā'anapali as per Hawaiian spelling) is a three-mile stretch of coastline that's home to two wonderful West Maui beaches:
– South Kaanapali Beach
This magnificent beach, south of Pu'u Keka'a or Black Rock, is fronted by most of the family-friendly Kaanapali resorts. Its golden sand is soft and clean, lined by a boardwalk and fringed by palm trees, resulting in a true postcard setting. The backdrop is just as spectacular as the beach itself, with inland views of the deep-green West-Maui mountains inland and ocean views of Lana'i island. Plenty of beach showers are available, courtesy of the Kaanapali Beach hotels. Kaanapali Beach is a great family beach especially for somewhat older kids. Our girls loved it for boogie-boarding (and so did I).
– North Kaanapali Beach (Alii Kahekili Beach Park a.k.a. Airport Beach)
This beach, located north of Black Rock, is less crowded. This beach is just perfect for first-time snorkelers thanks to the reef that comes right up to the shore. The Kahekili Marine Reserve is one of three conservation zones on Maui. Before you dive in and enjoy the underwater world, have a look at the snorkeling safety tips on this page.
On windy days, the waves can be too strong for young kids and on some occasions, the swells can be rather dangerous. Check out the most recent swimming conditions before swimming and stay close to your little ones at all times. There are no lifeguards to back you up. If you prefer a lifeguarded beach nearby then head further south to the southern tip of Kaanapali Beach which is known as Hanakao'o Beach or Canoe Beach.
An important reminder: Make sure to buy reef-safe sunscreen for Hawaii since non-reef-safe sunscreen is banned on the islands: Raw Elements, Thinksport SPF 50+ Mineral Sunscreen and Kokua Sun Care are all excellent reef-safe choices. A glamorous, foldable sun hat and a pair of Maui Jim polarized sunglasses will complete your beach look.
Snorkel at Black Rock
An important geographical landmark of Kaanapali Beach is the cliff called Pu'u Keka'a or Black Rock, formed by an old lava flow. To native Hawaiians, this is a sacred site known as ka leina a ka 'uhane or leap of the soul. They believe that it's the place where the souls of the dead cross over to the spirit world. Because of this belief, warriors often preferred Black Rock as the location to fight their battles. But Black Rock also served a recreational purpose: It's where King Kahekili, the last ruling chief of Maui, performed some his most impressive lele kawa or leaps from the cliff into the ocean. It earned him respect because most warriors were afraid the spirits who they believed lived near Black Rock.
To this day, his achievement is commemorated every evening at sunset when a cliff diver lights the Black Rock torches before jumping into the ocean. The musical accompaniment by a conch shell blower completes the Black Rock cliff diving ceremony, honoring the souls of the departed.
On a typical Kaanapali Beach day, you can see daredevils try their hand at cliff-jumping too. The most popular activity at Black Rock is snorkeling. Thanks to its location on the south end of the Kahekili Marine Reserve, Black Rock even is known to be one of the best Maui snorkeling spots. There's plenty of wildlife to be found in the reef near the rock, from tropical fish to turtles. Make sure your beach vacation packing list includes snorkel gear so you don't miss a thing.
It's recommended to go early in order to avoid both the snorkeling crowds and cliff-jumpers. The water is about 8 feet deep near Black Rock beach and gradually gets to about 25 feet or more. But you don't need to go in the water too far to meet these colorful locals. And you shouldn't, either, unless you're an exceptionally strong swimmer. Water related spinal cord injuries and drownings occur on a regular basis at Black Rock.
Attend a luau
At Kaanapali Beach, you're spoilt for choice when it comes to Maui luau performances. These Hawaiian feasts are a combination of food, music, hula and some spectacle. A Maui luau is not limited to Hawaiian music and hula but usually also features other Polynesian performances, each telling a story of ancient times. Some shows even include a spectacular fire knife show. The often idyllic setting completes the picture. Here's a list of Kaanapali luau options. Note that advance bookings are recommended.
Luau performances are quite expensive, especially when you're visiting Maui with kids. A more affordable alternative are hula shows that are open to the public. You can find them at Whalers Village (check the schedule here) and at the Ka'anapali Beach Hotel's Tiki Courtyard, every night from 6:30-7:30 p.m.
Stroll along the Kaanapali Beach Walk
The best way to explore Kaanapali Beach is by following the meandering Beach Walk, connecting all resorts, restaurants and entertainment options. Kids will appreciate the fun Hawaiian references along the way. The tiki torches create a wonderful atmosphere after sunset.
Spot whales
The warm, sheltered ocean channel in between the islands of Maui and Lana'i is known to be a the preferred calving spot of North Pacific Humpback whales. You can spot them from November/December to May. Pods of spinner dolphins often join in on the fun. Black Rock makes for an excellent viewpoint. Alternatively, take whale-watch sail standard tour or deluxe tour with the Pacific Whale Foundation to see these friendly giants up close. Or, for that extra dose of adventure, go whale-watching by kayak.
Indulge in ono Hawaiian food
The Kaanapali Beach dining options are endless, from the burger restaurants at Whalers Village to fine dining at fancy resort restaurants. But when in Hawaii, you should get a taste of the islands. No better place to do so than at Leilani's On The Beach, where you can enjoy a tropical cocktail while overlooking the ocean. When you've worked up an appetite, you can sink your teeth in the catch of the day before indulging in a signature hula pie. For a similar experience in a quieter spot, head to Duke's Beach House at the northern tip of Kaanapali's Kahekili Beach.
Another popular Kaanapali Beach food stop is located at the Hyatt Regency Maui Resort and Spa. Ululani's Shave Ice is legendary and a must-try when visiting Maui.
Participate in water activities
For centuries, Kaanapali has been a playground for Hawaiian royalty. Now it's yours. Take a surfing lesson, go jet skiing, SUPing, parasailing or e-foiling. Just head to one of the beach kiosks for more information. And why not try your hand at a Hawaiian classic by signing up for the Outrigger Canoe Experience at the Ka'anapali Surf Club in front of the The Westin Maui Resort & Spa.
Practice your golf swing
If you're not into water sports, then why not play a round of golf? Kaanapali is home to two golf courses: the classic Royal Ka'anapali Course and the recently renovated Ka'anapali Kai Course.
Get pampered at a Kaanapali Beach spa
Relaxing is at the pool and by the beach what a Hawaiian vacation is all about. But sun-kissed skin needs a pick-me-up after a dose of Hawaiian sun. The Heavenly Spa at The Westin Maui Resort is the perfect place to replenish your skin the Hawaiian way with signature Hualani spa products. Couples massage, anyone?
Zipline
Craving some adventure after your first days at the beach? Then venture off on a zipline adventure while enjoying sweeping ocean views, the Pacific and even the islands of Lanai and Molokai. Competitive types will love the double line, allowing you to challenge a travel companion to a race. You can choose between an 8-line zipline experience or a thrilling 11-line zipline adventure.
Feed the koi and meet resident resort flamingos and penguins
On weekdays, The Westin Maui Resort hosts feeding moments for the resident koi. Our girls looked forward to it every morning, right after breakfast. But the fun didn't end there: There's a flamboyance of flamingos that call The Westin Maui Resort home too.
The Hyatt Regency has an on-site penguin habitat for seven African-Blacked Footed Penguins and features flamingos and swans.
Watch the best Maui sunsets
Kaanapali Beach is located on the island's west coast, the location par excellence to watch the sun set over the ocean. If you want to make the most of this magical moment, opt for a sunset dinner cruise.
Go shopping at Whalers Village
Three-level shopping center Whalers Village is located at the heart of Kaanapali Beach. Whether you're looking for an Aloha shirt, stylish bikini, fine jewels, a scoop of ice-cream, a slice of delicious banana bread or the best Hawaii gifts for friends and family, you'll find it here. Whalers Village is also home to a small museum about Maui's whaling history, you'll find it on the top level.
Wish on a shooting star
Discover how to navigate using the stars like the old Polynesians did at the Hyatt Regency Resort. The hotel hosts a nightly astronomy program called Tour of the Stars. Equipped with an 16-inch reflector telescope and the HD telescope, this is the perfect place to search the nightly Hawaiian sky for stars and planets.
Set off on an adventure
As gorgeous as the Kaanapali area is, there's much more to see and explore on Maui. Visit the island's lovely towns, such as Paia or Lahaina, with its magnificent banyan tree, discover mystic 'Iao Valley, see the sunrise at Haleakala National Park, try one of the breathtaking waterfall hikes, taste the local produce at the Maui Tropical Plantation, drive the legendary Road to Hana, explore the underwater world from a submarine, explore some other West Maui beaches or learn more about the local wildlife at the Maui Ocean Center. If you're traveling with your little ones, then check out our article on the best things to do in Maui with kids for more inspiration.
Here's an overview of the driving times from Kaanapali to the most popular Maui tourist attractions.
Lahaina: 6 min.
'Iao Valley: 45 min.
Paia: 47 min.
Hana: 2 h 40 min.
Haleakala Summit: 1 h 45 min.
Maui Ocean Center: 25 min.
Maui Tropical Plantation: 34 min.
Kapalua: 14 min.
Kihei: 35 min.
Wailea: 46 min.
Where to stay in Kaanapali Beach
Kaanapali became a tropical playground after the opening of the Kaanapali Beach Hotel in 1962. Most of the commercial property developments date back to the 60s, 70s and early 80s but the majority have undergone major renovations in recent years.
These are the most popular Kaanapali Beach resorts and rentals (south to north):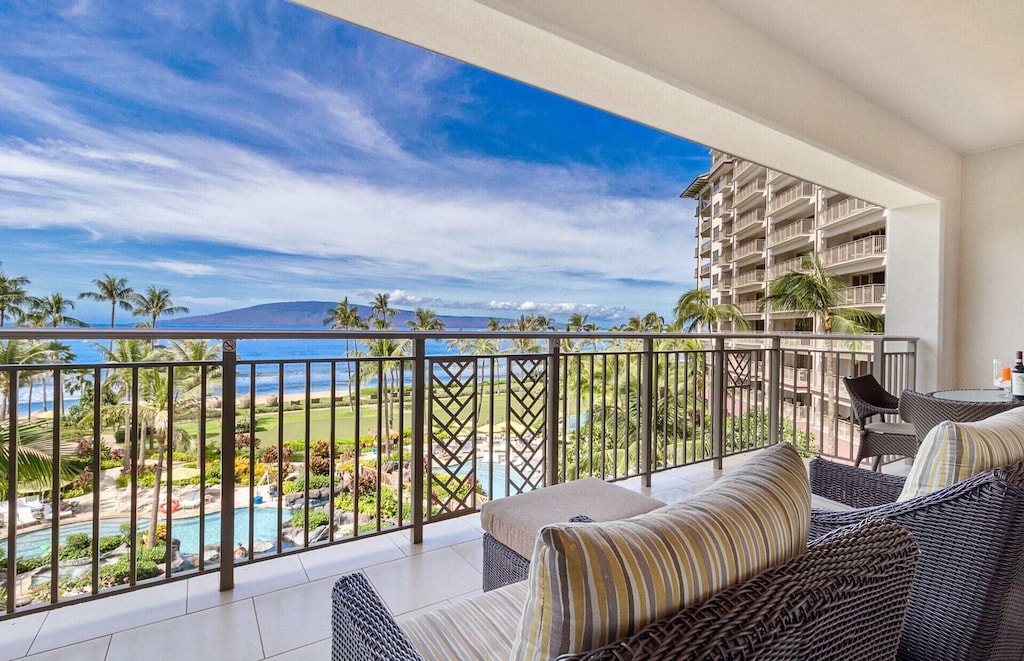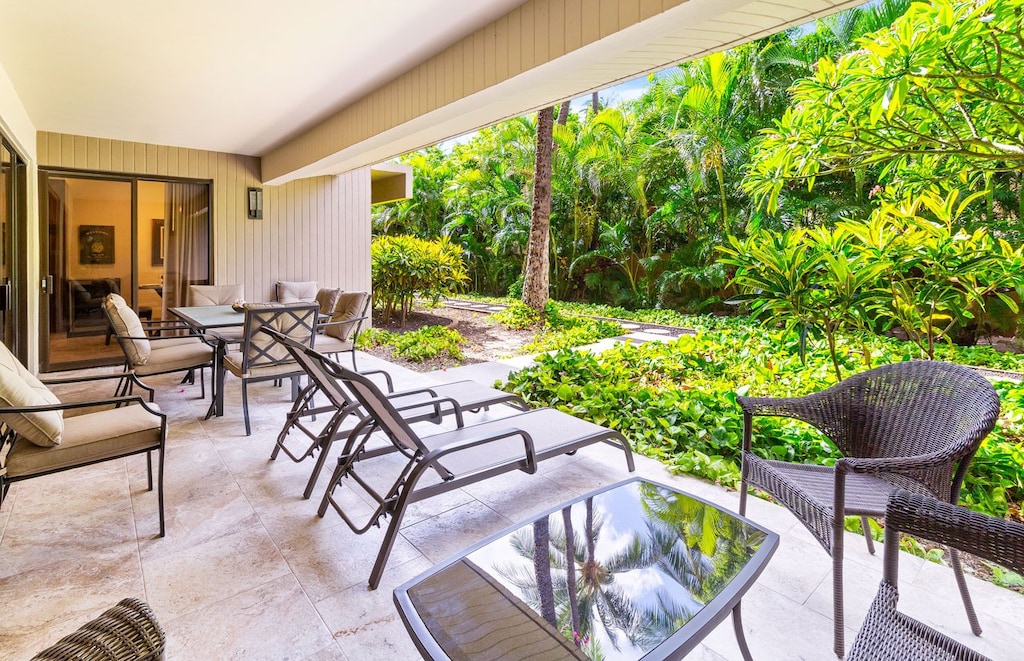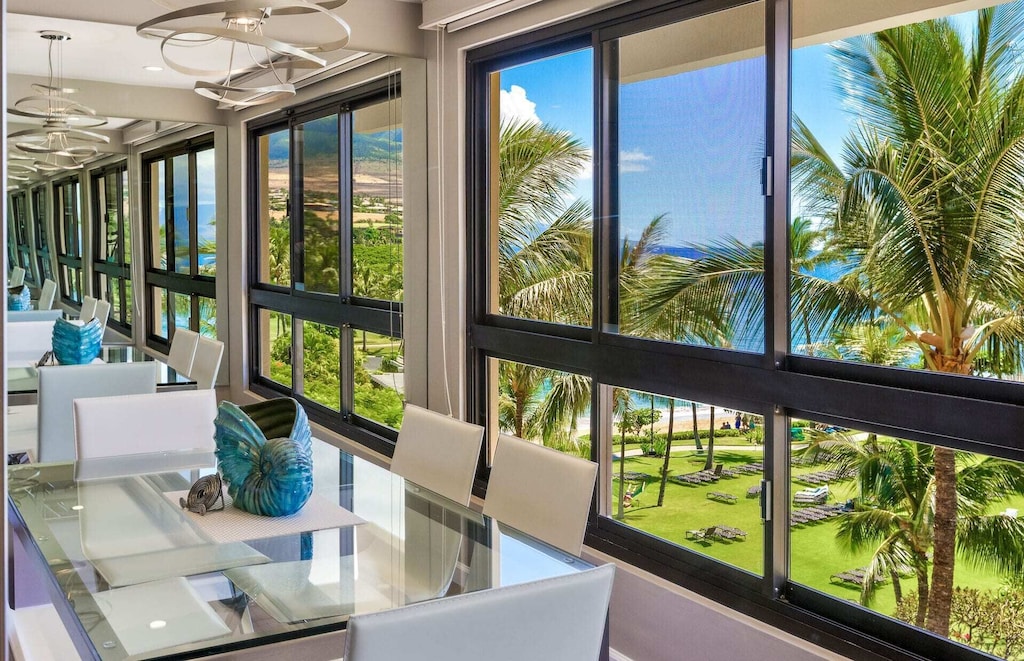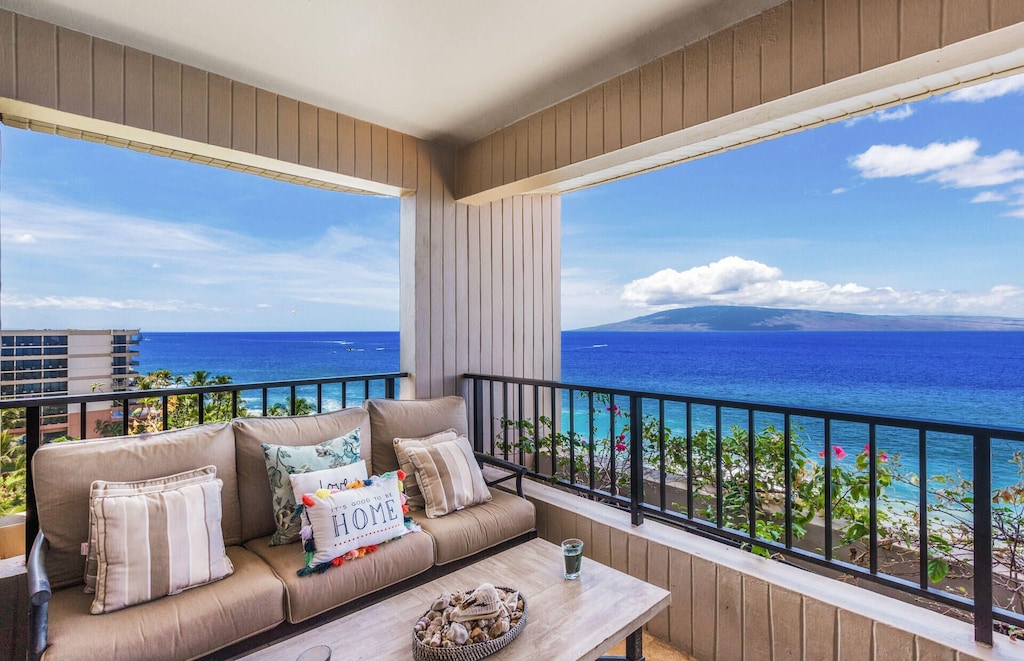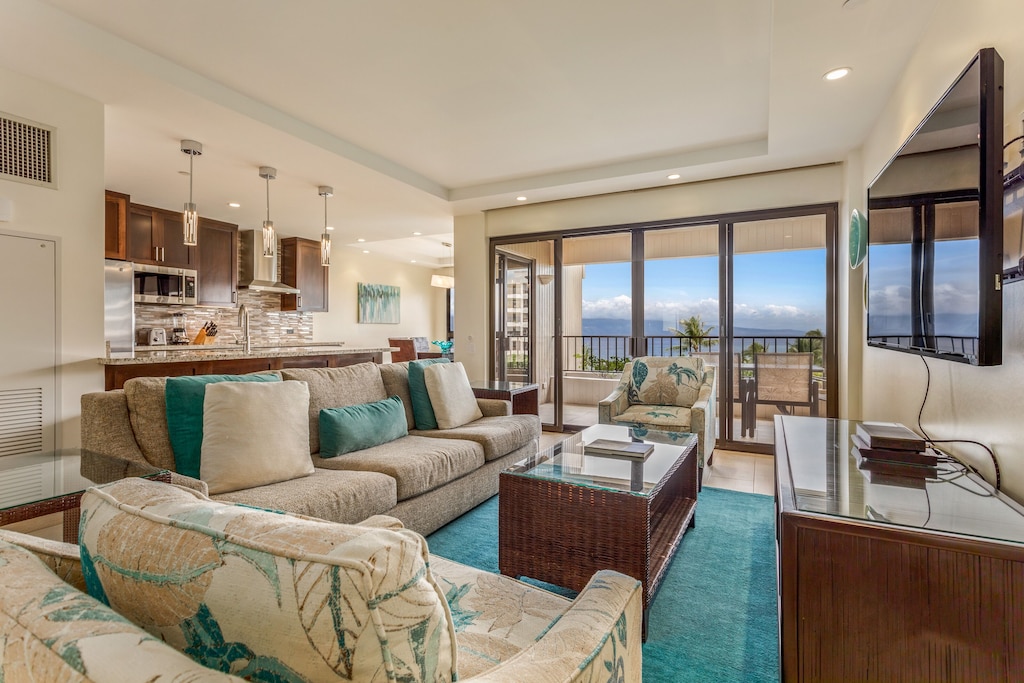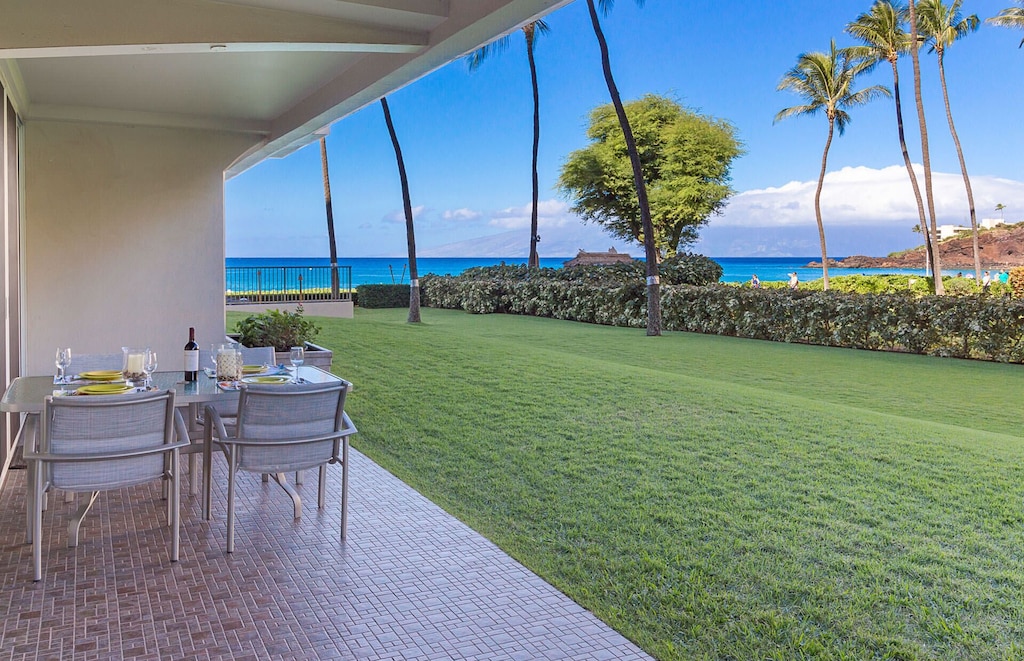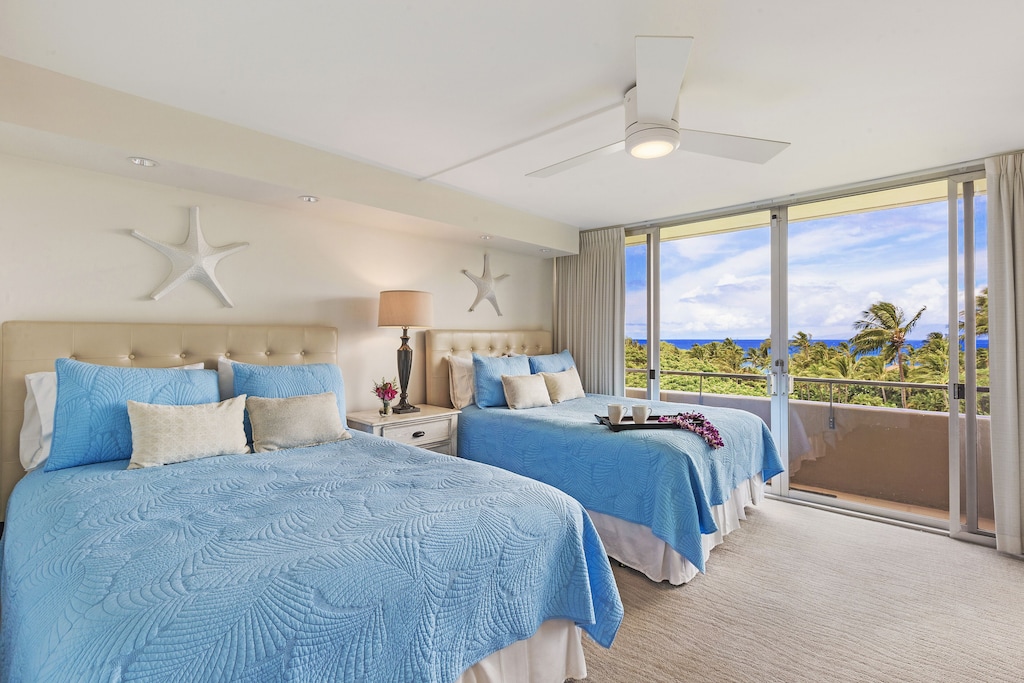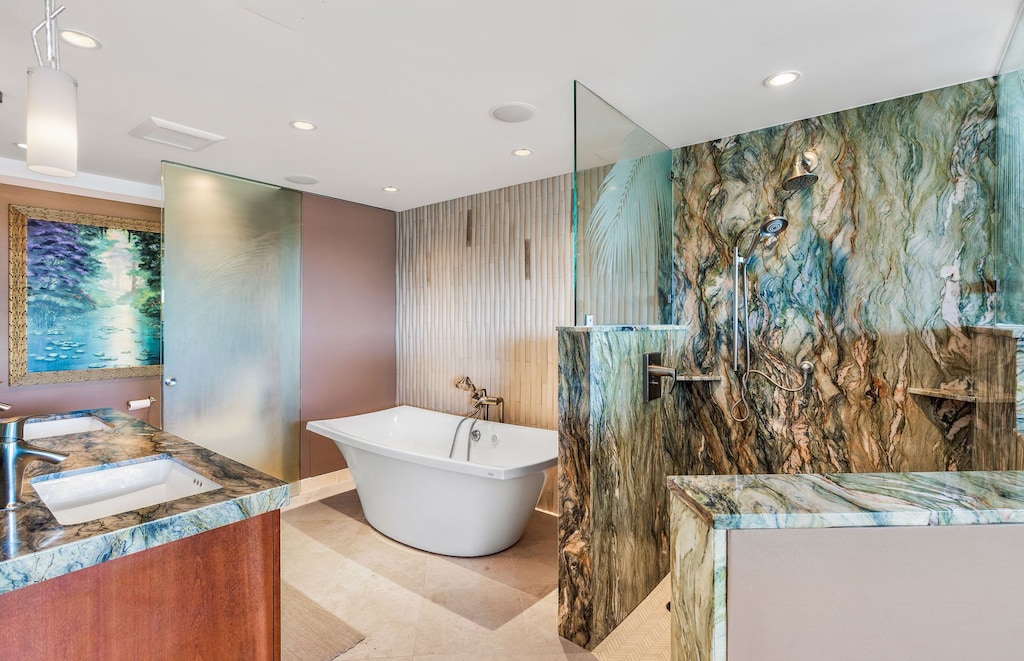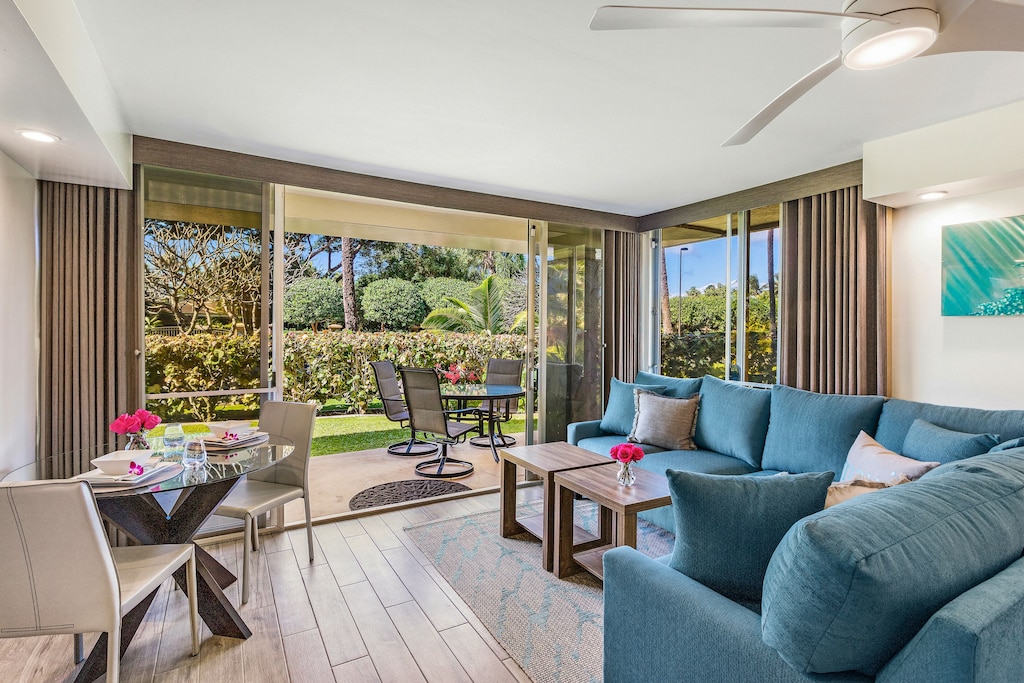 All resorts charge resort fees so it's recommended to compare which ones offer most added value to your travel style. Find out exactly what your Kaanapali Beach resort fee includes and make the most of it. Some entitle you to free self-parking, local phone calls, beachside cabanas, shuttle services within the area, yoga classes and snorkel equipment.
Getting to Kaanapali Beach
Maui's main airport hub is located in Kahului, which is about a 40 minute drive from Kaanapali. If you're traveling from the mainland, then this will be where you land. It's very well possible that your Kaanapali Beach accommodation offers a transfer service (to be booked in advance).
If not, you'll find several transportation options, private vans or shared services, at the gate. Or, if you plan on doing some sightseeing on the island, you can rent a car in Maui. We rented our Jeep Wrangler from Discount Hawaii Car Rental and can highly recommend them. The best thing is that they don't even require a credit card for guarantee or prepayment, so consider it a no-strings-attached car rental booking.
West-Maui's Kapalua airport (JHM) might be a valid option for inter-island flights but you'll likely be traveling on a smaller plane and thus spend more time in the air.
Map of the Kaanapali Beach resort area
For your convenience, we've created a Kaanapali beach map indicating the best Kaanapali things to do, as mentioned in this article.
Kaanapali truly is a tropical playground. It may be a bit commercialised but the many facilities make it a carefree destination: a gorgeous beach, the intriguing Black Rock, several lovely hotels, a beautiful Beach Walk and lively Whalers Village with its shops and restaurants as well as bars and entertainment. Plenty of exciting highlights and more authentic Hawaiian experiences are just a short drive away. So, whether you plan on spending most of your time in the resort or explore the island's many gems, you'll feel right at home in Kaanapali Beach.
…
We have sprinkled other affiliate links throughout the site content. Clicking on such a hyperlink and/or making a purchase to the website it refers to, may result in a commission for CosmopoliClan at no additional cost to you. As Amazon Associates we also earn from qualifying purchases. It allows us to dedicate enough personal time and energy to this blog. For more information, visit the Disclaimer page
…