Do you actually need a rental car on Maui? Most definitely yes, unless of course, you plan on staying confined to your resort. But where's the fun in that? Maui has so much to offer in terms of sights and activities.
Whether you look forward to enjoying the fabulous beaches, the mouth-watering seafood, the legendary Road to Hana, the most amazing snorkeling spots and spectacular hikes, or that epic whale-watching trip you've always to wanted to take, a rental car will get you there.
And on Maui, you need to book that car rental in advance. The earlier in your Hawaiian vacation planning phase, the better. Rental cars are scarce in high season and prices can go through the roof. So, your best bet is to book your Maui car rental as soon as you have your flights confirmed… and after you've read this article.
From finding a cheap car rental on Maui to driving etiquette, here's everything you need to know about renting a car on Maui.
…
Affiliate links are sprinkled throughout the site content. Clicking on such a hyperlink and booking on the accommodation platform it refers to, may result in a commission for CosmopoliClan at no additional cost to you. As Amazon Associates, we also earn from qualifying purchases. For more information, visit the Disclaimer page.
…
How to find a cheap car rental on Maui
Before we dive in, let's get one thing straight: Finding a cheap car rental in Maui is only an option in the low season. If you're traveling in high season, then you'll most likely pay top dollar for your car.
The reason for that is the limited supply of available rental cars on the Hawaiian islands. This is not the mainland, after all. Car rental companies on Maui don't have the luxury of adding cars to their inventory just like that.
Compare prices of different companies
Booking your car through a comparison site might save you money. For our Hawaiian island hopping trip, we booked our Maui rental car with Discount Hawaii Car Rental. We loved the carefree booking (no credit card required), free cancelation, and excellent customer service. Our Jeep Wrangler rental car was also considerably cheaper than booking directly with the car rental provider.
Another similar comparison site that we've used before, albeit not in Hawaii, is Discover Cars. Just click the pay later option to pick a Maui rental with free cancelation.
Compare the best car rental deals on Maui:
Alternatively, you might want to check out the Expedia travel packages. Combining flights, hotels, and your rental car in one booking might save you money.
Compare pick-up locations
Most travelers pick up their car at Kahului airport because it's convenient and it saves you the cost of getting a taxi or shuttle bus to Maui's main resort areas.
Right after the baggage claim area, you can board the tram which will take you to the modern Conrac facility. That's where you'll find the car rental company you booked.
The following rental car companies are represented at this Maui Airport location: Alamo, Avis, Budget, Dollar, Enterprise, Hertz, National, Sixt, and Thrifty.
Then again, car rental companies based at Kahului airport do charge an airport tax while other car rental locations might not.
One such location is Kapalua, home to Maui's secondary airport. You can find plenty of car rental companies here but they're not actually located on airport grounds. Therefore, no airport tax applies at this car rental location. Depending on the season, this might save you money. It's certainly worth checking.
Do you need the car every single day?
We've already established that you do need a car on Maui but that doesn't mean that you need it every day of your trip.
When we arrived on Maui after a 35-hour trip from Europe (oh yes, that's how badly we wanted to experience Maui), we needed a few days to recover from jet lag. Even if your flight is much shorter (which we hope it will be), you might need a few days to shake off the stress of daily life and relax before crisscrossing the island.
In that case, it might make sense to book your car for part of your trip only. This will also save you unnecessary parking costs. You could rent through the hotel but in high season, when supply is scarce, that's not a safe option.
Then again, as crazy as it sounds, you may be cheaper off booking your rental car on Maui for more days than required. That's because the weekly rate can be lower than the daily rate multiplied by 5 or 6 days. So, play around with an extra day or two when booking to determine the cheapest option based on your travel dates.
Is a 4WD vehicle necessary on Maui?
No, it's not. As long as you stay on paved roads you don't need an SUV. A regular car will do. Most roads in Maui, especially the ones leading to the most popular sights, are paved and in good condition.
By the way, even with 4WD rentals you're not allowed to drive on some of the unpaved roads. More on that later.
When taking a family trip to Maui, you need to make sure that all passengers can sit comfortably and safely. It's more important to opt for a car that's large enough to fit all travelers and their luggage than it is to worry about the drivetrain.
Then again, you're in Maui! Chances are that you'll prefer one of the signature road trip cars – a convertible or a Jeep Wrangler with soft top – over the cheapest car or spacious minivan. We certainly did! Since these are the most popular Maui rental car models, they sell out fast.
Time of booking
This can greatly affect the price of your rental. Our advice is to book your rental car on Maui as soon as you've confirmed your flights. You can always check the car rental rates again at a later date. If you notice a price drop, then by all means make a new reservation before canceling the old reservation (in that particular order).
What if you booked a rental car on Maui when the prices were low but then, closer to the date, you realize that you need to add a day or two? Well, don't cancel the first booking because this will most likely be at a cheaper rate. Changing an existing booking will result in losing that cheaper rate for the entire booking period. Just make a second car rental reservation for the extra day(s) and inform the car rental provider of your additional reservation. That should do the trick.
Extra costs to consider
The cost of your rental car is one thing but there it comes with other, indirect costs to budget for. Here's an overview of some additional costs to take into account.
Parking
All popular Maui resorts have a car park but parking prices vary greatly. That's because parking is limited in the town centers and overnight parking on the island is forbidden in many places.
Some hotels and resorts strictly offer valet parking while others may have a self-parking option. The latter is usually a bit cheaper and, most of all, much quicker. That's especially true in high season.
If you plan on spending your nights at one of the Maui condos or villas, then it's important to confirm whether your accommodation includes parking.
In addition to the overnight parking at your accommodation, take into account that you'll need to pay to park at some other points of interest as well. There's a $10 parking fee at 'Iao Valley State Park and Makena State Park, a $30 entrance fee for Haleakala National Park and Lahaina has on-street paid parking.
Gas
It's no secret that gas prices in Hawaii are among the highest in the country. This is again a direct result of the state's remote location.
It can pay off to do your homework by checking which gas stations offer the best rates. This website might be helpful. The general rule of thumb is: the more competition in the direct area, the more competitive the rates.
By the way, be sure to save yourself some money by filling up the gas tank yourself instead of paying the rental car company to do it for you. Renting a car with a near-empty tank and returning it with a full tank will cost you less.
Insurance
This is an issue most travelers are uncertain about. Many car rental providers exploit that insecurity. Don't let them sweet-talk you into insurance you don't need but do make sure to cover your bases.
Check your own car rental insurance policy as well as your credit card insurance policy before your trip to Maui. You might be pleasantly surprised… or not.
Either way, insurance is optional. The main types of insurance cover the vehicle (Collision Damage Waiver or CDW) and the people that may be injured (Supplemental Liability Insurance or SLI). Other insurance options cover the cost to the car rental company in case of flat tires, towing, or lost keys.
Always do a damage check before driving your Maui rental car off the lot. Just walk around the car and check for possible damage. Feel free to take photos of scratches or small dents as evidence (we always do) just to be on the safe side. Repeat this process once you're inside the car.
Compare the best car rental deals on Maui:
Driving times on Maui
For your convenience, we've put together a table with driving times from all major tourist areas to the most popular sights on Maui.
Maui car rental rules and etiquette
Driving on Maui is pretty straightforward. Just keep your calm and drive on. Here are 10 things to consider.
The right-on-red rule applies in Hawaii so you're allowed to turn right on a red light after coming to a complete stop.
Speed limit sites not only mention maximum but also minimum speed. That's right. The gorgeous ocean views are so scenic that they might cause drivers to stall traffic.
Avoid Lahaina and Paia during rush hour. Only a few main roads meander Maui's volcanic landscape so there's no escape.
Drive with Aloha. You're on vacation, after all. Allow fellow drivers to merge and, please, no honking. If a local is driving behind you and seems to be in a rush, then pull over (if it's safe to do so) and let him/her pass. This is a sensitive point for locals since all those sightseeing tourists can kind of mess up their daily schedule.
Respect the 'Aina or land. Don't litter, stay on the roads and respect the vegetation. Not only is littering disrespectful, but it might also result in a hefty fine between $500 to $1 000.
Narrow roads, such as the Road to Hana, are known for their one-way bridges. The main thing here is to keep traffic flowing. Unless a sign says otherwise, a handful of cars in each direction will take turns crossing these bridges.
If it's been raining for several days, then the risk of mudslides and flooding is real. This is especially the case on the Road to Hana. Don't take any risks. It was pouring rain when we tried to tackle the Road to Hana. The situation was getting too dangerous and we had to return about halfway. Better safe than sorry.
Highway 31 from Hana to Ulupalakua, better known as the back road to Hana, is off-limits for rental cars. If anything happens on this unpaved road, you're on your own. No roadside assistance is provided by the rental car company. Towing and repair costs are all on you.
If you're taking a road trip to West-Maui (direction Hana) or Upcountry Maui (direction Kula) then fuel up right before. Gas stations are scarce in these remote areas of Maui.
Don't rely on your brakes only when descending Mount Haleakala because it might overheat them. Use engine braking in low gear instead. Also, check what your rental car contract mentions about this road. Some providers won't offer roadside assistance here.
Time to book your car rental in Maui
Now that you know the ins and outs of renting a car in Maui, it's time to make your booking. Prices go up every day, so secure the best price now.
Compare the best car rental deals on Maui:
How to get around Maui without renting a car?
If you're still not sold on the idea of renting a car on Maui or if you're planning to relax and stay put most of the time, then here are some alternative options to consider:
Areas such as Kaanapali, Lahaina, or Kihei have a good walking score. Plus, most resorts located near these towns offer a free shuttle service to local shops and restaurants.
Lyft and Uber are available in all the major resort areas of Maui.
You might rent a car from a private owner via Turo. This option wasn't available yet when we were in Maui but now that it is, this might be worth looking into.
Regular taxis are always a safe option.
Roberts Hawaii offers transfers to and from the airport as well as sightseeing tours. Shared and private options are available.
Where to stay on Maui
In our article on the best places to stay in Maui, we compare the popular tourist areas and even mention some of the lesser-known areas. It's a great resource to help you figure out which area is best for you.
Looking for a shorter version? Then here's a selection of our favorite accommodations (both resorts and rentals) on the island:
West Maui (Kapalua and Napili Bay, Lahaina and Ka'anapali)
South Maui (Kihei and Wailea)
North Shore Maui (Paia and Haiku)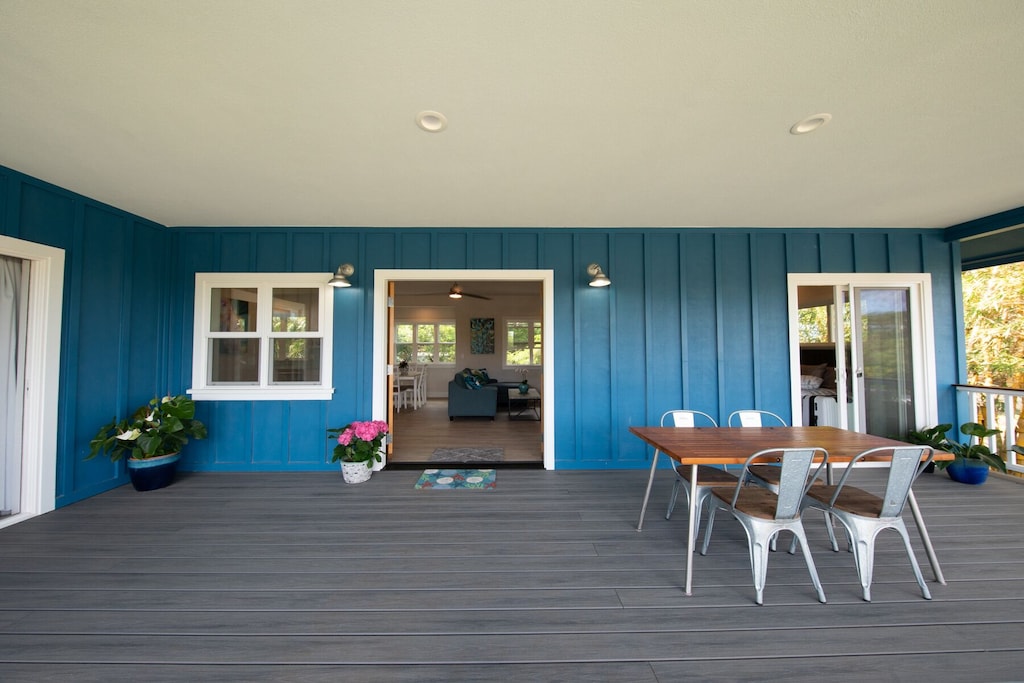 Upcountry Maui (Makawao and Kula)
Central Maui (Kahului and Wailuku)
Maui travel tips beyond car rental
There's so much to see and do on Maui. Not only does Maui make for an amazing family destination, it's also a paradise for honeymooners and a playground for outdoor enthusiasts. We dedicated an entire article to the best Maui activities in general and one on the most family-friendly things to do on Maui.
Here's an overview of our favorite activities:
Take an evening stroll along the scenic Kapalua Coastal Trail.
Compare the best car rental deals on Maui:
And that's a wrap! You're now ready to book your rental car on Maui with complete confidence. Do you have an experience to share or a suggestion to add? We'd love to hear all about it. The comment box is all yours!