Wondering what to visit in Cascais? Located on the Atlantic coast of Portugal, just a stone's throw away from the capital Lisbon, you'll find picture-perfect Cascais. The town's lively vibe and old-time charm are truly captivating and its location is perfect for exploring the wider region. With so many exciting things to do in Cascais and beyond, this is the kind of place where you'll want to linger. That's exactly what we did: What was supposed to be another stop on our Portugal itinerary turned out to be much more interesting than anticipated.
Cascais' postcard views make it one of the most beautiful places in Portugal and its location allows for easy day trips to Sintra and Belém. We liked it every bit as much as Faro and Lagos in the Algarve, some other gems that we got to explore during this Portuguese road trip. Let's explore the Cascais attractions.
…
Affiliate links are sprinkled throughout the site content. Clicking on such a hyperlink and booking on the accommodation platform it refers to, may result in a commission for CosmopoliClan at no additional cost to you. As Amazon Associates, we also earn from qualifying purchases. For more information, visit the Disclaimer page.
…
10x Things to do in Cascais
Discover the old town
In the late 19th century, the Portuguese royal family made Cascais its summer retreat. What was once a sleeping fishing village along the Portuguese coast quickly grew out to be a high-end destination along the Portuguese Riviera. Cascais' architecture still reflects that grand history, with former aristocratic palaces, elegant mansions, and converted fishermen's houses lining the palm-shaded streets. The many pastel shades contrast beautifully with the blue hues of the ocean.
Our guide of things to do in Cascais historic center includes strolling around the picturesque Praça 5 de Outubro with its artistic patterned tiles, azulejos tiled townhouse, and Dom Pedro I statue, admiring the Palacio Seixas and having a drink at the lively Largo Luís de Camões Square. We loved wandering through the winding streets and exploring the cute residential alleys, soaking in Cascais' uniquely delightful atmosphere.
Relax at the Cascais beaches
Praia da Ribeira is nicknamed Praia dos Pescadores or Fishermen's Beach because of its bayside location next to the fishing harbour. It's the most convenient beach when you're making a pitstop in Cascais, Portugal and, despite the local fishing boats, it looked surprisingly clean.
There are plenty of other beaches nearby as well. After all, this town is bordered by 30 km (18 mi) of Portuguese coast, making it a great alternative to the crowded beaches in the Algarve. Time to whip out your beach packing list.
The beaches between the west of town, between Cascais and Estoril, are city beaches that, to us, felt a bit cramped. We were there in late May so you can imagine what it must be like in peak summer. The best ones are Praia da Rainha and Praia da Conceição (a.k.a. Praia da Duquesa).
East of town, you'll find the widest Cascais beaches. The first remote beach you'll encounter is windy Praia da Cresmina, immediately followed by the larger Praia do Guincho. Plenty of surfers here and, although not specifically family-friendly, we still had a great time at this Cascais beach. Just past this one, you'll find little-known Praia do Abano.
Bike your way to the Boca do Inferno
There's a stunning coastal biking trail that leads active visitors from the Cascais marina to Guincho Beach. The total distance is about 10 km (just over 6 mi) and the views are incredible. I didn't any pictures of the bike path because I was too focused on the beautiful setting and my two mini-cyclists but I've found this drone photo to give you an idea of the bike trail. Next time, I'll pack a GoPro.
Your first stop will be the Boca do Inferno or Hell's Mouth. It's a rock formation that was heavily eroded and where the waves come crashing in. At least that's what we've read but it was not the case when we were there. If that's what hell looks like then we might as well misbehave a little more often. Just kidding. 🙂 At high tide and on a windy day, you might see the spray from afar. Should you prefer to walk to this landmark, then you'll get there in about 15 minutes from the marina.
A little further you'll enter the Parque Natural de Sintra – Cascais. The further you go, the better you'll see the coastline become rugged and wild. We loved our cycling adventure amidst this impressive landscape, all the way to Guincho Beach.
You can of course also visit Boca do Inferno as part of an excursion.
Stroll along the promenade to Estoril
There's a beautiful paredão or boardwalk going from Cascais to Estoril. Cycling is prohibited, it's more of a pedestrian zone. You won't get hungry during this 20-minute walk thanks to the many Cascais restaurants and bars that line the boardwalk all the way to popular Praia do Tamariz.
Estoril is just as upscale as Cascais, Portugal, but – in our honest opinion – not as charming. It's more of a fancy entertainment destination, evolving around the Casino Estoril which is one of the biggest in Europe. Also, the roads are congested any time of day. It just didn't enchant us like Cascais did.
During WW II, many foreign leaders found their way to this prestigious town along the Estoril coast as well, in an attempt to find some tranquility. Espionage thrived in the region at the time and this intriguing setting formed the inspiration for Ian Flemming's iconic James Bond series. 007 fans might recognize the Palacio Estoril Hotel from various scenes in the movie On Her Majesty's Secret Service.
Tip: For a change of scenery when returning from Estoril to Cascais, you could walk via town and explore Parque de Palmela.
Explore the Cascais Art & Museum District
Within the walls of the Citadel of Cascais, the prolongation of the Nossa Senhora da Luz Fort fortification that was used to defend the town from foreign invasions, you'll find the elegant Cidadela Art District. It's a hub for contemporary art, where you can see the artists working on their masterpieces. The whole idea is to create interaction between artists and visitors, which works wonderfully well.
Also located in the Cidadela is the Presidential Museum, at the site of the royal family's former summer retreat, and the luxurious Pestana Cidadela Cascais.
The Bairro dos Museus or Museum District is located in the center of Cascais, next to the marina. It's home to the Museu Condes de Castro Guimarães Museum, the Casa de Santa Maria (House of Santa Maria), and the iconic Museu de Farol de Santa Marta Lighthouse Museum. Even if you choose not to visit these museums, you'll enjoy their picturesque setting.
Learn all about Cascais' fishing identity in the Museu do Mar Rei D. Carlos (King D. Carlos Sea Museum) or admire the modern Casa das Histórias Paula Rego building with its impressive collection by renowned local artist Paula Rego.
Feed the ducks at the Parque Marechal Carmona
Have a break in the gorgeous Marechal Carmona Park with its colorful flower beds and romantic lake. When you've finished feeding the resident ducks, you can continue your cultural escapade.
Have a taste of Cascais
When visiting a seaside gem such as Cascais, you can look forward to a dazzling selection of seafood, from sea to plate. And if you're anything like us – torn between the octopus, the shells, and the cod – you'll probably end up indulging in a seafood cataplana. We skipped dessert but walked over to Santini's to try the best gelato in town.
Hit the Cascais shops
Hunt for souvenirs in the Rua Frederico Arouca (a.k.a. Rua Direita), go shopping in one of the chic boutiques along the Avenida Valbom, or soak in the atmosphere at the Jardim Visconde da Luz bookmarket or the Mercado da Vila.
Explore the Parque Natural de Sintra – Cascais
The Sintra – Cascais National Park is one of the 13 Natural Parks of Portugal. It includes the Serra de Sintra mountain range and a long section of the Portuguese coast. The park is rocky yet leafy and dotted with several fishing villages where time stood still. Active travelers love this diverse area and consider a visit to this Natural Park as one of the most exciting things to do near Cascais.
The Parque Natural de Sintra – Cascais boasts several impressive hikes. Here are some suggestions:
Educational tour of the Guincho and Cresmina sand dunes, that starts from the Duna da Cresmina Visitor Centre.
Coastal hike from Praia da Adraga, one of our favorite beaches in Portugal, to Praia das Maças. You could also hike southwards from Praia da Adraga to Praia da Ursa but this is known to be a highly challenging hike.
Mountain hike along the Vila Sassetti trail in the Sintra mountains.
Lake hike around the Lagoa Azul.
See the end of the world in Cabo da Roca
During the Middle Ages, the impressive Cabo da Roca cliff was believed to be the end of the world. Today, it marks the westernmost point of mainland Europe. Portugal's oldest lighthouse tops the cliff, which offers some dramatic views over the Portuguese coast. (Do note that you'll have to share those vistas with busloads of tourists since most visitors come to Cabo da Roca as part of an excursion.)
Day trips from Cascais
Many exciting places to see and wonderful things to do in Cascais, Portugal, but the city's direct surroundings are just as appealing. Here are some options for (half) day trips:
Cascais to Sintra (40-minute drive)
Sintra, one of the most beautiful places in Portugal, is located near Cascais. In fact, Cascais makes for a great base to visit these enchanting castles, especially when you'll be spending more than one day in Sintra. The Cultural Landscape of Sintra is classified as a UNESCO World Heritage site.
From the most famous Sintra castles such as the Palacio da Pena (Pena Palace), the Castelo dos Mouros (Moorish Castle), Quinta da Regaleira, and Palácio de Monserrate (Montserrate Palace) to less frequented sites such as the Vila Sassetti, the Convento dos Capuchos and the Palácio Nacional de Sintra (National Palace), you'll find them in these magical surroundings, located just a stone's throw from Cascais, Portugal.
You can get to the castles by car but parking can be a problem in the Sintra mountains. The bus is a great alternative if you're coming from Cascais. Two bus connections can take you there: the speedy line 417 and the scenic 403.
You can of course also visit Sintra and Cascais Natural Park as part of an excursion.
Cascais to Belém (30-minute drive)
Belém is the Lisbon district closest to the Estoril coast. It's way less crowded than the vibrant capital and very spacious with a gorgeous park, a majestic fountain, and several impressive sights such as the Mosteiro dos Jerónimos (Jeronimos Convent), the Torre de Belém (Belem Tower) and the Padrão dos Descobrimentos (Monument to the Discoveries). Oh, and let's not forget the delicious pastries Pastéis de Belém that have been locally produced since 1873.
Cascais to Lisbon day trip (40-minute drive)
The Portuguese capital counts as one of the most lively European cities. Explore bohemian Chiado and Bairro Alto, listen to Fado in Alfama, go shopping in the central Baixa district, or escape the crowds in the cable car at the Park of the Nations (Parque das Nações).
Where to stay in Cascais
A sophisticated town calls for a range of stylish accommodation options. Here are some of the finest Cascais hotels and guest houses:
If you're looking for something more private, then here are some suggestions for rental apartments in and around Cascais: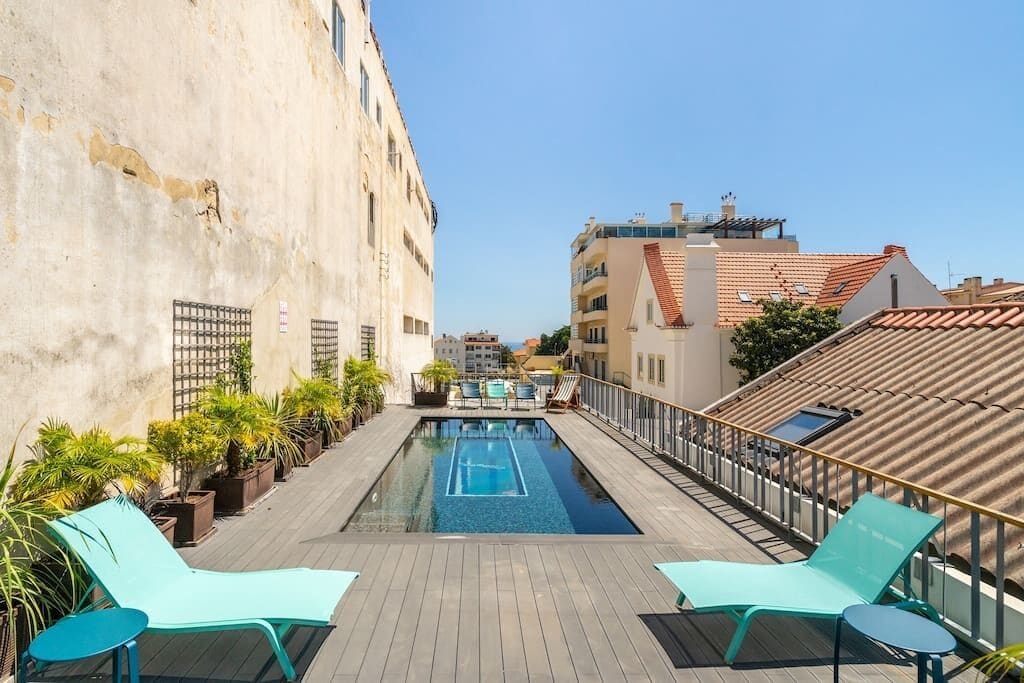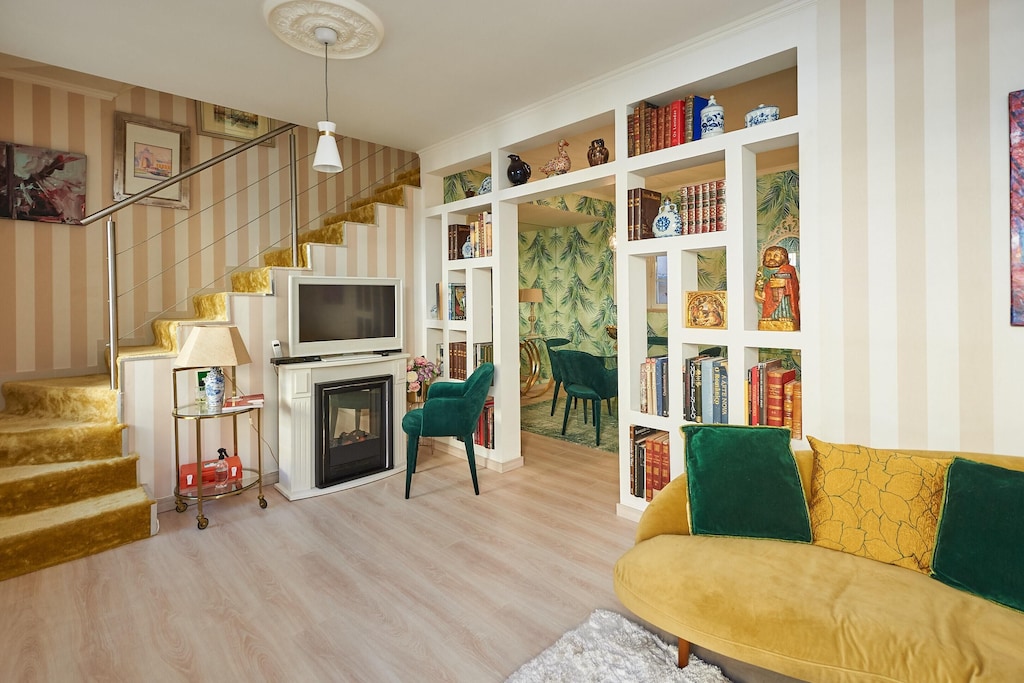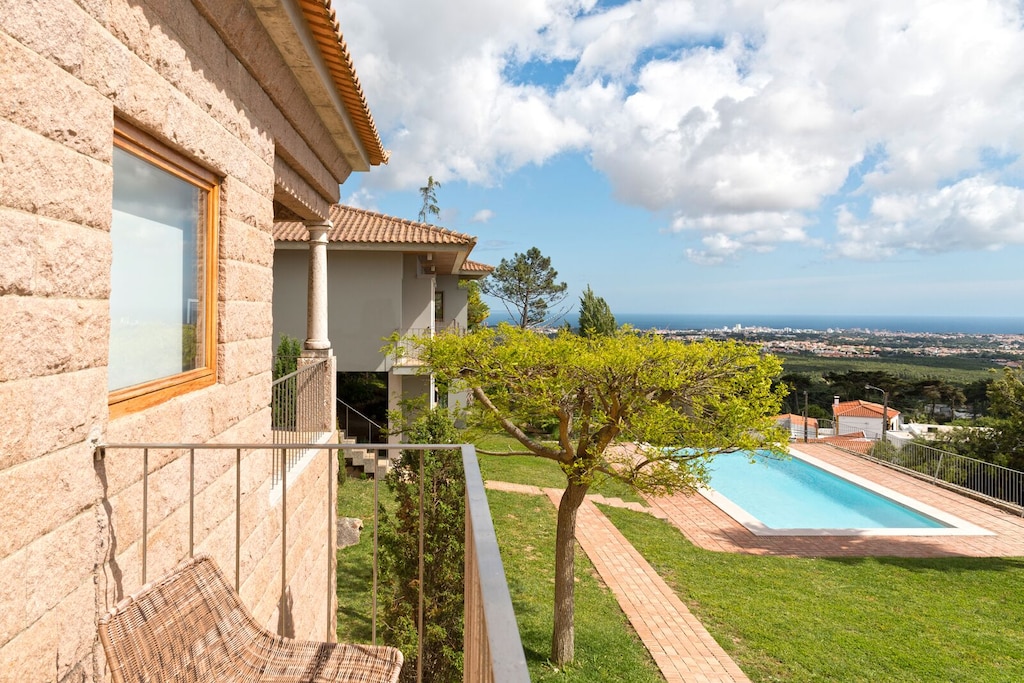 Cascais Portugal map
For your convenience, we've created this map indicating all of our favorite things to do in Cascais and beyond:
Getting from Lisbon to Cascais
If you're coming from Lisbon Airport then you'll need to hop on the bus to Lisbon's Cais do Sodré station. From there, you can catch the Comboio de Portugal train for a 20-minute ride along the Lisbon coastline to Cascais. For the best flight deals, we recommend Expedia. Train ticket options from Lisbon to Cascais can be found here.
If you prefer the convenience of an excursion, then feel free to browse the offer of top-rated excursions to Cascais and its surroundings from Lisbon.
If you prefer to rent a car, then you can reach this fabulous town along the Portuguese Silver Coast in just a little over half an hour. Rental cars come pretty cheap in Portugal, just do in take into account that you'll be paying tolls when driving in Portugal.
You'll need a car to reach most of these beaches in Portugal. Discover Cars is our go-to European car rental comparison site. The prices are highly competitive, the booking process is effortless and you can even select a pay later option that comes with free cancelation. Click here to get the best car rental for your Portugal trip.
Best time to visit Cascais in Portugal
Thanks to its microclimate, the Estoril Coast is an attractive destination during spring, summer, and autumn. The mild climate ensures summer days with a cooling ocean breeze and a not-too-rainy winter season. Spring, early summer, and early autumn are perfect for a combination of exploring and relaxing. July might be better spent at the beach and August is the Portuguese vacation month during which many Lisbon residents choose Cascais as their holiday destination.
Tempted to visit Cascais yet? Or, have you already visited this picturesque seaside town and explored the surroundings? Then we want to hear all about your favorite things to do in Cascais and beyond!