Ready to plan your Maui trip? Let us introduce you to some of the most mind-blowing things to do in Maui. This island was the first stop on our Hawaii island hopping trip and we were amazed by its natural abundance.
The island of Maui truly has it all: gorgeous beaches, a mighty volcano, lush green mountains, captivating performances, mesmerizing waterfalls, mouth-watering food and one of the most epic road trips in the world.
The list of Maui activities is never-ending and so is the list of Maui accommodations. From the luxurious Wailea resorts and the family-friendly hotels in Kaanapali Beach to some of the most unique Hawaii Airbnbs, there's a slice of heaven for every type of traveler.
Whether you plan on exploring Maui with kids (in our opinion this is the best Hawaiian island to travel to with young kids), enjoying an action-packed vacation with friends or spending some time with your loved one, you're in for an unforgettable trip.
Let's have a look at the best things to do in Maui.
…
Affiliate links are sprinkled throughout the site content. Clicking on such a hyperlink and booking on the accommodation platform it refers to, may result in a commission for CosmopoliClan at no additional cost to you. As Amazon Associates, we also earn from qualifying purchases. For more information, visit the Disclaimer page.
…
Short on time? Here are the top Maui tours in a nutshell:
Maui activities on the map
For your convenience, we've created this interactive map mentioning all the top things to do in Maui as listed in this article.
Best things to do in Maui
From whale-watching to ziplining and everything in between, the order in which the Maui attractions are listed is purely the result of our personal preference.
First up, the things to do on Maui that we consider truly essential must-dos. Then we continue with other awesome Maui experiences and travel tips that are perfect for longer (or second) trips.
We're not even halfway this Maui bucket list ourselves – there's only so much you can do in 5 days – and can't wait to return to this amazing place in order to tackle the other essential activities in Maui.
1. Experience the magic of a Haleakala sunrise
The most magical sunrise is one above the clouds and the summit of this Maui landmark is the most epic place to experience this unique spectacle. The Haleakala is the largest dormant volcano in the world and the only national park on Maui. It does require some effort, especially if you're not a morning person, but it's so worth getting out of bed for.
Tips for this Maui activity:
2. Drive the Road to Hana
Its 620 curves, many of which are hairpins, 59 one-lane bridges and sweeping ocean views make the Road to Hana one most legendary road trips in the world. Hana itself, located in East Maui, is not that special but this day trip is all about the journey and not the destination. From tropical waterfalls to insta-worthy food stands, the Hana highway reflects what Maui is all about. We had to give up halfway because of the pouring rain and fog but we sure hope you'll make it to Hana.
Tips for this Maui activity:
Download the GyPSy app so you won't miss any Road to Hana stop.
There are no gas stations along the Hana highway, so fuel up the car before you leave or do so in Paia.
Leave early to avoid the crowds.
This GoPro car mount is the perfect accessory to film your Road to Hana road trip.
Keen on exploring the Road to Hana but not ready to do the drive yourself? There are plenty of tours that you could join. We personally wouldn't join a group tour, though. This private, reverse full circle jeep adventure would be our pick.
3. Go on a whale-watching cruise (seasonal)
Every year, from late November to early May, Pacific Humpback whales migrate to the warm and safe waters in between Maui and Lanai where they breed, calve, and nurse their young. Join one of the whale-watching tours to see these friendly giants up close. If you're lucky, you might spot a pod of local spinner dolphins too.
Tour suggestions:
4. Attend a luau
Dancing the night away during a luau performance truly is one of those essential Maui things to do. We got to experience the Wailele Polynesian Luau in the Westin Maui Resort & Spa, known for its spectacular fire-knife dance. The food was pretty good and the atmosphere amazing.
Tips for this Maui activity:
Advance reservations are required.
Some highly recommended luau shows on Maui are the Old Lahaina Luau, which caters to families with onsite craft demos and cushion seating, and the Feast at Lele, which offers a more sophisticated culinary experience that couples will enjoy.
In our experience, seating arrangements can make a big difference so we recommend arriving early.
5. Swim with turtles
One of our fondest memories of our trip to Hawaii, is the experience of swimming with turtles. We mainly did so at several beaches on the Big Island. On Maui, there are a two spots that are known to attract turtles (honu in Hawaiian): A bay called Turtle Town and the extinct crescent-shaped Molokini Crater. The latter is also one of the prime diving sites in Hawaii.
There's one rule that applies on all the Hawaiian islands and that's not to touch the turtles.
Make sure to pack a reef-friendly sunscreen that is approved for Hawaii: Raw Elements, Thinksport SPF 50+ Mineral Sunscreen and Kokua Sun Care are all excellent reef-safe choices.
Tour suggestions:
Most visitors take a boat excursion to Turtle Town. It's a little-known fact that you can actually reach this place by car as well. That's why we'd recommend driving up to Maluaka Beach which gives out to Turtle Town and either snorkel yourself or join this snorkeling tour.
Alternatively, you could book a private kayak trip or a small-group kayak or SUP tour.
The Molokini Crater is located off-shore and can be reached by boat in about 15 minutes. Several tours go there but this is the Molokini crater tour we'd pick.
6. Discover the Seven Sacred Pools
The Seven Sacred Pools or 'Ohe'o Gulch is a series of pools and waterfalls that spills into the Pacific. Its remote location beyond the Road to Hana and at the furthermost end of the Haleakala National Park combined with the scenic landscape make it an adventurous place to swim.
Tips for this Maui activity:
Get out of these pools as soon as it starts to rain or you'll get washed out to the ocean.
The Seven Sacred Pools are a popular Maui attraction. Plan your visit in the morning or the evening to escape the crowds. Or book a private tour that does just that, such as this private, reverse full circle jeep adventure.
This area is sensitive to flash flooding so take the warnings seriously.
7. Hike the Pipiwai trail to Waimoku Falls
This amazing trail starts out alongside the Seven Sacred Pools and is very well sign-posted. The trail is 4 miles (6.5 km) long and has an elevation gain of 800 feet. Pipiwai is dotted with scenic must-sees: There's the 200 feet (60 meters) tall Makahiku Falls, a massive banyan tree, the magical bamboo forest and the 400 feet (120 meters) Waimoku Falls. The Pipiwai trail counts as one of Maui's best hikes.
Tips for this Maui activity:
8. Visit the Maui Ocean Center
Learn about Maui's underwater world at the Maui Ocean Center. This renowned marine institute offers plenty of information about the marine life that you may encounter while snorkeling or swimming, making it a must-do in Maui. Although you might want to skip the shark tank if you're not ready to face those fears.
Tips for this Maui attraction:
9. Explore the Kula Botanical Garden
Take a self-guided tour of this native Hawaiian plant reserve and discover the most unique trees, flowers and birds. A koi pond, waterfalls and intriguing rock formations complete the idyllic picture. The location of this botanical garden, on the slopes of the Haleakala in Upcountry Maui, guarantees a cooler climate.
Tips for this Maui activity:
Admission costs $10 for adults and $3 for kids over 5 years of age.
Don't forget to bring mosquito repellent.
10. Marvel at the Nakalele blowhole
An explosive spectacle takes places every few minutes just passed mile marker 38 north of Kapalua. When the ocean water gets trapped in an underwater lava tube, it's forced up through the Nakalele blowhole. The rougher the ocean and wind, the more impressive the water column. However tempting it might be to check out this natural phenomenon from up close, keep your distance. Drownings occur here regularly so respect the signs and use common sense. And when you make it to Nakalele in winter, then don't forget to scour the horizon for whales.
Tips for this Maui activity:
The many curves and one-way stretches of road leading up to this Maui attraction can be pretty scary.
After you parked the car, you'll need to hike a bit to see the blowhole. Make sure to wear sturdy shoes on the slippery lava rocks.
11. Take a helicopter tour
Maui land activities and Maui ocean activities allow you to explore many of the Maui top things to do but some places on the island are too remote to access by car or boat. Maui helicopter tours are the perfect solution to discover some of those secluded and pristine landscapes and the thundering waterfalls called the "Wall of Tears". Plus, you'll get to enjoy the most breath-taking views of the island while experiencing the thrill of an exhilarating flight.
Tips for this Maui activity:
12. Go hiking in the West-Maui mountains
If you're looking to explore a different side of the Valley Isle, then head to the West Maui Forest Reserve. The scenic Waihee Ridge Trail offers the most mind-blowing views, from majestic mountain sides to verdant valleys and spectacular coastline views.
Tips for this Maui activity:
13. Visit a lavender farm
A fragrant gift from a friend back in 2001 formed the prelude for a drastic change in the life of Ali'i Chang. The result is the 13.5-acre Kula Lavender Farm in upcountry Maui. Explore dozens of thousands of lavender plants individually or learn more about the different varieties and their healing aspects during a guided tour or treasure hunt.
Tips for this Maui activity:
The lavender farm is located in the cooler Kula mountains so bring a light sweater or a jacket.
The summer months are the best time to see the lavender fields in all their glory since only some of the Ali'i Kula Farm's lavender varieties bloom year round.
14. Take in the beauty of Iao Valley
The 'Iao valley State Monument is one of our favorite attractions in Maui. Getting there requires little effort but the change in scenery is dramatic. The focal point in this sacred valley is an erosional landmark known as Kukaemoku or Iao Needle, which rises 1200 ft from the valley floor. A paved trail leads visitors through a small botanical garden, over a narrow bridge and up to the observation deck.
Tip for this Maui activity:
Swimming in the mountain water of the Waikuku River is allowed. Do note, however, that flash floods can occur when it's raining (or has been raining recently).
15. Discover Maui's only black sand beach
Tucked away behind the palms in Wai'anapanapa State Park, near the town of Hana, lies a unique beach. Honokalani beach is the only black sand beach in Maui and the scenic setting and color contrasts makes it a true stunner. This state park is also home to a blowhole and two caverns in which fresh water floats above the salt ocean water.
Tip for this Maui activity:
IMPORTANT UPDATE: You need to reserve your entry to Waianapanapa State Park in advance now.
Most visitors only make a quick stop at the beach but there's actually much more to discover in Wai'anapanapa State Park.
Nature is wild and rugged here so use common sense and don't take risks.
16. Visit Maui's flagship brewery
You're probably familiar with Hawaiian signature cocktails such as Mai Tai or Blue Hawaii but have you ever tried a Hawaiian beer? Maui has its own flagship brewery called Maui Brewing Co. You can plan a beer tasting at the Kihei Tasting Room or enjoy diner in the Kihei or Lahaina restaurant.
Tips for this Maui activity:
17. Visit the Bailey House Museum
This history museum is housed in a stone building that once served as a school and was named after the former headmaster Edward Bailey. It's now owned and operated by the Maui Historical Society and located near 'Iao Valley. The collection of the Hale Hōʻikeʻike (or House of Display) at the Bailey House consists of pre-western contact Hawaiian artifacts, weapons, furniture, maps, photographs, manuscripts and more.
18. Explore the underwater world on a snorkel trip
As much as there's to see on land, there's a whole world to explore under the warm Mauian ocean waters as well. Some wonderful places to go snorkeling in Maui are the waters around Black Rock at Kaanapali beach and the Olowalu reef in West-Maui or the Ahihi Kinau Natural Area Reserve and Turtle Town in South-Maui.
Honolua Bay is a prime snorkeling spot as well but the snorkel zone is located further from the beach and the swell can be quite strong here in winter, so it's only recommended for experienced swimmers.
If you want to teach your little ones how to snorkel, then Kapalua Bay is a great place to do so. The reef starts right at the beach, making snorkeling in this picturesque bay one of the most delightful things to do in Maui with kids.
Don't forget that you can only use reef-safe sunscreen in Hawaii: Raw Elements, Thinksport SPF 50+ Mineral Sunscreen and Kokua Sun Care are all excellent reef-safe choices.
You could join one of these Maui tours for a guided snorkeling adventure:
19. Enjoy a leisurely coastal stroll
One of the classic things to do in Maui, after a day of sightseeing or beach bumming and a lovely dinner, is a leisurely stroll along the coast. There are plenty of options to do so:
The Kapalua Coastal trail, an incredibly scenic yet easy hike from Kapalua beach to DT Fleming Beach, meandering the grounds along the Ritz Carlton Kapalua. Our favourite part is the cliffs near Oneloa Bay.
The Kaanapali Board Walk, connecting the restaurants and resorts overlooking Kaanapali beach including the Hyatt Regency Maui, the Hyatt Residence Club Kaanapali Beach, the Marriott's Maui Ocean Club, Kaanapali Alii, The Westin Maui Resort & Spa, Aston at The Whaler, the Kaanapali Beach Hotel and the Sheraton Maui Resort & Spa.
The Wailea Board Walk, connecting the resorts overlooking Polo Beach, Wailea Beach and Ulua Beach. Here you'll come across the grounds of the Fairmont Kea Lani, the Four Seasons Resort at Wailea, the Grand Wailea – A Waldorf Astoria Resort, and the Andaz Maui at Wailea Resort.
20. Have a shave ice
The ultimate Hawaiian refreshment is a shave ice. Ululani's Shave Ice in Lahaina is an institution on the island and they even have matcha flavor, which I love! There's an Ululani's at Kaanapali's Hyatt Regency Maui and one in Kihei too.
Other options are the Local Boys Shave Ice in Lahaina and Kihei or Surfing Monkey Hawaiian Shave Ice in Wailea (at either Shops at Wailea or the Fairmont Kea Lani).
21. Take the kids on an adventure
The list of family-friendly Maui adventures is endless, even for little ones. You could plan their own special activity after an intensive excursion on Maui or as a little treat to break the beach routine.
Here are some of the top things to do on Maui with kids:
22. Take a surf lesson
One of the essential things to do in Maui is to take a surf lesson. The Valley Isle is home to many beginner surf breaks, all of which are located near the tourist hotspots along the West Maui and South Maui coast. Kalama Beach Park in Kihei is a great place to start and so is Kaanapali. You can opt for a private, semi-private, or small-group lessons.
Some suggestions:
23. Board the submarine
Explore the underwater world with the Atlantis Submarine which dives about 100 feet in the ocean. A short boat ride takes you to the submarine which can seat 48 people. Unlike most other excursions on Maui, the submarine also serves an ecological purpose since it doubles as an artificial reef for the many colorful fish and coral that call the Mauian waters home.
You can choose between the standard Atlantis Submarine Adventure and the Atlantis Submarine Adventure and Snorkel Cruise (Tuesdays, Thursdays, and Saturdays only).
24. Explore the streets of Lahaina
Take a stroll down the streets of Lahaina, once the capital of the Hawaiian Kingdom. Learn all about this enchanting town during the self-guided Lahaina Historic trail which takes visitors along 62 historic Lahaina sites. The town is very compact and the tour only takes about 1 hour to complete. Maps can be found at the Lahaina Visitor Center in the Old Lahaina Courthouse or downloaded here.
Front Street is where you'll find plenty of restaurants, cafes and shops. There's a lively art scene as well, with dozens of art galleries dotting the streets. The ever-bustling Lahaina harbour is where the Lanai ferry as well as many snorkeling and whale watching tours depart from.
25. Hug the Lahaina banyan tree
The Maui banyan tree, located at Banyan Tree Park, forms the heart of Lahaina. And that statement can be taken literally because this tree takes up an entire block. It was planted in 1873 to celebrate the 50th anniversary of the first American protestant missionary in this whaling town. The small Indian tree sapling has grown out to a mesmerizing tree that's over 60 ft high (about 18 m) with a crown spanning 225 ft wide (about 70 m) and a canopy spread over an area of 0.66 ac (0.27 ha). The aerial roots formed 16 new trunks that act as a support for the ever-growing tree.
26. Discover Paia town
Most Maui visitors only stop in Paia for gas and to stock up on food before driving the Road to Hana. But this colorful little town with its bohemian vibe is actually a great place to spend a few hours. Find the perfect gift for your loved ones or a unique handmade souvenir in one of the local shops, eat your heart out in one of the casual restaurants, explore the art galleries, have your picture taken in front of the insta-famous surfboard wall or visit one of the local beaches. Baldwin Beach is perfect for some r&r while Ho'okipa Beach Park is where the honu tend to hang out and where local surfers show off their skills.
27. Have dinner at Mama's Fish House
From banana-bread to Hula Pie, food on Maui is heavenly. If there's one fine-dining experience you need to add to your Maui bucket list, then it's dinner at Mama's Fish House. This legendary restaurant at Ho'okipa Beach Park offers one of the best dining experiences in Maui. Savor the catch of the day while taking in the most scenic ocean views.
Tip for this Maui activity:
Advance reservations are required. Book your table on the Mama's Fish House website.
Head there a bit ahead of the booking to enjoy the magical setting before dinner.
28. Watch the torch lighting ceremony at Black rock
About halfway Kaanapali Beach is the geographical landmark known as Black Rock. It's a significant place for native Hawaiians since it's believed to be the place where the souls of the dead cross over to the spirit world. To this day, the leap of the soul or ka leina a ka 'uhane is still commemorated. Every evening at sunset, a conch shell blower sets the mood as a cliff diver lights the torches and jumps off Black Rock. You can watch the ceremony from the beach, right near the Sheraton Maui Resort.
29. Indulge in a sweet Maui Gold pineapple
Pineapple lovers, rejoice! Oahu may be home to Hawaii's most popular pineapple plantation but this isn't the only of its kind on the islands. Maui has its own iconic pineapple called Maui Gold. It's grown on a volcanic slope near Makawao, where sunny days turn into cool nights with a bit of rain now and then. Maui Gold pineapples are known for their extra sweetness and low acidity.
Tip for this Maui activity:
If you're looking to learn more about Maui Gold, then check out this pineapple plantation tour and return to your resort or condo with a free pineapple.
30. Enjoy Maui's signature sunset at Pa'ako Beach (Secret Cove)
Maui's most iconic beach may be nicknamed Secret Cove, in reality it's not as secret as the name would lead you to believe. The beach in question is Pa'ako Beach, located just south of Makena State Park. It's located along the west coast and therefore makes for a perfect spot to watch the sunset.
Where to stay in Maui
A good night's sleep is essential when you plan any vacation. We've dedicated an entire article on the best Maui regions and towns to help you choose the best area.
We love Maui so much that we've put together a wish list of places to stay in the future and we'd love to share it with you: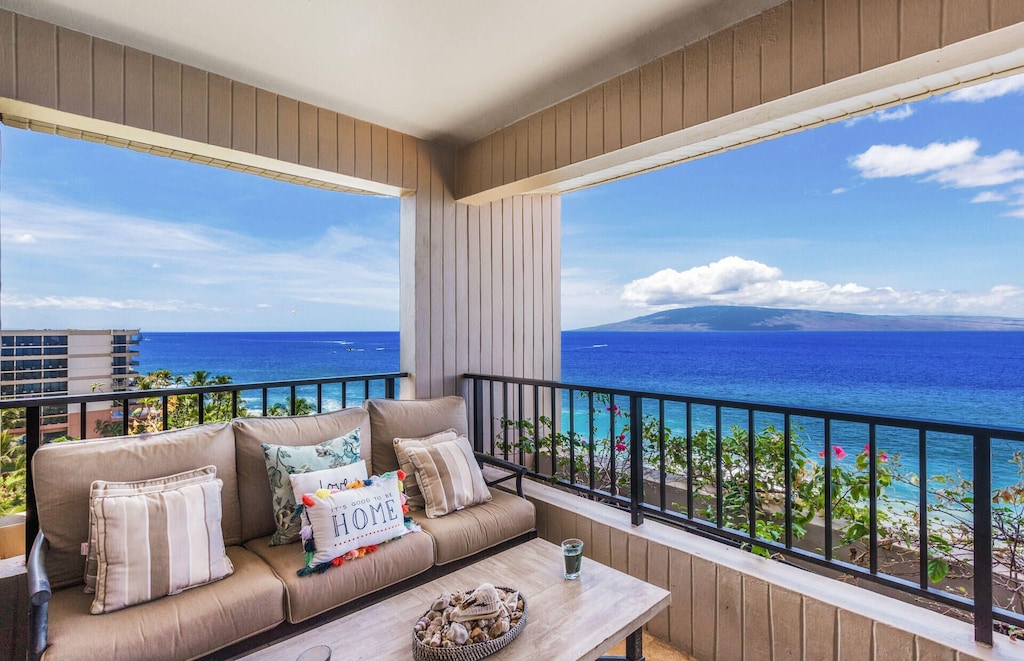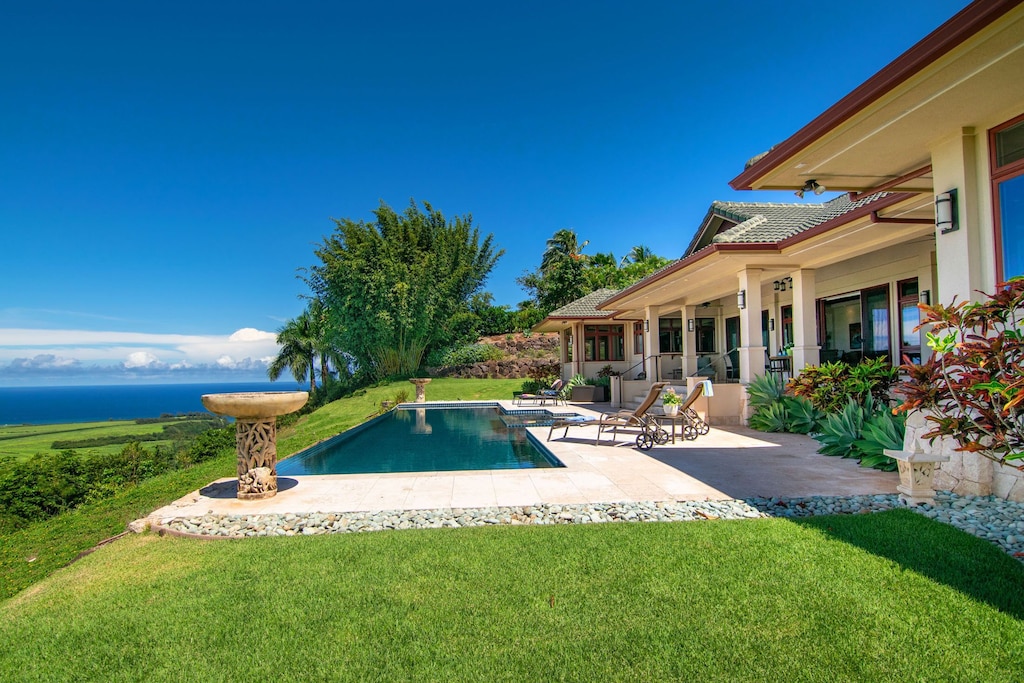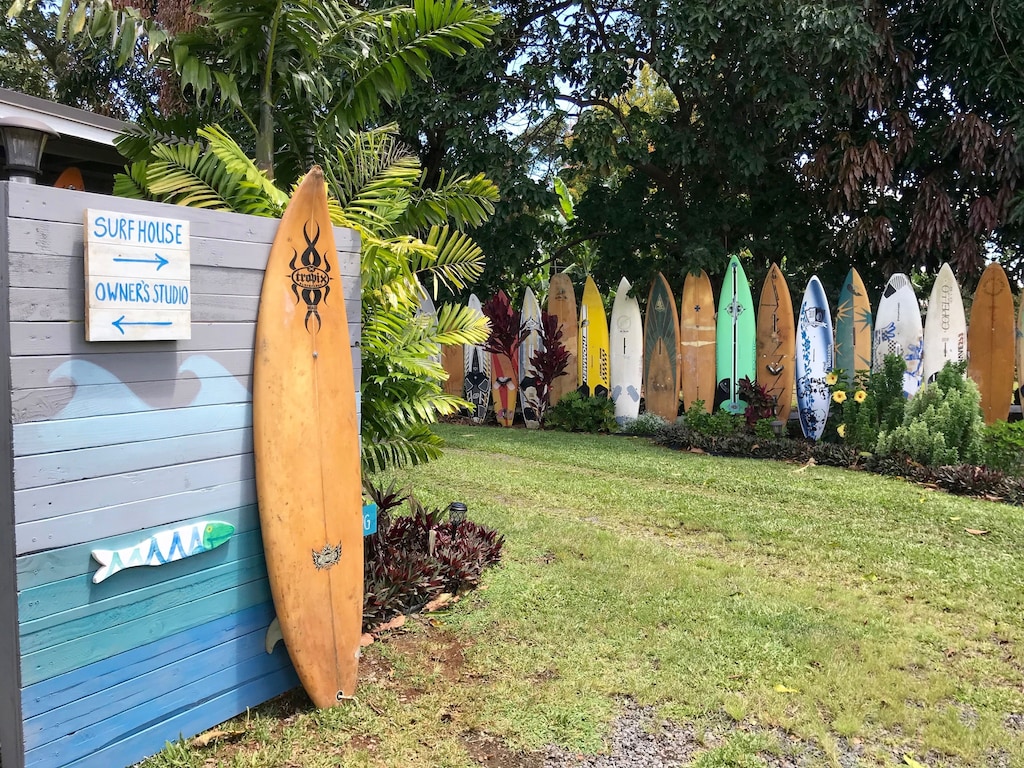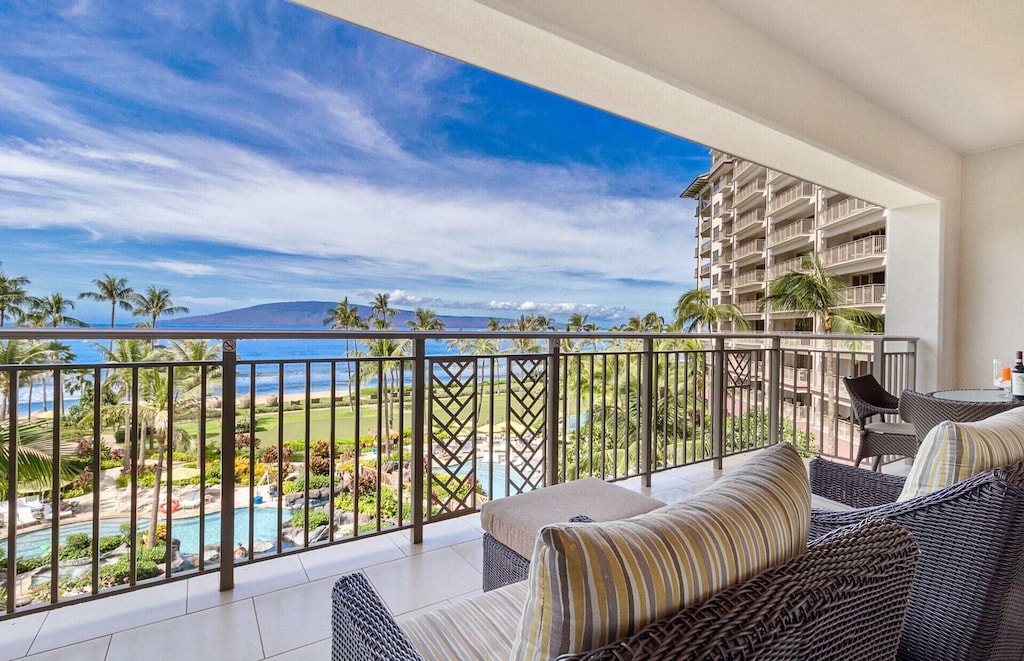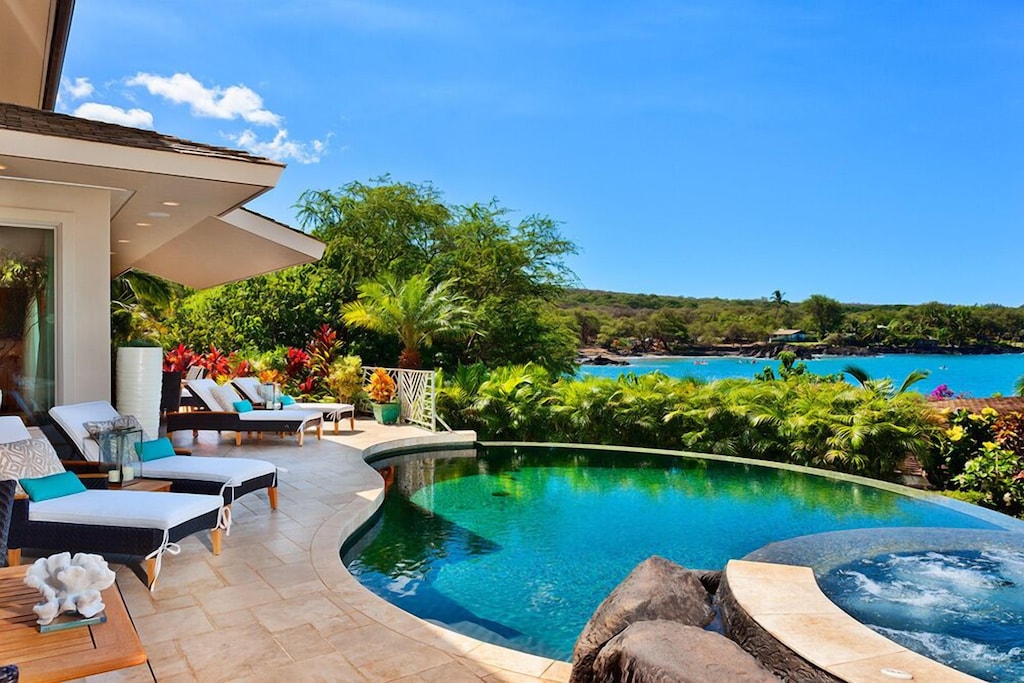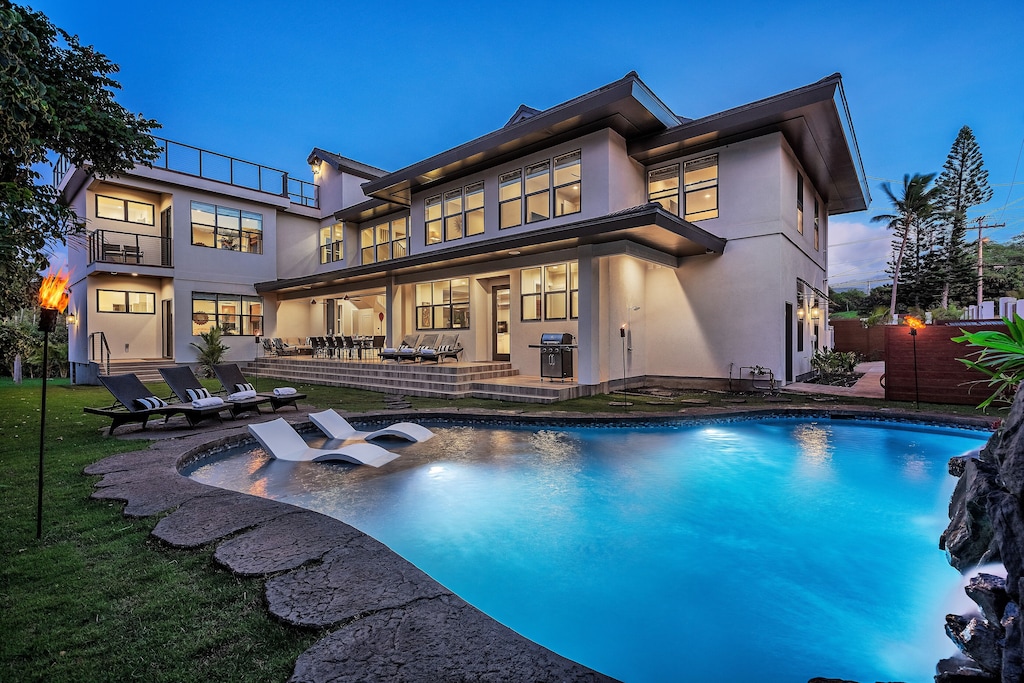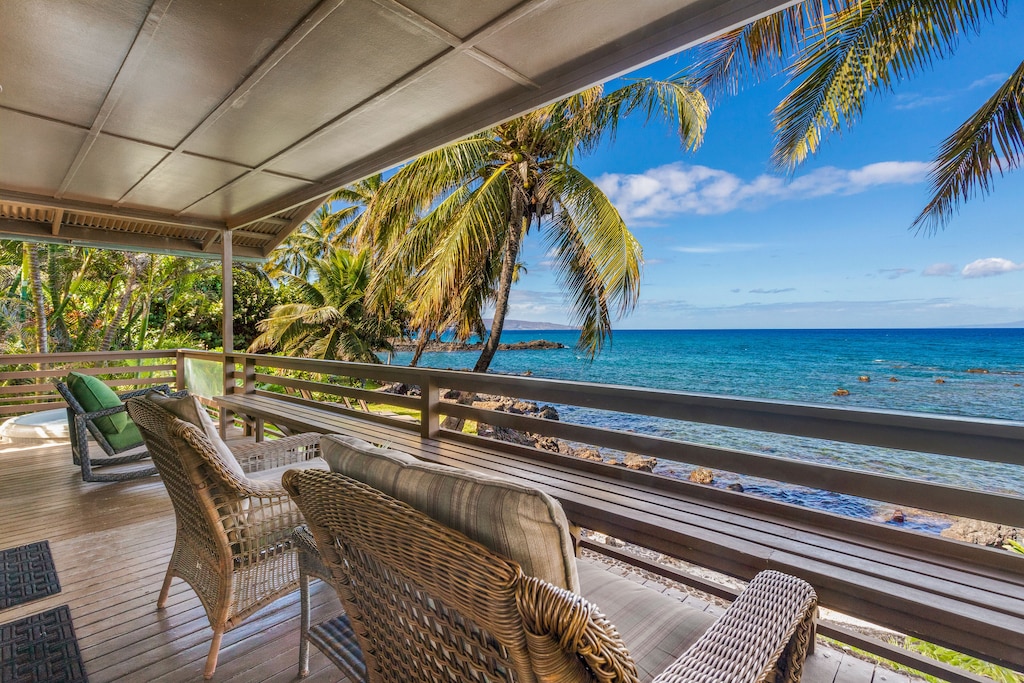 Getting around
You'll probably need a car to get around because some of the best things to do in Maui are pretty remote. We used this website to book our rental car and were very happy with the process and service.
Check out our article on how to rent a car on Maui for more detailed info.
What are your favorite things to do Maui?
Now that you know what this amazing island is all about, we can't wait to find out which of these things to do in Maui rank highest on your bucket list. Or maybe you've been to the island before and have an experience to share? Either way, we can't wait to hear from you.