Are you looking to plan an adventurous Hawaiian vacation? You've come to the right place. Let us introduce you to some of the most mind-blowing things to do on the Big Island of Hawaii. Did you know that the island is home to 3 active volcanoes, features 8 different climate zones and gets bigger every day? This natural abundance makes the Big Island the perfect place for an action-packed vacation in Hawaii. Combine this with the many cultural sites that dot the island, the delicious local produce and the most unique accommodations and you know you're in for an unforgettable trip. Let's have a look at the most epic things to do on the Big Island of Hawaii.
…
As an Amazon Associate we earn from qualifying purchases. In addition, we have sprinkled other affiliate links throughout the site content as well. Clicking on such a hyperlink and/or making a purchase to the website it refers to, may result in a commission for CosmopoliClan at no additional cost to you. It allows us to dedicate enough personal time and energy to this blog. For more information, visit the Disclaimer page.
…
…
Dreaming of planning a new vacation in these uncertain times? The AXA Assistance USA Platinum travel insurance includes a CFAR (Cancel for Any Reason) option which allows you to cancel your trip without any explanation, up to 2 days before departure. Conditions apply. Click here to learn more.
…
Things to do on the Big Island of Hawaii
From Hilo attractions to Kona experiences and everything in between, the order in which the activities on the Big Island are listed, is purely the result of our personal preference. First up, the things to do on the Big Island that we consider truly essential must-do's, then we continue with other awesome experiences and travel tips that are perfect for longer (or second) trips.
We're over half-way this Big Island bucket list ourselves and can't wait to return to this amazing place in order to tackle the other essential activities on Big Island.
1. Visit Hawaii Volcanoes National Park
Visiting Volcanoes National Park is an incredible experience. This magnificent Biosphere Reserve and World Heritage Site is home to two active volcanoes: the Mauna Loa and the infamous Kilauea. We were lucky enough to visit just 2 weeks before the 2018 Kilauea eruption and hiked the Kilauea Iki Trail. This is known to be one of the most spectacular hiking trails in Hawaii since it leads hikers all the way to a volcanic crater. Other popular attractions in this park are the Thurston Lava Tube and the Chain of Craters road.
2. Hike to the unique green sand beach
Located inside the remains of an eroded volcanic crater, you'll find Papakōlea Beach, one of four green sand beaches in the world. When the lava in this crater solidified, it formed a mineral called olivine which was fragmented into this unique shade of green. Getting from the parking lot to the green sand beach involves a challenging hike. You could hitch a ride on the back of a truck, a service offered by locals, but this is in fact illegal because it damages the fragile ecosystem.
3. Discover majestic 'Akaka Falls
The most impressive Hawaiian waterfall is 'Akaka Falls. It's also very accessible: all it takes is following a well-paved trail and some sets of stairs. There's a viewing platform as well, the perfect place to behold the untamed beauty of this stunning waterfall. The lush rainforest of 'Akaka Falls State Park, with giant ferns and fragrant flowers, provides plenty of shade.
4. Snorkel at Kealakekua Bay
Kealakekua Bay is the prime snorkeling site on the Big Island. Not only is this underwater marine sanctuary teeming with tropical fish, it's also a favorite hang-out for spinner dolphins. The bay itself is quite deep and the parking area is located across the bay from the best snorkeling spot, which is why it's recommended to join a kayaking tour to reach it. Only a few tour operators have a licence to organize these tours in the reef that is a Marine Life Conservation Site.
Don't forget that only reef-safe sunscreen is allowed in Hawaii: Raw Elements, Thinksport SPF 50+ Mineral Sunscreen and Kokua Sun Care are all excellent reef-safe choices.
Tour suggestions:
5. Put your feet in the black sand
We conclude this top 5 things to do in Big Island with the most popular black sand beach in all of Hawaii: Punalu'u Beach. The sand is essentially crushed lava from nearby Volcanoes NP. Because of its color, black sands absorbs more heat than white sand. Hawaiian green sea turtles (the Hawaiian word is honu) love the warmth of the sand and you can often spot them basking in the sun on Punalu'u Beach.
6. Dive or snorkel with manta rays
Another creature that calls the Hawaiian waters home is the manta ray. These majestic animals are active after dark when they feed on plankton. There are two options to see them up close: The first one is a snorkeling tour, during which snorkelers hold on to a lit up flotation device and see the mantas below the surface. The second option is a diving tour for certified divers who can watch the mantas from the ocean floor. These preferred operators guarantee a sustainable tour with attention for the well-being of the mantas.
Sustainable tour suggestions:
Most tours leave from Keauhou Bay, a few miles south of Kailua-Kona. Just across from Manta Village, on the site of the Sheraton Kona Resort & Spa, you'll find the Manta Learning Center.
7. Go stargazing at Maunakea
With no less than 13 telescopes, the Maunakea volcano hosts the world's largest astronomical observatory and offers optimal visibility. No better location to watch the nightly skies than the Onizuka Center Visitor Information Center at 9,200 ft or 2,800 m.
The Maunakea summit is located even higher, at 13,796 ft or 4,205 m, but the circumstances for seeing stars are less favorable at this high altitude. Health issues can occur but if you take the time to acclimatize at the VIS and you're in optimal health, then the summit is the place to be for the ultimate Hawaiian sunrise. (Children and pregnant women are not allowed at this altitude).
Tour suggestions:
8. Learn about Hawaiian culture at Puʻuhonua o Hōnaunau National Historical Park
The Puʻuhonua o Hōnaunau National Historical Park is of significant cultural value to native Hawaiians. It's located on the site of the former royal retreat of the Kona royals and their warriors and home to an ancient temple, a fishpond and several thatched huts. But it had another, more important function, being the place of refuge for Hawaiians who had been penalized for breaking the law or kapu. Reaching this sanctuary was their only chance to escape the death sentence.
You can visit this site on a self-guided tour.
9. Discover the Hawaii Tropical Botanical Garden
A visit to the Hawaii Tropical Botanical Garden is one of the top activities in Big Island. A meandering trail leads visitors on a journey to explore over 2,000 species of tropical plants from all over the world. The vegetation is lush and abundant thanks to the fertile volcanic soil and bayside location of this nature preserve.
We'd recommend arriving early in order to avoid mosquitos or to bring mosquito repellent.
10. Explore Waipi'o Valley
Next on our list of Hawaii Big Island things to do is the Valley of the Kings, the southernmost of seven verdant valleys tucked away in the Kohala mountains. Waipi'o Valley is of significant importance to Hawaiians because it was once the home of King Kamehameha I. After hiking your way down a very steep and winding road, you'll be treated to views of vast taro fields, free-roaming horses, Hi'ilawe Falls and a black sand beach.
Make sure to wear water resistant hiking shoes from a trusted brand such as Merrell or Keen. Also, pack an extra pair of clothes and shoes to change when you return to the car.
Tour suggestion: Small group Waipio Valley and waterfalls adventure by Wasabi Tours Hawaii.
11. Spend the night in your very own waterfall retreat
Feeling tempted to take a dip in a waterfall pool after seeing so many stunning ones on the island? On Big Island, you can actually stay at a property that has its own private waterfall called Kapehu Falls. The Kapehu Retreat House or the Creekside Cottage are separated by a creek and a ravine and the lush grounds give out to a eucalyptus forest. Pick your own fruit from the orchard and enjoy your secluded slice of paradise at Kapehu Falls.
12. Say hi to Captain Cook
Overlooking Kealakekua Bay is the Captain Cook Monument, a white obelisk dedicated to the first westerner who set foor on the Hawaiian islands. British explorer Captain James Cook named the islands the Sandwich Islands after the Earl of Sandwich, who sponsored his voyage. In February 1779, about a month after his arrival in Kealakekua Bay, he was killed as a result of an altercation with a native Hawaiian.
The land that fringes the bay became a State Historical Park and the small patch of land on which the Monument is placed was deeded to the British government.
Reaching the Captain Cook Monument involves a rather strenuous hike from the Nāpō'opo'o Beach parking lot. Alternatively, you could join one of the Kealakekua Bay kayak tours.
Tour suggestions:
13. Look for the rainbow at Rainbow Falls
Surrounded by the lush rainforest of Wailuku River State Park is the most accessible waterfall near Hilo: Rainbow Falls. There's no need to hike because you can pretty much see this tropical waterfall from the parking lot. The original name of this idyllic waterfall is Waiānuenue Falls but it was nicknamed Rainbow Falls because of the rainbow that forms on the spray on a clear morning, with the sun facing the waterfall.
14. See where the hot lava flows into the ocean
One of the most thrilling things to do on Big Island in Hawaii, is seeing the lava flowing into the ocean. There are two exciting ways to watch this epic phenomenon: boat or helicopter. You should know that lava flows are highly unpredictable which is why we'd advise against booking a tour too far ahead.
Tour suggestions:
15. Swim with turtles at Carlsmith Beach Park
Sandy beaches are scarce on the windward side of Big Island, especially in the Hilo area. Luckily, you can still swim and snorkel in the ocean. And in Carlsmith beach park, just south of town, chances are you won't be swimming alone since this scenic lagoon is a favorite hang-out for Hawaiian green sea turtles or honu.
Don't forget that only reef-safe sunscreens are allowed in Hawaii: Raw Elements, Thinksport SPF 50+ Mineral Sunscreen and Kokua Sun Care are all excellent reef-safe choices.
16. Visit a coffee plantation
Coffee-lovers will love the Big Island, and especially the area just south of Kailua-Kona. The legendary Kona coffee beans are grown on the slopes of the Mauna Loa and Hualalai volcanoes. Thanks to the optimal climate, mineral-rich volcanic soil and elevation, the beans are mild
There's no bad time to visit a Kona coffee farm but the most popular seasons are February to March, when the coffee fields are in full bloom, and August to September, when the cherry-red beans are harvested.
Complementary guided tours are available at Greenwell Farms and Rooster Farms and typically take about 45 minutes. If you want to try roasting your own Kona coffee, then head to Kona Joe.
In case you just can't wait that long to try this world-renowned coffee, then you can order it online here. Just make sure to buy 100% Kona Coffee and not the Kona Coffee Blends which only carry 10% Kona beans. All harvesting is done by hand, which is why a cup of 100% Kona Coffee is rather expensive. Kona coffee also makes for a wonderful Hawaiian gift to buy for friends and family.
17. Join a horse-riding tour at the historic Parker Ranch in Waimea
John Palmer Parker, who was a personal friend of King Kamehameha I, was asked to manage the royal cattle on the grasslands of Hawaii Island. He called in the help of Mexican vaqueros to train Hawaiian cowboys or paniolos and assist him in herding the domesticated cattle. In the mid-19th century, Parker Ranch encompassed half of the Big Island of Hawaii. Over the years, less fertile grounds have been sold and Parker Ranch now covers 130,000 acres of land.
Learn more about this remarkable story of friendship between a Hawaiian royal and a Massachusetts-born immigrant during a self-guided tour of Parker Ranch's two historic homes: Mana Hale, with its warm koa-wood interior, and Puuopelu, which now houses the ranch's headquarters. The views of the rolling Waimea hills are truly spectacular.
18. Watch the sunrise at Coconut Island
Located in the heart of Hilo Bay is Coconut Island. A pedestrian bridge connects this tiny island to Banyan Drive. There are a couple of small sandy beaches, tide pools and a grassy area. It makes for an epic picnic spot and offers a front-row sunrise seat. We were lucky enough to see the sun come up over Coconut Island from the comfort of our hotel room in the The Grand Naniloa Hotel Hilo – a DoubleTree by Hilton.
19. Visit a seahorse farm
The Ocean Rider Seahorse Farm in Kailua-Kona helps to reduce the number of seahorses being captured in the wild by raising these elegant little creatures in captivity and selling them to collectors. You can visit the farm, learn about the different species and even touch a seahorse in the interactive pool. This is a perfect Big Island activity for families with young kids.
20. Climb a banyan tree
Next on our list of things to do in the Big Island of Hawaii is a little-know natural wonder, one that you won't read about in most Hawaii travel guides. While visiting Rainbow Falls, we climbed the set of stairs on the left side to the upper viewing area. About halfway, we noticed an unmarked path leading deeper into Wailuku Rivier State Park. We were intrigued and so we decided to check it out and just a few minutes later, we found ourselves face to face to this gigantic banyan tree. You'll find more of these trees in Hawaii, the banyan tree on Maui being the most popular one, but his one was so spectacular that we were lost for words.
21. Go cliff-diving at South Point
When heading out to green sand beach, you can take a small detour to Ka Lae or South Point, the southernmost point of the United States. This is said to be the place where the Polynesians first discovered the Hawaiian Islands from Tahiti. But nowadays, South-Point is more about entertainment than anything else since it's one of the most cliff-jumping spots on the island. Note that only strong swimmers should attempt jumping off the 40 ft cliff from the wooden platform. The currents are dangerous and getting back onto the cliff is not as straightforward.
22. Watch a luau performance
A luau is a Hawaiian feast which combines great food, entertaining performances and live music. These usually take place in hotels or resorts, which is why you won't find a luau on the windward side of Big Island. All of the island's resorts are located near Kailua-Kona and Waikoloa, after all.
Luau suggestions:
23. Go ziplining through the rainforest
One of the top things to do on the Big Island is a ziplining adventure. Soar through the most scenic landscapes of the island, over verdant valleys and past roaring waterfalls. Zipline your way from one viewing platform to another while taking in the unspoiled canopy views.
Tour suggestions:
24. Shop for souvenirs at Waikoloa Village
Head to the Queens' MarketPlace and The Kings' Shops in Waikoloa Beach to shop for some Hawaiian souvenirs and gifts. Apart from the popular brands, you'll find quite some local boutiques, restaurants and even a charming movie theatre.
25. Spend the night in a dreamy cabin in the woods
Hidden behind the Ohia trees, you'll find the a cozy retreat with a modern open plan interior, floor to ceiling windows and a glass door shower. The outdoor space is simply stunning, thanks to the private lanai with fire pit and hot tub. Kuono truly is one of the most stunning Airbnb and VRBO rentals in Hawaii.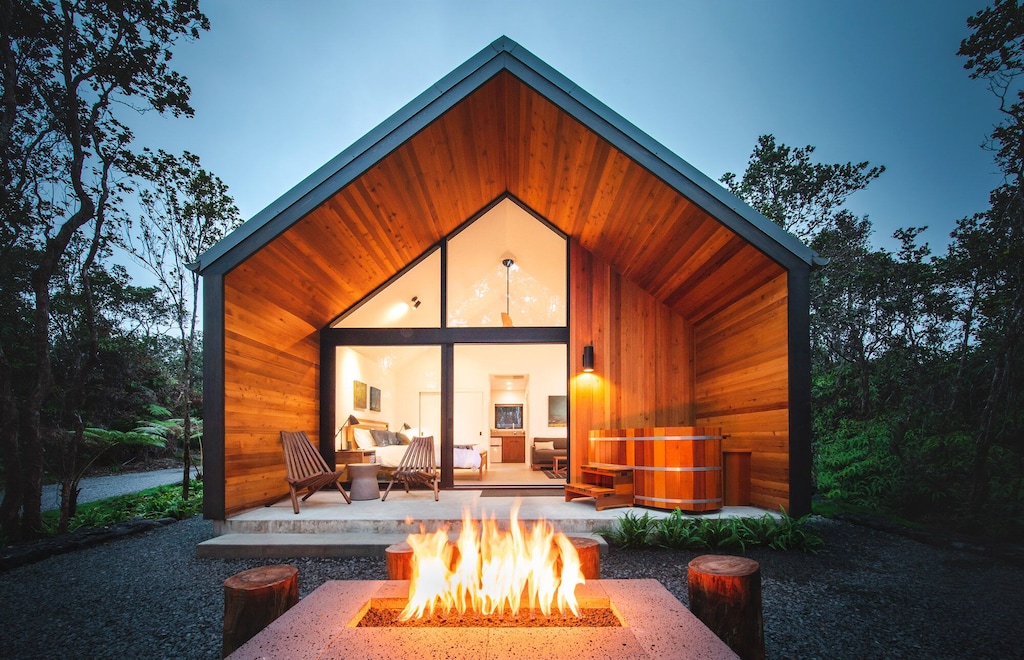 26. Visit a macadamia nut farm
There's another Hawaiian signature snack you need to try during your trip. Contrary to malasada and shave ice, this one's actually good for you too: macadamia nuts. The introduction of these Australian tree nuts in Hawaii was a success story, thanks to the fertile soil and tropical climate conditions near Hilo.
Visit the Mauna Loa Macadamia Nut Factory on a self-guided tour and learn how macadamia nuts are grown, harvested, cracked, roasted, flavored and canned before treating your tastebuds to a delicious tasting. We love the chocolate-covered version. What's your favorite?
27. Get some freshly sliced coconut from a local food stall
Nothing beats a portion of freshly sliced coconut and pineapple on a hot tropical day. We were thrilled to find this one on our way to 'Akaka Falls. It may have been a bit on the expensive site but we were charmed by the experience. To us, this is what the lush Hilo area is all about.
28. Explore the rainforest an an ATV tour
The Kohala coast is wild, untamed and rugged. The best way to experience this challenging terrain is by joining an off-road ATV experience. Explore verdant valleys and discover remote waterfalls of this scenic, unspoiled landscape.
Tour suggestion: Kohala waterfalls small group adventure tour by Hawaii Forest and Trail.
29. Sink your teeth in a delicious malasada
Hawaii's most mouth-watering treat is a yeast Portuguese doughnut that's fried golden brown on the outside, fluffy on the inside and with a filling of guava, haupia (coconut pudding) or custard. Sink your teeth in one of these heavenly pastries from one of the renowned Big Island bakeries: Tex Drive-in or Punalu'u Bake Shop.
30. Paddle along the coastline
See the gorgeous Hawaiian scenery from a different angle by navigating the clear blue waters of the coastline. Postcard views guaranteed. Maybe you'll even see turtles or dolphins swim by. Whatever paddling style you choose – SUP or traditional canoe – it's recommended plan this Big Island activity in the morning, when the ocean is calm.
31. Admire the original King Kamehameha statue
The popular statue of King Kamehameha in front of the Honolulu Supreme Court is not the original. It was sculpted and casted in Europe but got lost en route to Hawaii. Since the revelation was supposed to be the highlight of the festivities in commemoration of the 100-year arrival of Captain Cook to the Hawaiian islands, a second casting was rushed to the Hawaiian islands.
Eventually the first statue was retrieved and it can now be found in Kapaʻau along the Kohala coast, where King Kamehameha was born. A third replica stands in the Capitol's Emancipation Hall ever since Hawaii became part of the USA and a fourth one in downtown Hilo. This last replica was supposed to shine at the Princeville Resort on Kauai but, since the king never managed to conquer this island, residents objected and it was sent to the Big Island.
32. Explore a lava tube
Lava tubes are essentially lava caves, are formed when hot lava solidifies at the surface and forms a thick crust under which oozing lava continues to flow until the channel is drained. Visiting a lava tube is one of the most exciting activities on the Big Island. The most popular lava tubes are the Thurston Lava Tube in Hawaii Volcanoes National Park (which is the one we visited) and the Kaumana Caves Expect to find yourself in a pitch-black environment with slippery rocks on an uneven soil, water dripping from the walls and tree roots that enter from above.
33. Enjoy a picnic at Liliuokalani Gardens
The stately Liliuokalani Gardens are located on Banyan Drive in downtown Hilo. This Japanese garden is the largest of its size outside Japan and features fish ponds, pagodas and even a teahouse. The park was a gift from Queen Lili'uokalani to honour the Japanese immigrants that live on the Big Island.
34. Explore the bay and ponds of the Kiholo State Park Reserve
Next on our list of things to do on the Big Island is a visit to the Kiholo State Park Reserve. This magnificent bay counts as one of the most unique beaches on the Big Island. An azure lagoon, consisting of a mix of salt and fresh water, is fringed by dark lava rocks topped with palms. In the heart of the lagoon lies a small lava island. Kiholo Bay is a safe haven for Hawaiian green turtles.
Don't forget to only pack reef-safe sunscreen for Hawaii: Raw Elements, Thinksport SPF 50+ Mineral Sunscreen and Kokua Sun Care are all excellent reef-safe choices.
35. Kona Clouds Forest Sanctuary
One of the lesser-known activities in Big Island is taking a botanical tour in the Kona Cloud Forest Sanctuary, which can be found in Kaloko Mauka, at 3,000 ft elevation. It's home to an impressive display of native vegetation, such as Koa or Ojia, and a plethora of non-indigenous plants. It's a paradise for many exotic bird species too.
36. Kayak the legendary Kohala Ditch
Dating back to the early 20th century, the Kohala Ditch Trail is a network of hand-wrought flumes and channels that was built to irrigate the surrounding former sugarcane plantations of Kohala. This kayak tour lets you meander through the scenic and pristine landscape the Kohala Ditch Company's private grounds.
37. Take the Pepe'eko scenic drive to the Hamakua Coast
This 4-mile scenic drive is insanely beautiful. Enjoy the most spectacular views from the old Mamalahoa highway as the curvy road, dotted with one-mane bridges, hugs the rugged Onomea Bay coastline. It's like a short version of the Road to Hana.
By the way, don't get spooked by the occasional mongoose crossing the road.
38. Check out the Hawaiian petroglyphs
Thousands of petroglyphs adorn the island's lava rocks. Carvings of births, canoes, turtles, feathered capes and more tell the stories of bygone times and give some insight into the ancient Hawaiian culture. You'll find these petroglyphs at a handful of sites, such as the Puako Petroglyph Archaeological Preserve near the Mauna Lani Resort, the Puuloa Petroglyphs in Hawaii Volcanoes National Park, the Kaloko-Honokohau National Historical Park and the Anaehoomalu Petroglyph Field on the grounds of the Waikoloa Resort.
39. Go boogie-boarding at Hapuna Beach
Hapuna Beach State Park is the most powdery white sand beach on the island. It's located along the driest stretch of coastline so sunny weather is almost always guaranteed. Hapuna beach is the perfect place to go boogie-boarding – yep, that's me on the photo – and I spotted several turtles while swimming here.
At the north end of the beach, you'll find The Westin Hapuna Beach Resort.
40. Enjoy a mai tai at the Lava Lava Beach Club
What better place to end this ultimate list of things to do on the Big Island in Hawaii than the legendary Lava Lava Beach Club. The gorgeous beachfront setting, cozy atmosphere and tasty menu make this the perfect place to unwind. Its prime location in Anaeho'omalu Bay, one of the most scenic beaches on the island, guarantees an unrivaled sunset experience.
And if you have a hard time leaving this convivial place, then you'll be pleased to learn that you can actually spend the night in a Lava Lava Beach Club cottage.
Map of the activities on the Big Island of Hawaii
For your convenience, we've created this map mentioning all the unique things to do on the Big Island as listed in this article.
Where to stay on the Big Island
A good night's sleep is essential when you plan an active Big Island vacation. We've dedicated an entire article on where to stay on the Big Island of Hawaii to help you choose the best area.
Basically, if you plan on spending 5 days or less on the island, we'd recommend staying near Hilo or in Volcano since that's where you'll find the most adventurous things to do on Big Island. For longer stays, you could add in a few nights in Kailua-Kona, like we did.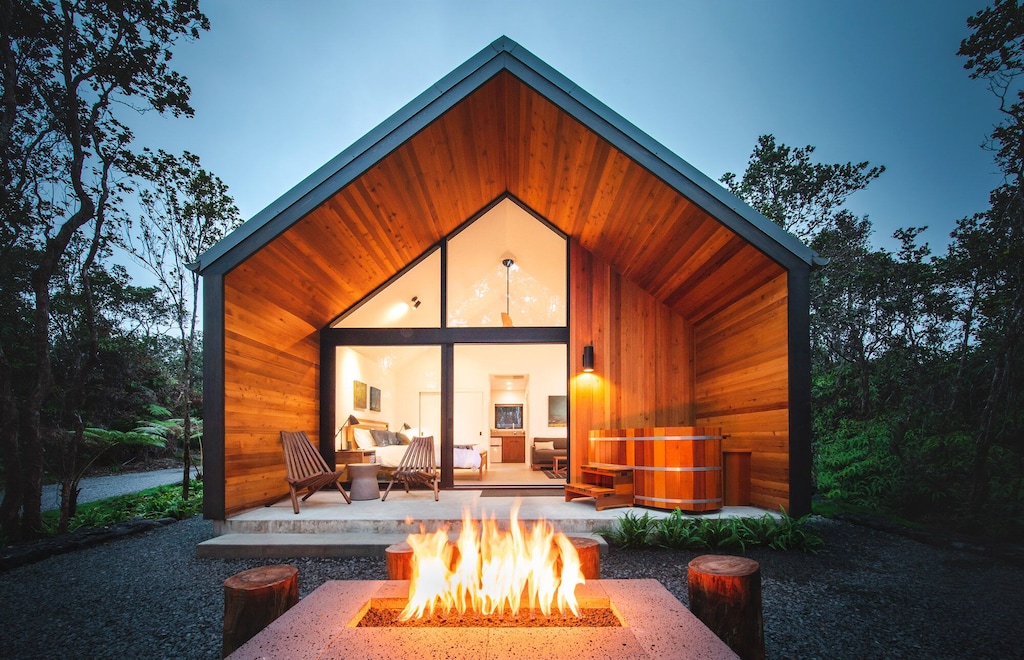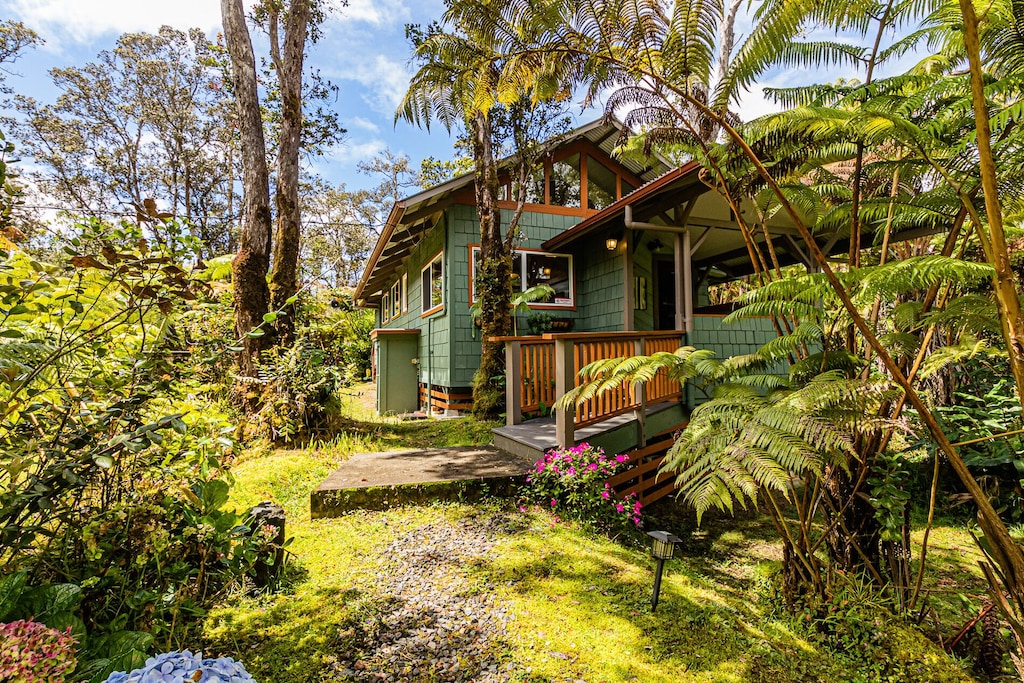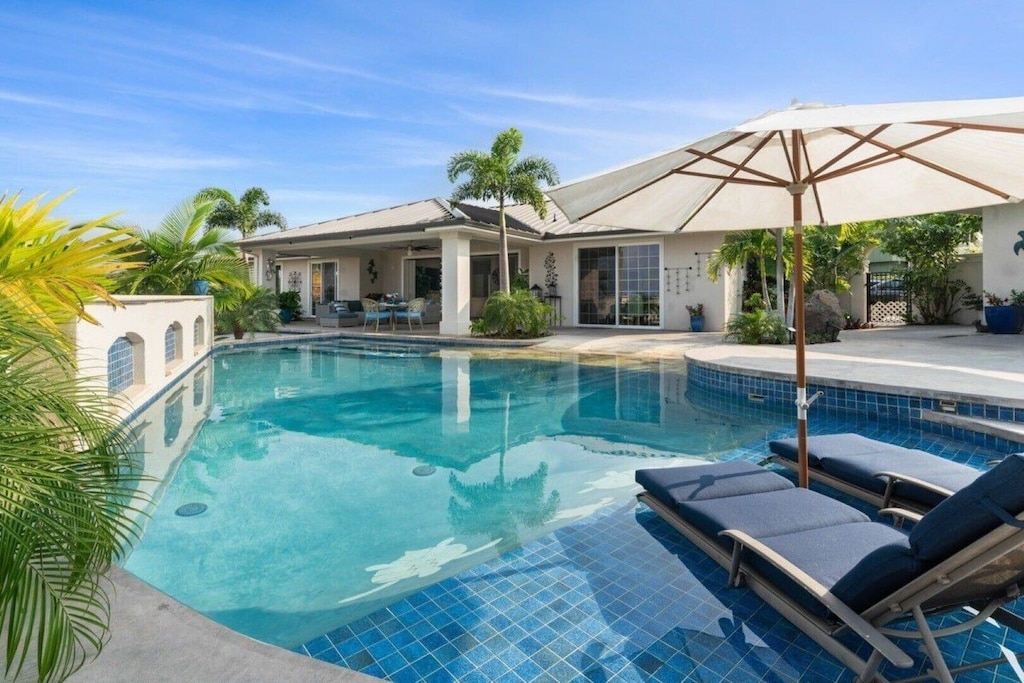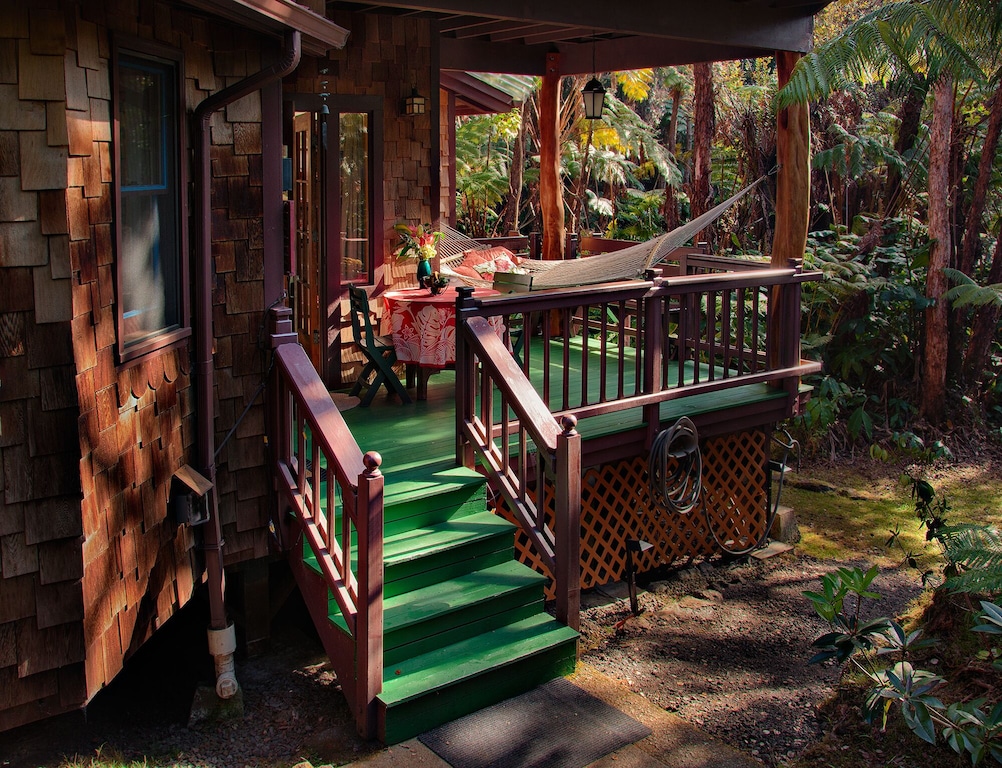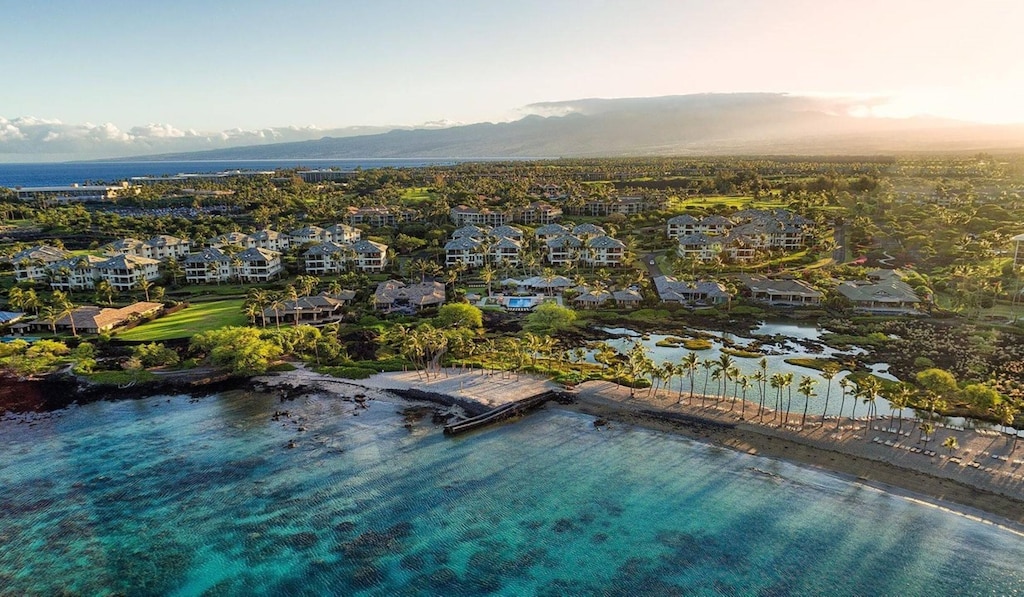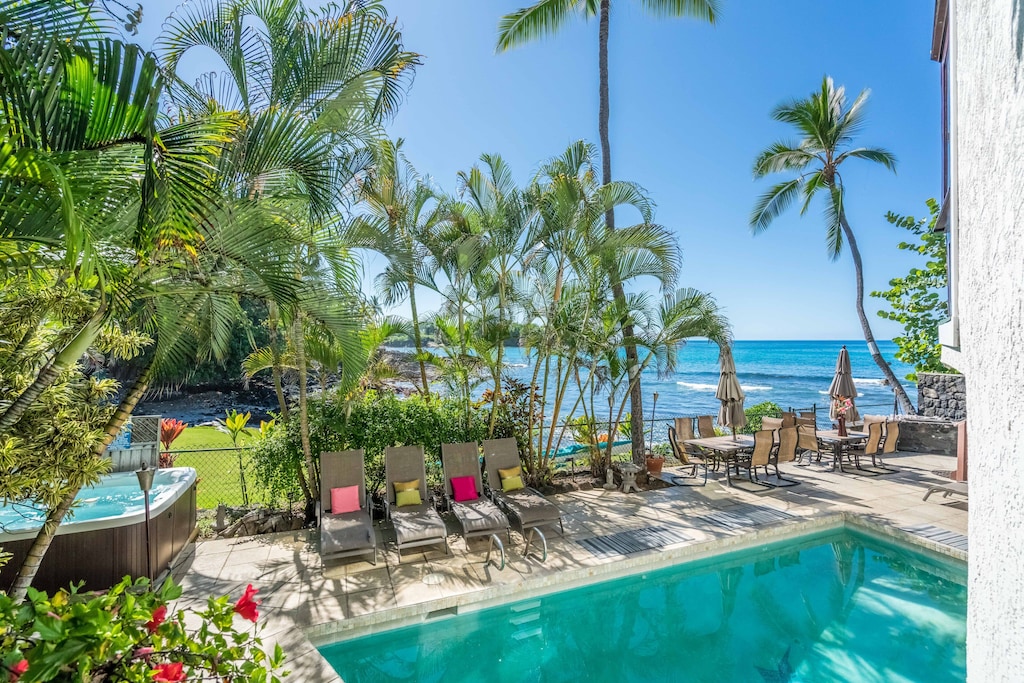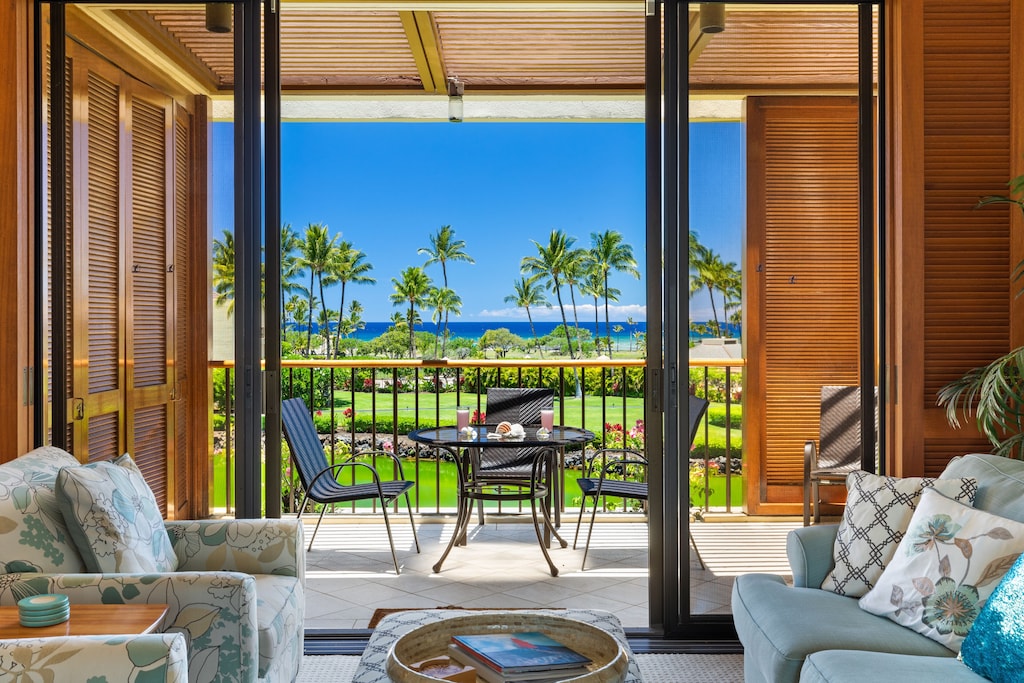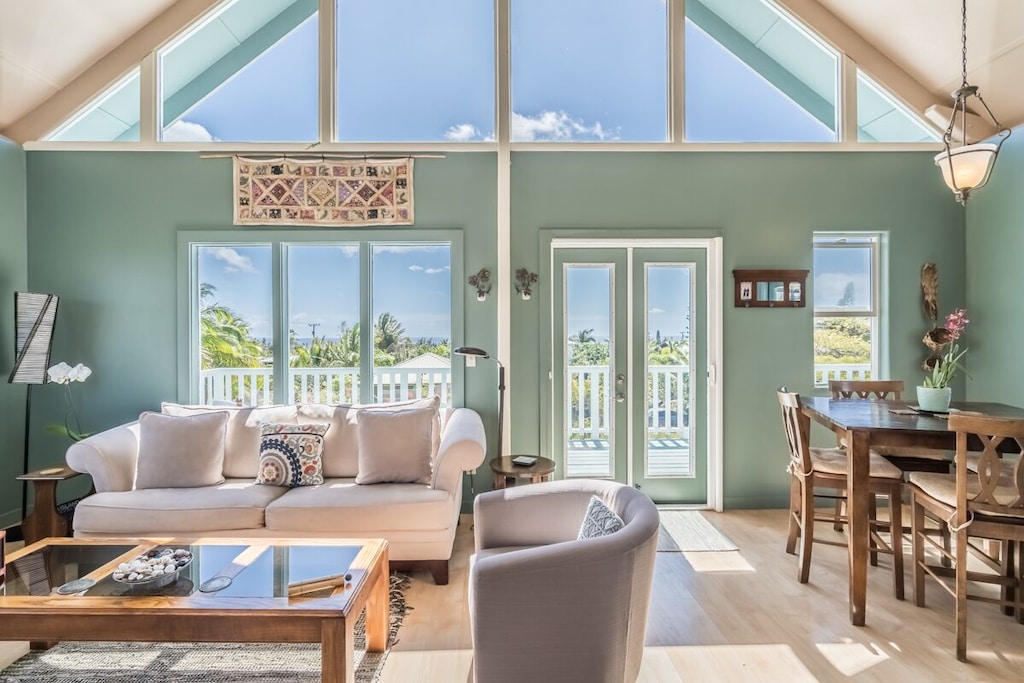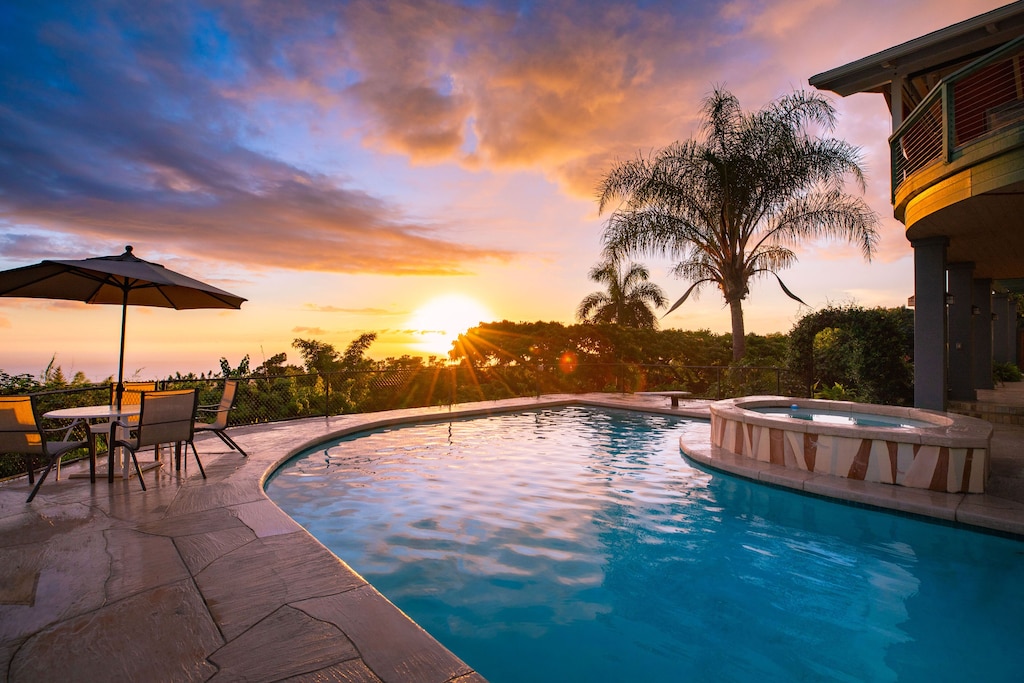 Getting around on the Big Island of Hawaii
You'll most definitely need a car to get around because some of the best things to do on the Big Island are pretty remote. We used this website to to book our rental car and were very happy with the process and service.
What are your favorite things to do on the Big Island?
Now that you know what this amazing island is all about, we can't wait to find out which of these things to do on the Big Island of Hawaii rank highest on your bucket list. Or maybe you've been to the island before and have an experience to share? Either way, we can't wait to hear from you.
Pinning this post would be much appreciated!