Looking to plan a trip to Hawaii? How exciting! But at the same time, the prospect of actually defining that Hawaii itinerary and booking what needs to be booked can be pretty unsettling too. After all, there's so much to consider when planning a Hawaii trip: What's the best time to visit Hawaii? Which Hawaiian Island to visit with kids or as a couple and for how long? And where to find some unique accommodations in Hawaii? Should you make it a Hawaii island-hopping trip? What are the best places to stay on Maui, Oahu, Big Island and Kauai? How far in advance do you need to book your rental car? And how about popular activities and restaurants? What to pack for a beach vacation in Hawaii?
The list of things to consider is long enough to make your head spin. That's where we come in. We know how overwhelming planning a Hawaiian vacation can be and are ready to guide you through it. This step-by-step guide will help you plan your trip to Hawaii like a pro. Plus, we've added some personal Hawaii travel tips to sweeten the deal.
…
Affiliate links are sprinkled throughout the site content. Clicking on such a hyperlink and booking on the accommodation platform it refers to, may result in a commission for CosmopoliClan at no additional cost to you. As Amazon Associates, we also earn from qualifying purchases. For more information, visit the Disclaimer page.
…
Best time to visit Hawaii
The off-season, and therefore the best time to go to Hawaii in terms of affordability, are the months of April, May, September, October and the first half of November. May and September are usually a bit more favorable in terms of weather.
The summer months are the second busiest time on Hawaii so prices are quite a bit higher than in the off-season. But it's still perfectly possible to plan your Hawaiian trip in summer without breaking the bank. Because, you see, the dry and sunny weather gives you the option to skip the glitzy resort areas and stay in lesser known beach towns that are just as conveniently located.
Consider planning your Hawaiian vacation in the following towns for a budget-friendly summer trip:
Maui: Maalaea, Kihei, Wailuku & Paia.
Oahu: Thanks to the variety of accommodations, you can find affordable accommodation in all areas except for Kailua.
Big Island: Hilo, Volcano Village (next to Hawaii Volcanoes National Park) & Waimea.
Kauai: The East-Shore or Coconut Coast with towns Kapaa, Lihue & Wailua.
Peak season in Hawaii are the winter holidays. If your personal calendar allows it, it's best to avoid this busy time of year. It'll be crowded, you'll have to book some of the popular activities way ahead and prices skyrocket. The winter months also tend to be a bit rainier and the swells a bit bigger which may exclude a handful of snorkeling spots. Then again, most resorts are located on the leeward side of the islands and the ocean temperatures are pleasant as always so you probably won't notice too much of it. Plus, two arguments to opt for winter are the surfing competitions and the seasonal whale watching excursions.
Consider planning your Hawaii vacation in the following resort areas to increase your chances of sunny and rain-free days:
Maui: Kaanapali, Kihei & Wailea.
Oahu: Honolulu & Ko Olina.
Big Island: Kailua-Kona & Waikoloa.
Kauai: Poipu.
Define the budget for your trip to Hawaii
Hawaii is expensive, that's a fact. You'll be traveling to islands that heavily depend on imported goods. That's why it's important to budget accordingly and set aside a little extra just in case. It's impossible for us to give you an estimate because of the many variables. The cost of a Hawaii trip entirely depends on the island(s) of you choice, your travel period, your accommodation wishes and travel style, after all. But what we can do, is list our best tips to minimize the cost of your trip to Hawaii.
Tips to save money when planning a trip to Hawaii:
Travel period and day matter. As mentioned before, travel during off-season if that's an option. Also, avoid flying out to Hawaii during the weekend because weekend flights are usually more expensive than mid-week flights.
Monitor flight prices or let the Hopper app do it for you. It predicts future flight prices and notifies you on the best time to book.
Save on checked baggage rates. When traveling between the islands with Hawaiian airlines, you can benefit from a discount on checked bags when subscribing to their loyalty program.
Read the fine print when booking your Hawaiian accommodation because most resorts charge a hefty resort fee and condos a cleaning fee. Some resort fees can offer some value but most are just a sneaky way to increase the nightly rate.
Book your car rental waaaaaay ahead and research whether your accommodation comes with free parking. Sometimes it's part of the resort fee, sometimes it's not. This is especially important in Waikiki, where parking is crazy. You don't want to waste your precious vacation time (and budget) on touring for a parking spot blocks from your hotel or condo.
Don't eat out every day. Instead, head to the farmers market and enjoy a lavish picnic on the beach or a sunset dinner on the lanai of your condo.
Look beyond the pricey group excursions. Sure, there are some must-dos that can not be done on your own but there are so many other amazing things to do in Hawaii that are completely free: mind-blowing hiking trails, snorkel adventures, mesmerizing waterfalls, turtle encounters, black sand beaches, relaxing coastal walks, an intriguing green sand beach and the most epic sunsets. Check out our lists of Big Island and Maui activities to find your favorite.
Which Hawaiian island to visit and for how long
There's no such thing as the best Hawaiian island to visit because this entirely depends on your expectations and interests. In order to help you decide where to go in Hawaii, here are some general impressions on the main islands:
Oahu: Perfect for travelers looking to combine cultural visits, active explorations, shopping and dining.
Maui: Perfect for couples and families with young kids looking to combine comfort, relaxation and soft adventures.
Big Island: Perfect for active travelers looking to explore the wild outdoors without caring for longer driving times.
Kauai: Perfect for active travelers who prefer a more compact island.
We would, however, recommend staying for 5 to 7 nights minimum on either island to recover from the jetlag, enjoy some well-earned relaxation and explore the highlights. If you're keen on seeing more than just that, then 7 to 10 days is perfect.
What to book in advance when planning a trip to Hawaii and in which order
Flights to Hawaii
Ticket prices can vary immensely based on the destination, travel period, travel day, and booking date. Plus, some Hawaiian airports are better served by the airlines than others which also affects the price.
Here are some airport facts to consider when planning your trip to Hawaii:
Oahu: Daniel K. Inouye International Airport (HLN) in Honolulu is the only international airport in Hawaii. Because it's so well connected, flights to Honolulu are often competitively priced.
Maui: Quite some airlines offer direct flights from the mainland to Kahului (OGG), Maui's main airport, resulting in reasonably priced flights.
Kauai: Only a handful of (mainly Californian) destinations fly directly to Lihue (LIH), the Garden Isle's main airport, and so these flights tend to be more expensive. A more affordable option is to transfer in Honolulu.
Big Island of Hawaii: There are two airports on the Big Island of Hawaii: Kona (KOA) in the on the West Coast & Hilo (ITO) on the East Coast. Only inter-island flights can land in Hilo. Some airlines offer direct flights to Kona from the mainland but it will cost you. Again here, a more affordable option is to transfer in Honolulu.
Island-hopping
If you're lucky enough to spend 10 nights in Hawaii or more, then we'd certainly recommend to go island-hopping in Hawaii. We traveled to 3 islands in 3 weeks with 2 little kids from Europe and had the time of our life. Every island has its own unique character and discovering such a variety of places was just amazing. Sure, you'll lose some time in the airports but, overall, traveling between islands on Hawaii is pretty convenient and quick.
We'd recommend starting your island hopping itinerary in either Oahu and Maui: Because they're better served by airlines, the ticket cost tends to be a bit more favorable.
If you have 10 days to spend in Hawaii, then a combination of Maui and Kauai is perfectly doable. We'd personally set aside some more time if you plan on combining one of these smaller islands with Oahu or the Big Island of Hawaii: Oahu because there's so much to do and you'll get stuck in traffic whichever direction you choose to go and Big Island because, well, it's big and you have a lot of ground to cover.
Most inter-island flights are operated by Hawaiian Airlines (and its regional subsidiary 'Ohana by Hawaiian Airlines). Another airline that offers flights between the islands is Southwest Airlines but the disadvantage here is that all flights either start or end in Honolulu.
Rental car
You need a car on just about every Hawaii island. The only exception to the rule might be Oahu but only if you stay in Waikiki and are prepared to pay top-dollar on shuttles and excursions. It's not just recommended but truly essential to book your rental car ahead.
In the post-Covid era, there's a shortage of rental cars on all islands and prices can be through the roof.
Your best bet is to book your rental car right after confirming your flights. Be sure to check out Discount Hawaii Car Rental. We really appreciate their no-strings-attached policy, excellent service and competitive prices. Make sure to book as soon as your flights are taken care of.
Check out our article on the ins and outs of renting a car on Maui to learn more.
Accommodation
Now that we've got the rather boring stuff out of the way, it's time to tackle a more enjoyable aspect of your Hawaii vacation planning: your home away from home. Take your time to get this right because it'll make or break your trip.
Research the best area to stay on the island
Choosing the right location is crucial since it will greatly impact your activity planning. Especially when you plan on doing a lot of sightseeing, you'll want to minimize driving times as much as possible in order to make the most of your time in Hawaii. This is even more important when you plan a Hawaiian family vacation.
And don't forget to consider the weather when you plan a Hawaii trip in winter because some areas are rainier than others.
Plotting your points of interest on the island and estimating driving times might help you decide on the best location. We've done the work for you for two Hawaiian islands by listing the best places to stay in Maui and the best places to stay in Big Island by interest and travel type. These comprehensive articles are the perfect resource to find your perfect spot on these Hawaiian islands. (For a sneak peak, check out our web stories on where to stay on Maui and where to stay on the Big Island.)
Plus, when you plan a Hawaii trip in winter, you have the weather to consider too because some areas are rainier than others.
Resort vs condo
Once you have figured out where to stay on which island, it's time to decide whether you prefer the service of a resort or the privacy of a condo. Both are widely available on all Hawaiian islands so you'll definitely find your perfect place in the sun.
Should you decide to go with the condo-option, then make sure that you pick a legal one. In order to verify this, check the vacation rental listing for a registration number. Some areas, such as Kailua on Oahu, only offer a very limited number of short-term vacation rentals which means that you'll often pay for a month even if you're staying for just a week or two.
To get you started, we've listed some of our favorite accommodations on the main islands:
For families: The Disney Aulani Resort & Spa or this beachfront Ko Olina villa.
For families: The Westin Maui Resort And Spa with its awesome pools or this oceanfront Hyatt Residence Club condo.
For couples: The Montage Kapalua Bay or this romantic cottage with private jacuzzi.
.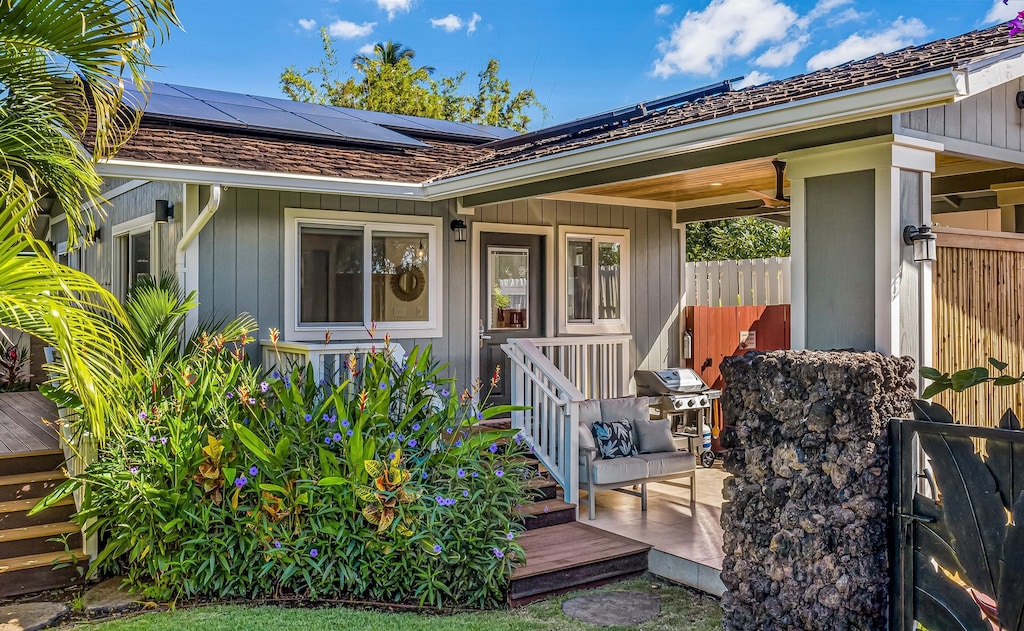 For families: The Four Seasons Resort Hualalai or this fabulous villa on the grounds of the Mauna Kea Resort.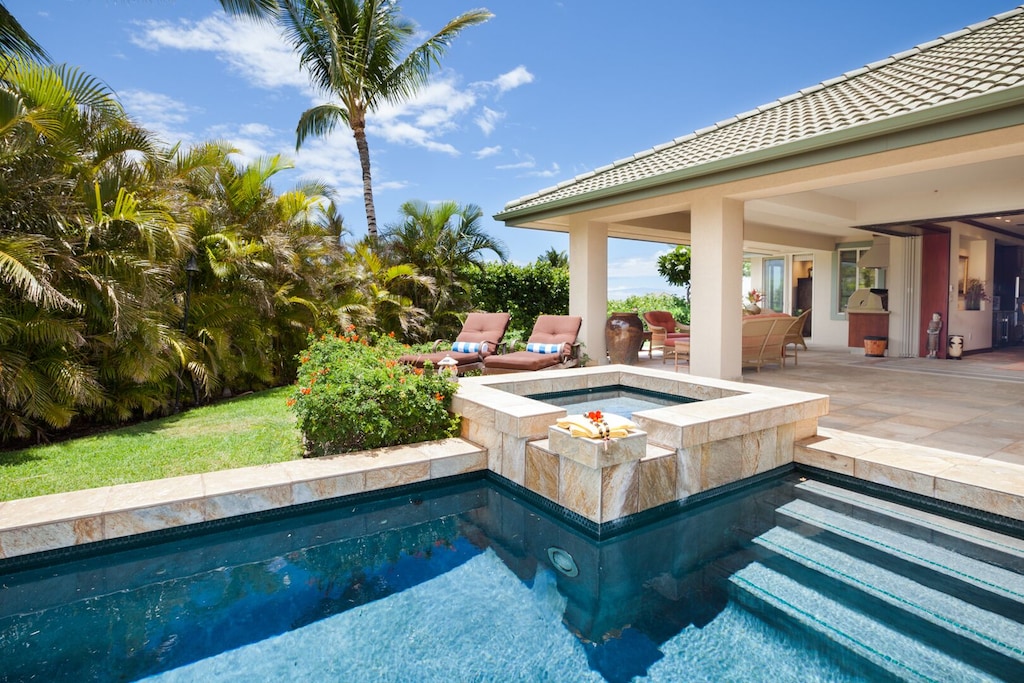 For couples: The gorgeous Holualoa Inn or this intimate cabin in the woods with its romantic firepit.

..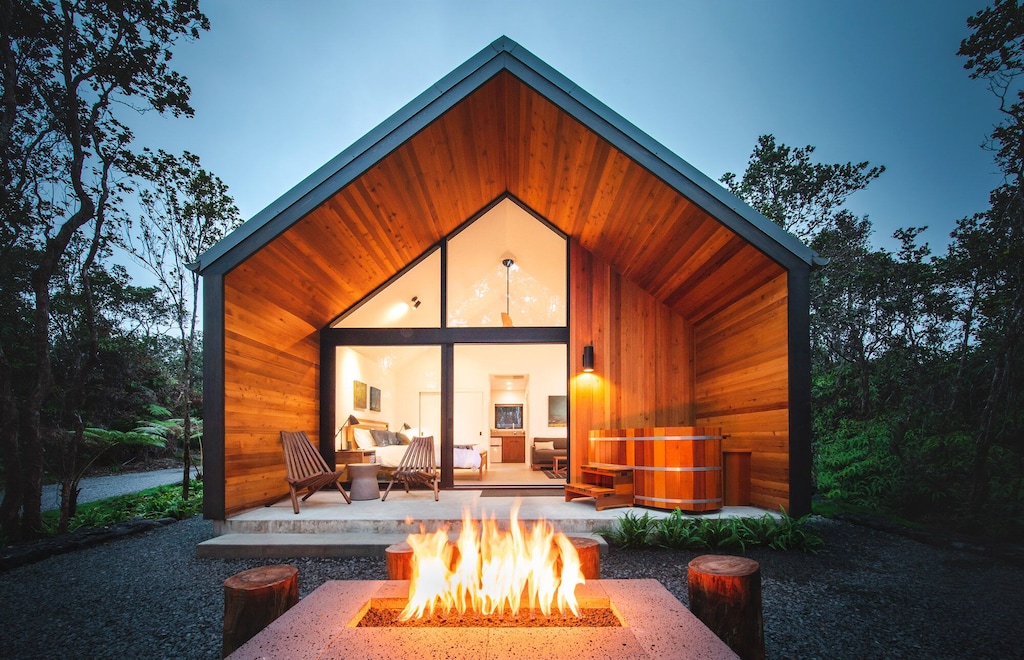 For families: The Grand Hyatt Kauai Resort with its awesome pool complex or this enchanting cottage near Poipu.
.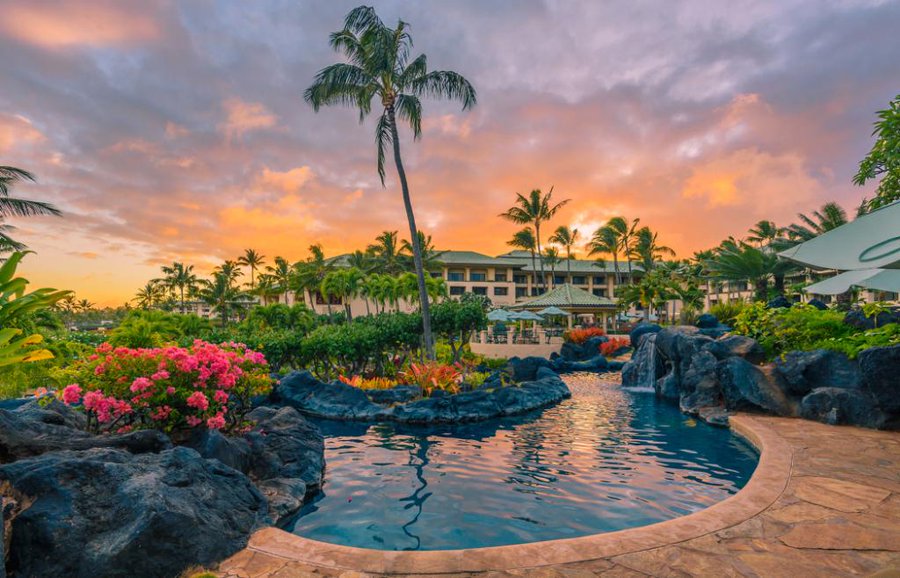 For couples: The soon-to-open 1 Hotel Hanalei Bay (former St. Regis Princeville) or this condo with its stunning views.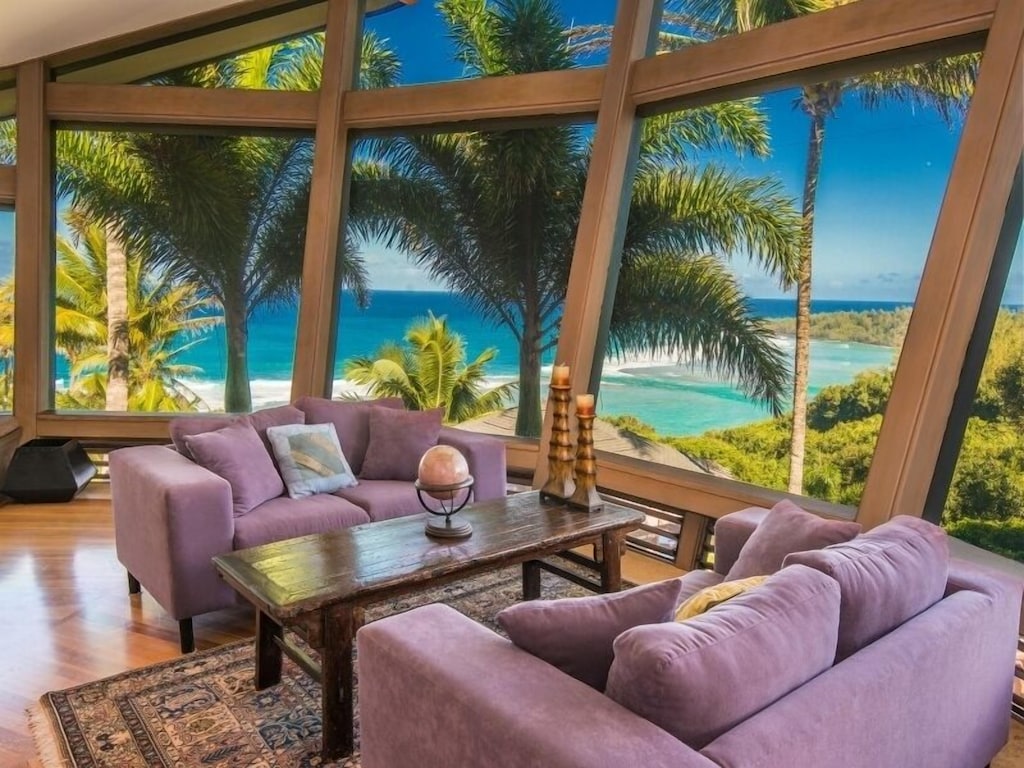 Psst… We have a separate website entirely dedicated to Maui accommodation. From fabulous Maui hotels to cozy Maui condo rentals, it's a curated selection of the best places to stay in Maui. All Maui regions and budget categories are represented. Plus, all accommodations are organized in bite-size lists. Check out some of our top articles:
Activities
Next up are the organized activities that you wish to partake in. Some of those excursions book out pretty early, so it's highly recommended to book ahead. This is something that goes against our instincts because spontaneity is one of the things we love most about traveling but we've learned the hard way that Hawaii does require advance bookings for the most popular activities.
Tip: Don't plan these activities on the last days of your trip. You want to have the chance to reschedule in case your tours get canceled due to bad weather or poor visibility.
.
For your convenience, we're listing the essential activities by island with links to the Viator platform:
Restaurants
While not all restaurants require advance reservations, the most popular ones do. You don't want to spend your precious vacation time waiting in line with a rumbling stomach, especially when taking a family trip to Hawaii.
These are the can't miss restaurants where it's recommended to book a table when you plan a Hawaiian vacation.
What to pack for Hawaii
With your Hawaii travel plans are set, there's nothing left to do but to dust whip out your Hawaii packing list. We've compiled the ultimate beach packing list to help you take that final hurdle and take the stress out of packing for your vacation.
Don't forget that Hawaii only allows reef-safe sunscreen. Sunscreens containing oxybenzone and octinoxate are banned, sunscreens that don't contain these two ingredients are reef-friendly but not reef-safe. Only mineral sunscreens, the ones that leave that glamorous white cast on your skin, are considered reef-safe. Raw Elements, Thinksport SPF 50+ Mineral Sunscreen and Kokua Sun Care are all excellent reef-safe choices. And to minizime your sun care footprint, a long-sleeve rash guard is ideal.
Useful phrases
One of the things we appreciate most about traveling, are the spontaneous chats with local residents. And because there's Hearing how they experience life on their island, learning about their cultural heritage and getting recommendations for off-the-beaten track sights.
Traveling with kids certainly makes these connections easier but so does making an effort to speak the language. The Hawaiian language is peppered with tongue twisters but other words are easy to pronounce and will come in handy during your trip.
Mahalo: Thank you.
Kapu: Forbidden, keep out and often signposted to mark private roads.
Makai: Towards the ocean.
Mauka: Towards the mountains.
Some other important words that you'll come across are windward (the side of the island facing the wind, prone to rain, lush) and leeward (the side of the island facing away from the wind, sunnier and drier).
Ready to plan a trip to Hawaii?
That's it for this step-by-step guide. We truly hope that we've succeeded in our mission to make you feel more comfortable and all ready start planning your Hawaii trip. And most of all, we'd love to find what your Hawaiian itinerary will look like! The comment box is all yours.
…
Affiliate links are sprinkled throughout the site content. Clicking on such a hyperlink and booking on the accommodation platform it refers to, may result in a commission for CosmopoliClan at no additional cost to you. As Amazon Associates, we also earn from qualifying purchases. For more information, visit the Disclaimer page.
…