Looking to go hiking in Maui? Then this list of sensational Maui hikes will put a smile on your face. From waterfall hikes to mountain hikes and from volcano hikes to coastal hikes, in this article we'll introduce you to a variety of Maui hikes guaranteed to unleash your inner adventurer. After all, there's so much more to Maui than its glamorous cover of luxury retreats in West Maui and South Maui may lead you to believe. Sure, we all need some r&r from time to time and yes, Maui is the perfect Hawaiian island to do so with kids. But if your ideal vacation consists of a mix of relaxation and action then you've come to the right place.
When planning our trip to Hawaii, we came to learn that the list of exciting things to do in Maui is pretty much endless. Whether you choose to drive the Road to Hana or tackle one of the exciting hikes we've lined up for you, you'll appreciate your polished Kaanapali or Wailea resort so much more after a day of adventure.
…
Affiliate links are sprinkled throughout the site content. Clicking on such a hyperlink and booking on the accommodation platform it refers to, may result in a commission for CosmopoliClan at no additional cost to you. As Amazon Associates, we also earn from qualifying purchases. For more information, visit the Disclaimer page.
…
Most spectacular Maui hikes
Twin Falls hike and Caveman Falls hike
One of the most popular waterfall hikes in Maui.
Length: 1.3 miles (2.1 km).
Difficulty: One of many easy hikes in Maui and perfect for beginners and families.
Cost: Free but you are encouraged to make a donation to support the locals who maintain this area. There's a donation box at the entrance.
To reach Twin Falls, there's actually no need to hike since thedr lower falls are pretty accessible from the parking lot. Most visitors don't bother to explore the Ho'olawa Valley beyond this point, since they have so much more stops planned on their way to Hana.
The upper falls, however, known as the Caveman falls, make for a great photo and swimming op. The trail for this Maui hike is formed by a gravel road and not very well signposted. After half a mile of walking on the wider path, you'll see this fork where you need to take the left path (with a wooden plank over the stream). You'll need to continue your way downhill and cross a few streams to get to the waterfall. Depending on the season, you might spot some gorgeous flowers along the trail.
Final tips:
Since this is one of the first Road to Hana stops, just passed mile marker #2, it can get very crowded (and the parking packed). So, you're better off visiting when the day-trippers are continuing their way on the Hana Highway, around noon or in the afternoon.
Do note that, after a period of extended or heavy rainfall, the streams are transformed into raging rivers and impossible to cross safely. The Wailele farm-holders that manage the trail might therefore limit public use of this trail under these circumstances, just out of precaution.
Check out this tour by Hike Maui for a guided excursion of the wider area around Twin and Caveman Falls.
Some of the dreamiest Airbnbs in Maui can be found in this area.
Essentials to pack for this Maui hike:
Pipiwai hike
The Pipiwai trail counts as one of the best Maui hikes. Despite its remote location past Hana, it's very popular among tourists. This amazing trail that starts out alongside the 'Ohe'o Gulch, also known as the Seven Sacred Pools, is very well sign-posted and has an elevation gain of 800 feet. You'll be in for a satisfying hike thanks to the many highlights along the way. The first one, 200 feet (60 meters) tall Makahiku Falls, can already be admired after about good half a mile of hiking. Continue your way past the massive banyan tree and the magical bamboo forest until you reach the final point of this Maui hike, Waimoku Falls, plunging 400 feet (120 meters) into the pool.
Final tips:
To avoid the crowds, it's best to arrive really early or rather late. You could even spend the night at the nearby Kīpahulu campsite.
This area is sensitive to flash flooding so take the warnings seriously.
Essentials to pack for this Maui hike:
'Iao Valley hike
A very accessible Maui valley hike.
Length: 0.6 miles (1 km).
Difficulty: One of many easy hikes in Maui and perfect for beginners and families exploring Maui with kids.
Cost: Vehicle entrance to 'Iao Valley State Park ($5 per car).
The famous 'Iao Needle or Kuka'emoku rises 1200 feet (360 meters) from the valley floor or 2250 feet (685 meters) from sea level. Arriving early is recommended, not to avoid to crowds but rather to stay ahead of the clouds and rain. On the other hand, as you can tell from our photo, the clouds add a certain mystical touch to the scene. The valley is a sacred place and the Needle, also known as the phallic stone of the god of the ocean, Kanaloa. Millenia of erosion by waterfalls and streams resulted in this specific shape.
Next to the parking lot, you'll first walk through a small botanical garden with plants that were brought to Hawaii by early Polynesians and that were cultivated here long ago by Hawaiians. You'll then cross a small stream where local daredevils try to catch the attention of visitors. Several signs dot the path and inform about the historic significance of the sacred site. Follow the steep, paved pathway and the 133 steps leading to the scenic viewpoint.
'Iao Valley State Monument is one of the more easy hikes on Maui, yet one that shouldn't be missed. The setting is very spiritual and truly spectacular.
Waihee Ridge hike
The most scenic mountain hike in West Maui.
Length: 5 miles (8 km).
Difficulty: Moderate to difficult.
Cost: Free.
Known to be one of the most scenic Maui hikes, the Waihee Ridge Trail in the West Maui Forest Reserve offers both stunning mountains views with distant waterfalls and sweeping ocean vistas. When you start this hike early enough, before the clouds roll in, unparalleled views of central Maui, Wailuku and Mount Eke await the end of the trail, at 2 563 feet (780 meters).
After you've parked your car, you pass through a cattle-proof gate and walk up a pretty steep cement road. Your first reward is right there, a first peek of Makamakaole Falls. The Waihee Ridge hike alternates flat terrain and steep climbs.
Since the West Maui mountain reserve is a very rainy area, the trail can get can get very muddy. This could mean trouble for inexperienced hikers, especially because of the many switchbacks and the pretty steep ascent / descent of 1,500 feet (450 meters). So, do check the conditions before you go on this Maui hike, especially after a period of intensive rainfall.
Final tips:
Parking at the main lot is very limited and mostly only an option for early birds. There's a secondary lot 2 miles down the road, which is not ideal given the intensity of the hike ahead.
In case the trail proves to be too challenging, because of the mud of the altitude, you could just as easily make it your goal to get to the first viewing platform.
Inexperienced hikers might appreciate this guided Waihee Ridge hiking adventure.
Essentials to pack for this Maui hike:
Sliding Sands hike (a.k.a. Keonehe'ehe'e)
The Valley Isle in't all about ocean vistas and lush greenery, it's also home to the mighty Haleakala volcano. So, If you're looking for a change of scenery on the Valley Isle, then this intensive full-day hike is for you. It'll take you to an actual crater floor and show you the most spectacular views along the way. You may even discover some colorful wild flowers dotting the landscape.
This strenuous trail starts on a downward slope of about 2,500 ft (762 m), towards the crater floor, over a distance of 4 miles (6,5 km). This is the easy part and at this point you might wonder why it's classified as one of the more 'difficult' Maui hikes. When you reach Pele's Paint Pot or Kawilinau (the Bottomless Pit), you've reached the halfway point. The hard part is making your way back out of the crater, which will take you twice as long. Plus, the Sliding Sands trail is located at the summit area – the Haleakala summit is at 10,023 ft (over 3 km) – which means that there's less oxygen and thus it's harder to catch your breath.
Psst… Did you know that Haleakala is the largest dormant volcano in the world? We dedicated an entire article to the most surprising facts about Hawaii.
Final tips:
This epic Maui hike is not a loop trail; the trailhead of the hike is at the Haleakala Visitor Center and the endpoint of the hike at Halemau'u. Since there's no shuttle service offered between those locations, it's strongly recommended to park at the Halemau'u 'Hitchhiker' Parking and catch a ride there to the Sliding Sands trailhead higher up. Here's a map that will help you visualize the hike.
Should you prefer to take it easy, you could get a permit beforehand and spend the night at the Kapalaoa Cabin.
Inexperienced hikers might appreciate this guided Sliding Sands hiking adventure.
Essentials to pack for this Maui hike:
Kapalua Coastal hike
One of the most pleasant coastal hikes on Maui.
Length: 1.9 miles (3,1 km).
Difficulty: One of the easiest hikes in Maui and perfect for beginners and families.
Cost: Free.
The Kapalua Coastal trail is the perfect hike to start or end a day at the beach in order to get some activity on a lazy day. This Maui hike starts at Kapalua beach and ends at DT Fleming Beach, with our favourite part being the cliffs near Oneloa Bay. Take in the gorgeous ocean views, feel the wind in your hair, listen to the sound of the breaking waves and keep your eyes peeled because chances are you might spot some turtles here.
During winter months, you could even be lucky enough to spot a humpback whale. Do note that dogs are not allowed on some parts of the Kapalua Coastal Trail because of it's a shearwater (seabird species) preserve.
Final tips:
There's ample parking in Kapalua Bay, next to the Napili Kai beach resort and also at DT Fleming Beach Park.
Plan your hike in the early morning or late afternoon to avoid the heat since there's little shade along the trail.
Essentials to pack for this Maui hike:
Hoapili hike (a.k.a. King's Highway Trail)
An impressive coastal hike in South Maui.
Distance: 6 miles roundtrip (9.5 km).
Difficulty: Medium.
Cost: Free.
The trail starts out pretty straightforward at first, taking you to a beach and a grove. But soon you'll see what makes the Hoapili hike on Maui so unique: You'll be finding yourself amidst the lava fields of La Perouse Bay, named after the French officer and first European to set foot on Maui. When the Haleakala volcano last erupted hundreds of years ago, the lava created this raw, jagged coastline. Tidal pools and coral beaches dot the scenic landscape and the turquoise water beautifully contrasts with the dark lava, making this one of the most impressive Maui hikes.
As a bonus, confident snorkelers could take a refreshing dip post-hike. Since La Perouse Bay is located near the fragile Ahihi-Kina'u Natural Reserve, the underwater life is said to be just as unique as the lava fields along the King's Highway Trail.
Final tip:
Make sure to come early: the lava absorbs the heat and temperatures can be stifling.
Essentials to pack for this Maui hike:
More Maui hikes
This is not an exhaustive list but rather an overview of the Maui hiking trails that we consider the most scenic, sprinkled with some personal travel tips. This gorgeous Hawaiian island may be small, but it's packed with exciting trails. If you want to go off the beaten path, then we'd recommend booking a local hiking buddy or joining one of the small hiking group tours.
Maui hikes on the map
Here's a custom map indicating the trailheads of all the Maui hikes mentioned in this article:
Best places to stay for your Maui hiking adventure
A good night's sleep is essential when you decide to tackle these top Maui hikes. We've dedicated an entire website to the best places to stay in Maui to help you choose the best area. It contains an amazing interactive map of Maui too. Basically, since the best hikes in Maui are spread out over the island, we'd recommend staying someplace central. Quieter towns such as Maalaea and Wailuku or livelier areas such as North Shore Maui and Kihei fit the bill. Check out the most amazing options in this central area: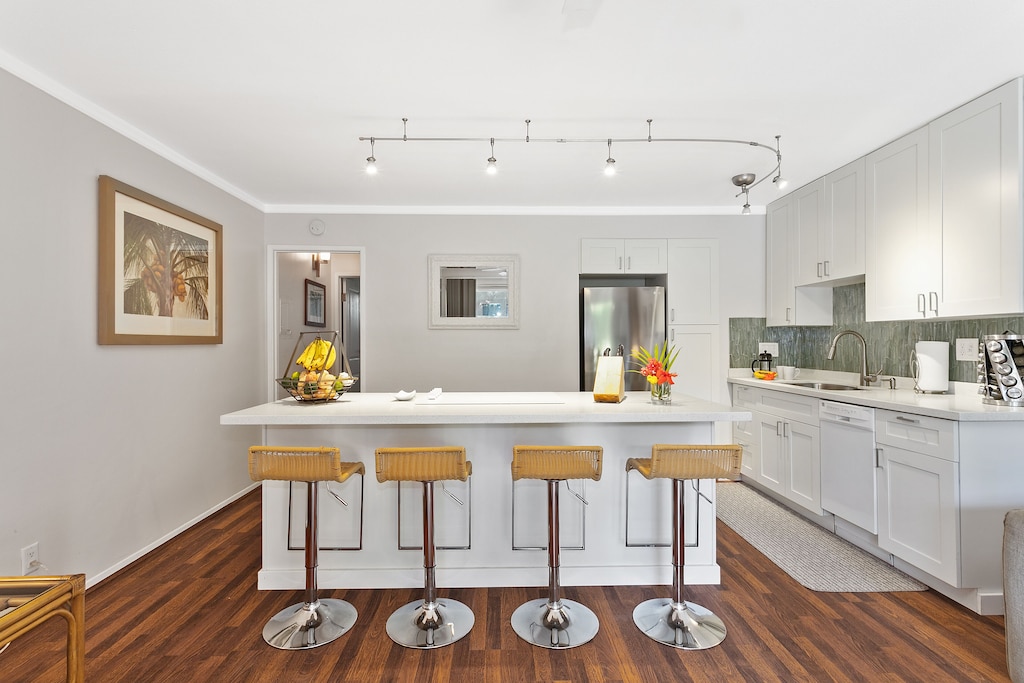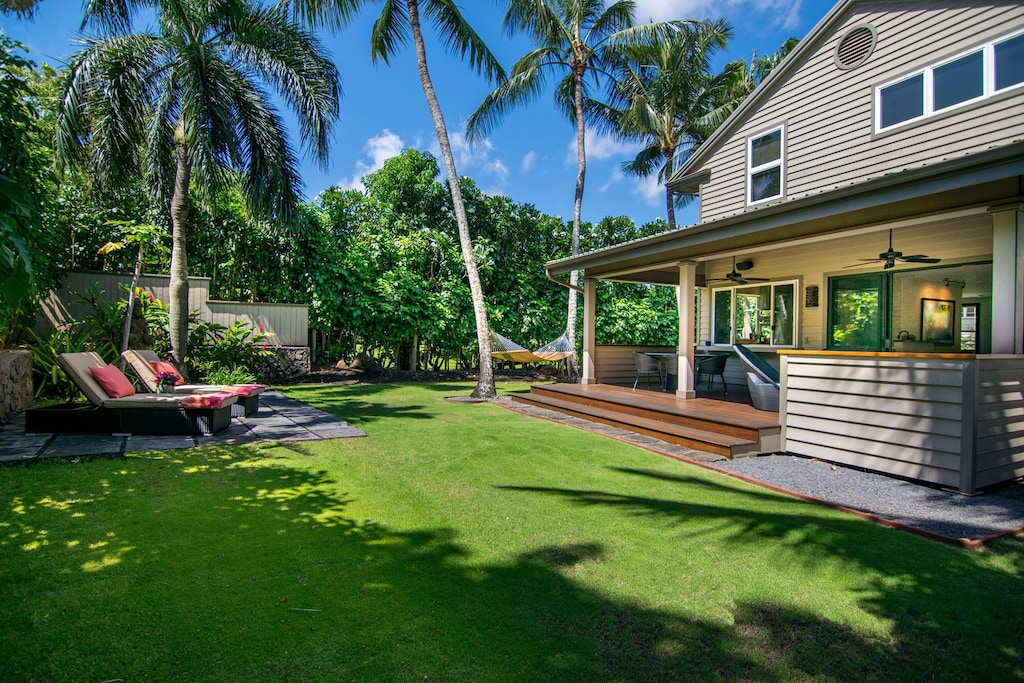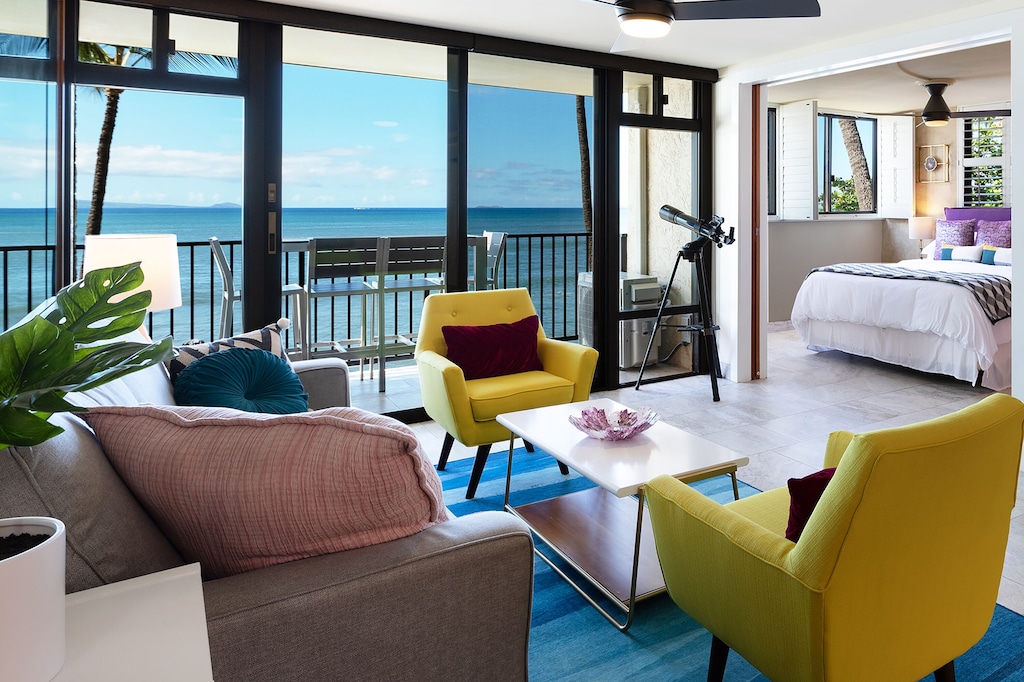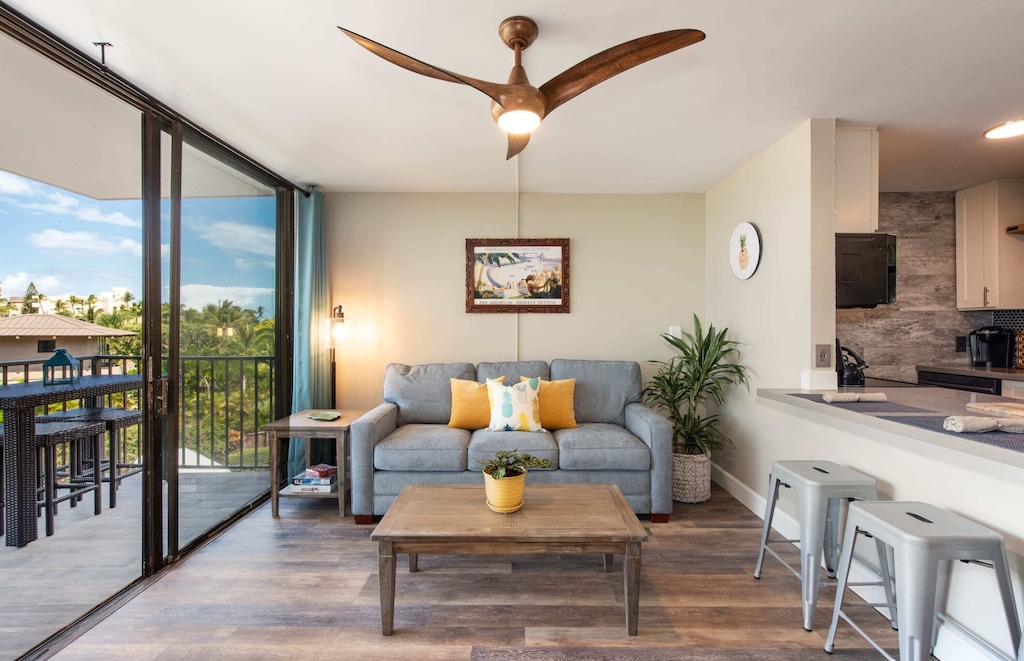 Now that you have your accommodation figured out, it's time to consider transportation. Because of the remote location of most of the hikes on Maui, we'd strongly recommend renting a car. We used this website to to book our Maui rental car and were very happy with the process and service.
We listed out best recommendations on renting a car in Maui in a separate article.
Which of these Maui hikes will you tackle?
Much to our regret, we didn't get to do all these Maui hikes during our 5 day visit. The weather has been a bit of a dealbreaker on some days (with pouring rain on the windward side), one of the trails was closed and we were traveling with young kids. But since Maui had so much more to offer than we had anticipated, we can't wait to return. By then, we should be able to tackle some of the more challenging Maui trails as a family. That's why we decided to share a mix of personal experience and our thorough research in this overview of epic Maui hikes.
We can't wait to find out where you'll go hiking in Maui! And if you give one of these Maui hiking trails a go then let us know in the comments, we'd love to hear from you!
---
Looking for more adventure on the Hawaiian islands? Then The Big Island has plenty to offer. We tackled some of the best Big Island hikes, including the pretty challenging Kilauea Iki trail in Hawaii Volcanoes Nation Park and remote Papakolea green sand beach, and went in search of the most sparkling black sand beaches and majestic waterfalls on the Big Island. Plus, check out our selection of Oahu waterfall hikes.
---
Pinning one of these images would be much appreciated!
…
Affiliate links are sprinkled throughout the site content. Clicking on such a hyperlink and booking on the accommodation platform it refers to, may result in a commission for CosmopoliClan at no additional cost to you. As Amazon Associates, we also earn from qualifying purchases. For more information, visit the Disclaimer page.
…