Read all about where to stay on the Big Island to be close to the action. What's the best place to stay on Big Island: Hilo, Kailua-Kona or Waikoloa? Find out! One thing's for sure: When you're looking to explore the real Hawaii, then this island should definitely on your radar. The Big Island is the best Hawaiian island for families with somewhat older kids and travelers with a taste for adventure. It sure brought out the adventurer in us during our Hawaii island hopping trip! And you'll find some of the dreamiest Hawaiian Airbnbs on this island too, from enchanting cabins in the woods to romantic treehouses. To make the most out of your Hawaii trip, however, you will need to do your research. Some of the best things to do on the Big Island are spread out over its entire surface of 4,028 mi² (10,430 km²) which makes it essential to carefully consider where to stay in Hawaii Big Island.
…
As an Amazon Associate we earn from qualifying purchases. In addition, we have sprinkled other affiliate links throughout the site content as well. Clicking on such a hyperlink and/or making a purchase to the website it refers to, may result in a commission for CosmopoliClan at no additional cost to you. It allows us to dedicate enough personal time and energy to this blog. For more information, visit the Disclaimer page.
…
Hawaii Big Island map
If you want to make the most of your stay on Big Island, then you'll need to divide your vacation time over the west and east coast.
Because the climate is such an influential factor on the island, locals use other terms to indicate the coasts (no Hawaiian words but specific English terms). The east side of the island is called the windward side, because that's the side where the wind comes, while the west coast is called the leeward side. So, where you decide to stay on the Big Island will largely determine what to pack for your vacation.
There are two international airports on Big Island, one on each coast.
Best places to stay on Big Island
Windward side / East coast
Character
This is the lush side of Hawaii with waterfalls, rainforests, tropical flowers and Hawaii Volcanoes National Park (which encompasses both the Kilauea and Mauna Loa summit areas). Don't expect sandy beaches on this side of the main island of Hawaii since the coastline is formed by black lava rocks. That's one of the reasons why you won't find any beach resorts here. Hilo is the main town on the east side of the island and a great base to explore the east coast.
Climate
The windward side is known to be pretty rainy, especially from November to March. How else could the Hilo area be so lush and tropical? But chances are that you'll be able to escape any shower by just driving a few miles further because the weather is pretty localized. When we where there in April, we hardly had any rain.
Closest airport
From Hilo International Airport (ITO) it's just a 10-minute drive to downtown Hilo.
Where to stay in Hilo
We stayed at the Grand Naniloa Hotel Hilo – a DoubleTree by Hilton, offering gorgeous views over Hilo Bay. It's the best equipped hotel at the east side of the island and perfectly located to explore the best things to do in Hilo and beyond.
This lovely and newly renovated town house is located in downtown Hilo. The farmers market, shops and restaurants are just a short stroll away. With 2 bedrooms and a spacious layout, it's perfect for families staying on Big Island.
We love the Big Island so much that we've put together a wish list of places to stay near Hilo in the future and we'd love to share it with you: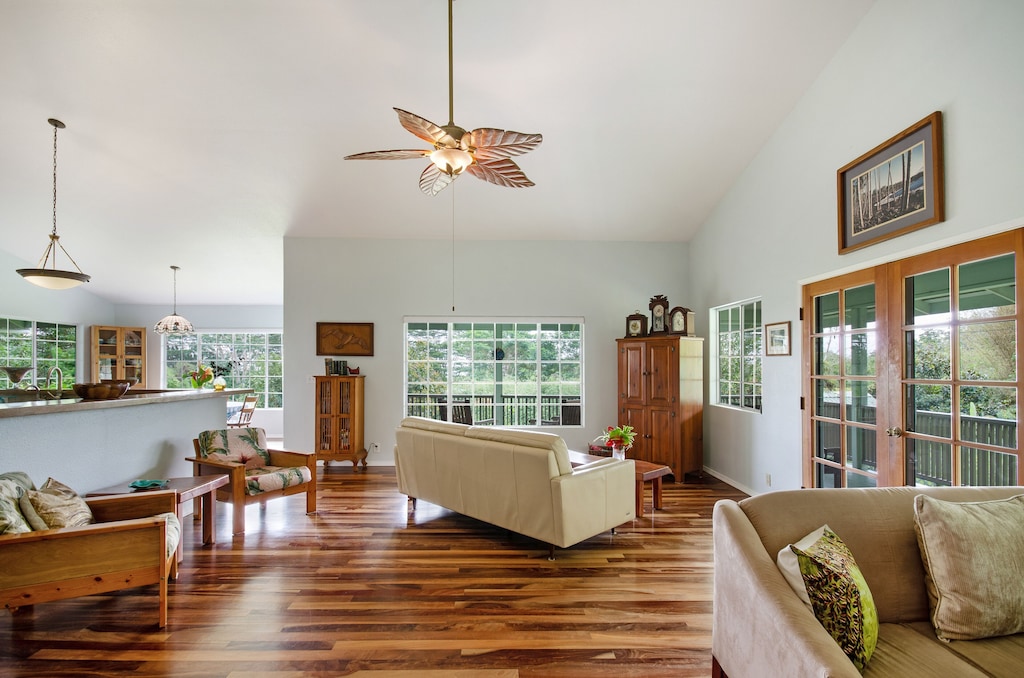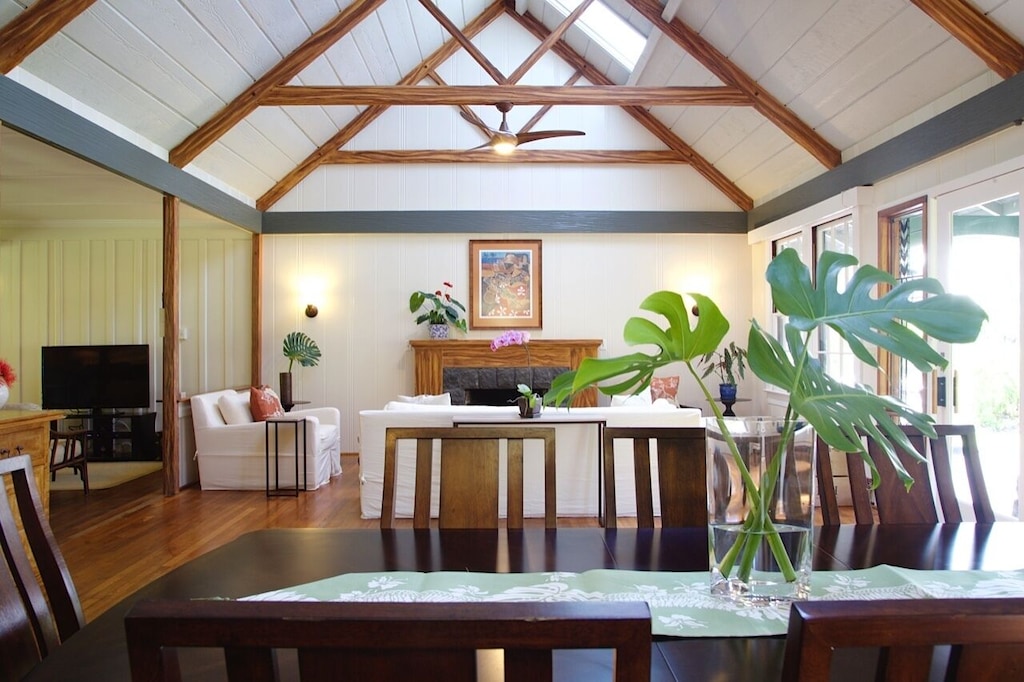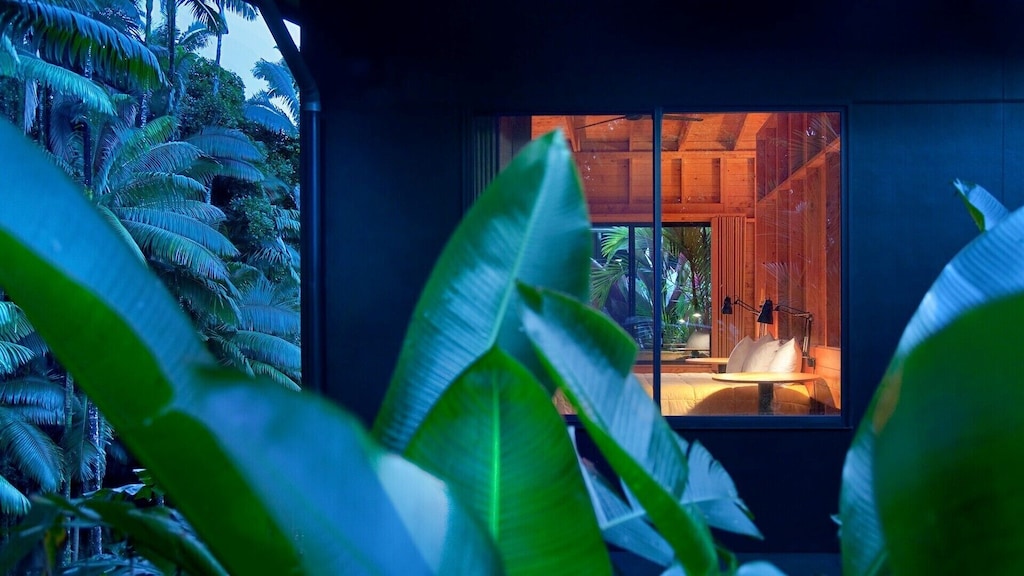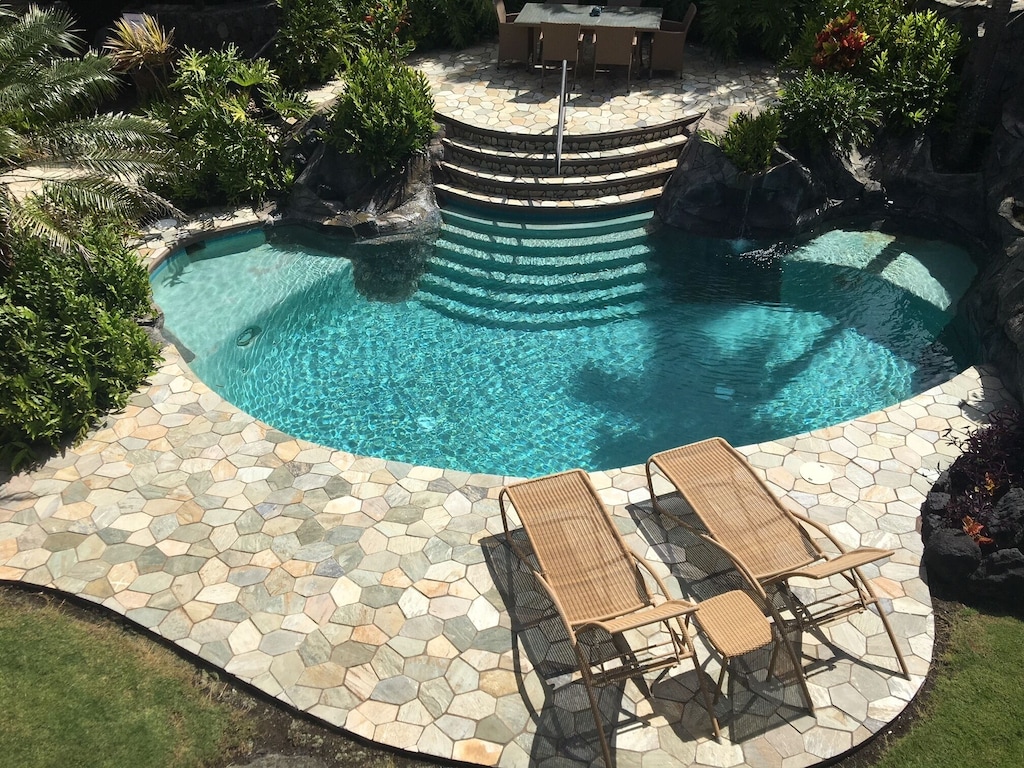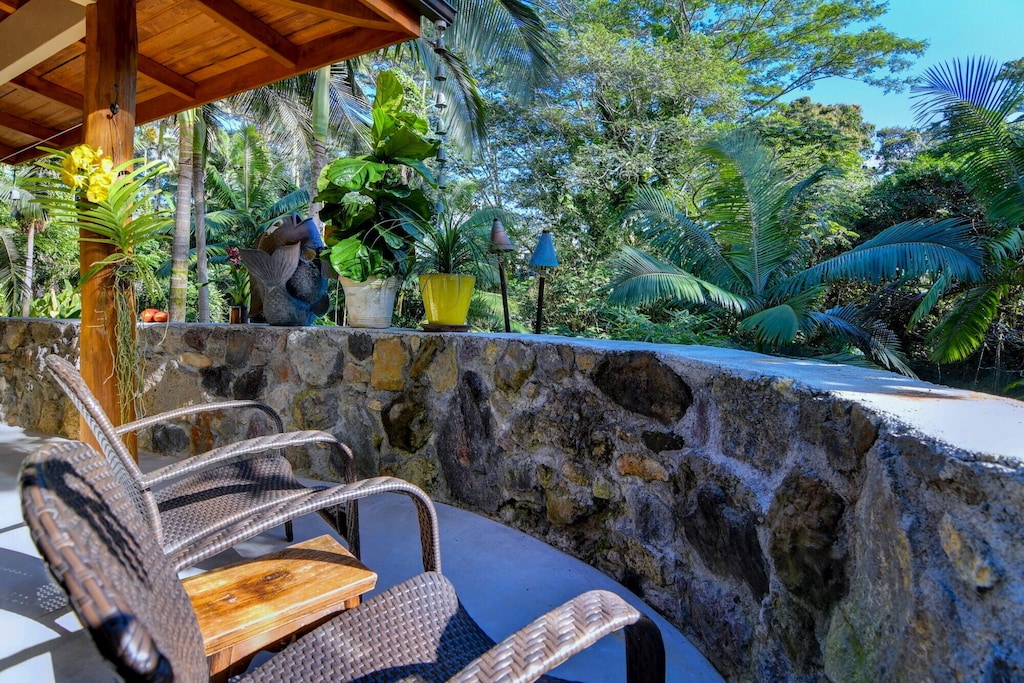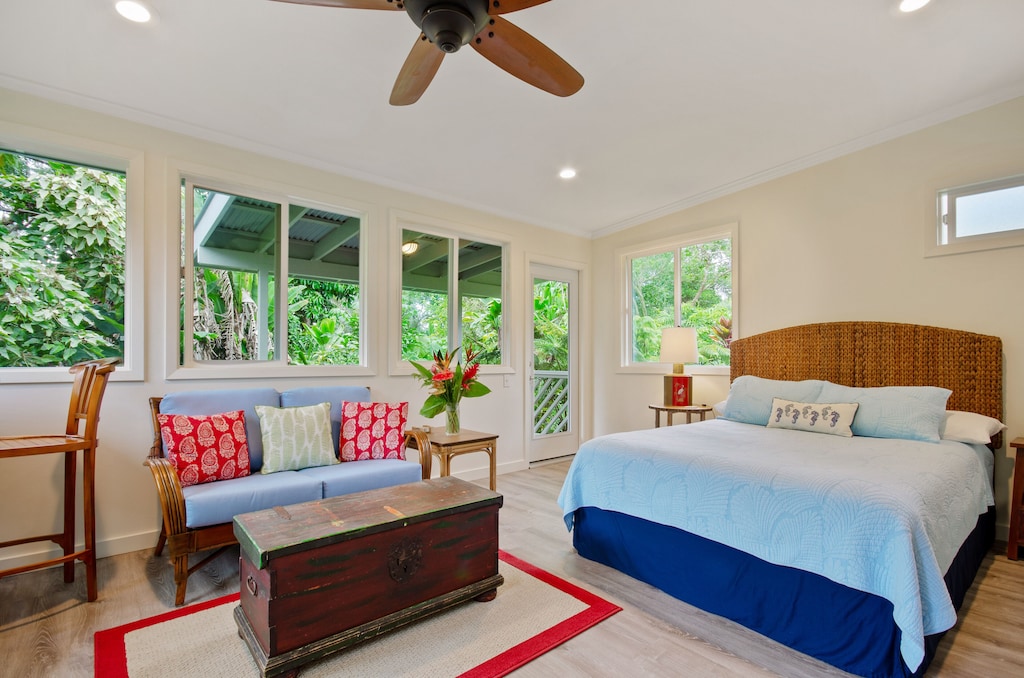 Perfect for…
Adventurers: When your Hawaii travel itinerary is focused on adventure, then do you're best off staying in Hilo. With Hawaii Volcanoes National Park and Waipio valley nearby and plenty of waterfalls to admire, you'll be spoiled with choice. Try some of the best Big Island hikes, like the Kilauea Iki hike, go ziplining or explore the Valley on an off-road adventure.
Nature-lovers: Hilo's tropical nature is incredibly versatile. You'll find volcanoes, black lava rock beaches, colorful flowers and lush landscapes.
Stargazers: The Mauna Kea volcano is the place to be when it comes to stargazing . It's within easy reach of downtown Hilo. Did you know that this is the tallest mountain in the world, even higher than Mount Everest? Surprised? We've dedicated an entire article on surprising facts about Hawaii. Go check it out!
For more inspiration on nearby activities, check out our article on things to do in Hilo and beyond.
Leeward side / West coast
This is the driest and sunniest side and offers the best places to stay on the Big Island in terms of accommodation. You could either select your lodging in the Kona districts, around the town of Kailua-Kona, or in the South Kohala district.
Character
The landscape is very different on this side of the island: less tropical vegetation, more dry landscapes. It also has a completely different vibe: less authentic and more touristy. This area has two main tourist resorts: Kailua-Kona in the Kona districts and Waikoloa Village in the South-Kohala district.
Kailua-Kona is the most popular place to stay in Kona. It's a bustling town with plenty of surfer shops, grocery stores and eateries. Do note that traffic in and around town is terrible.
Waikoloa is this district's resort town, also pretty touristy but much more tranquil. The Kohala coast is known for its sandy beaches, the most idyllic one being Hapuna State Recreation area. Boutiques galore in Waikoloa Village thanks to the Kings' Shops and Queens' MarketPlace.
Climate
This part of the island has the sunniest and driest weather on the island which explains the differences as described in the previous item.
Closest airport
Ellison Onizuka Kona International Airport (KOA) is the best choice if you're staying at this side of the island. It's located on the main road in between Kailua-Kona and Waikoloa.
Where to stay in Kailua-Kona
A popular choice is the Sheraton Kona Resort & Spa but apart from that, there really aren't that many hotel options in Kailua-Kona. We actually stayed in the city centre during our trip but really regretted our choice. It's over-touristy, overbuilt and you're stuck in traffic whatever direction you choose. Walking from your accommodation to the center, even it's very close, is not really an option either since there are no sidewalks.
Therefore, we'd recommend staying either just south of Kailua-Kona, towards Captain Cook, or just north, near the airport.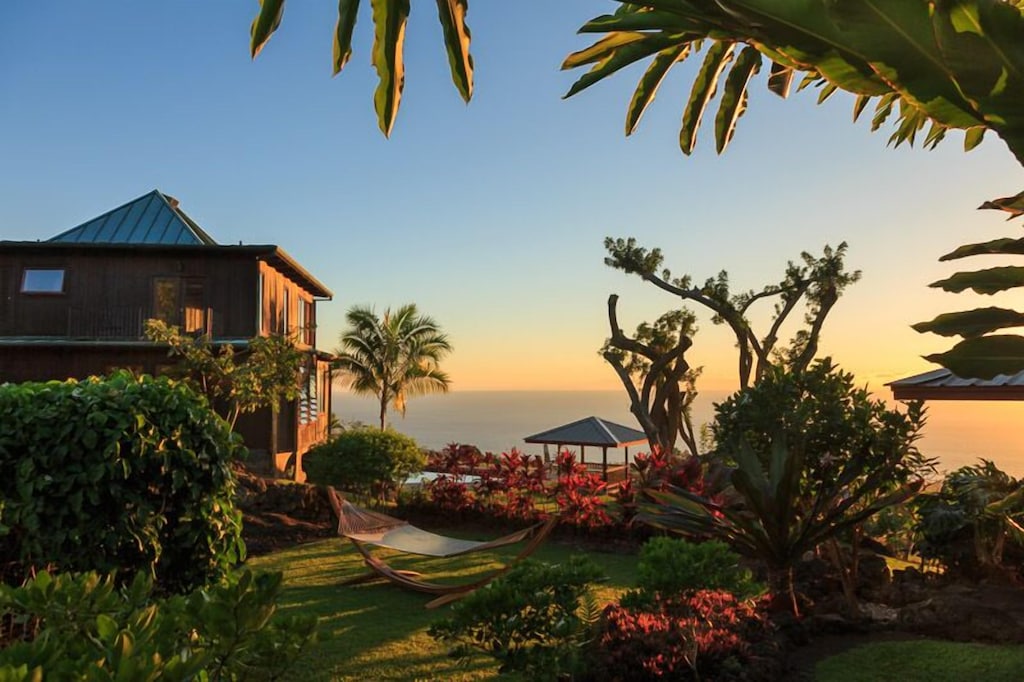 Of course, you'll also find plenty of condos and villas in this area. We love the Big Island so much that we've put together a wish list of places to stay near Kailua-Kona in the future and we'd love to share it with you: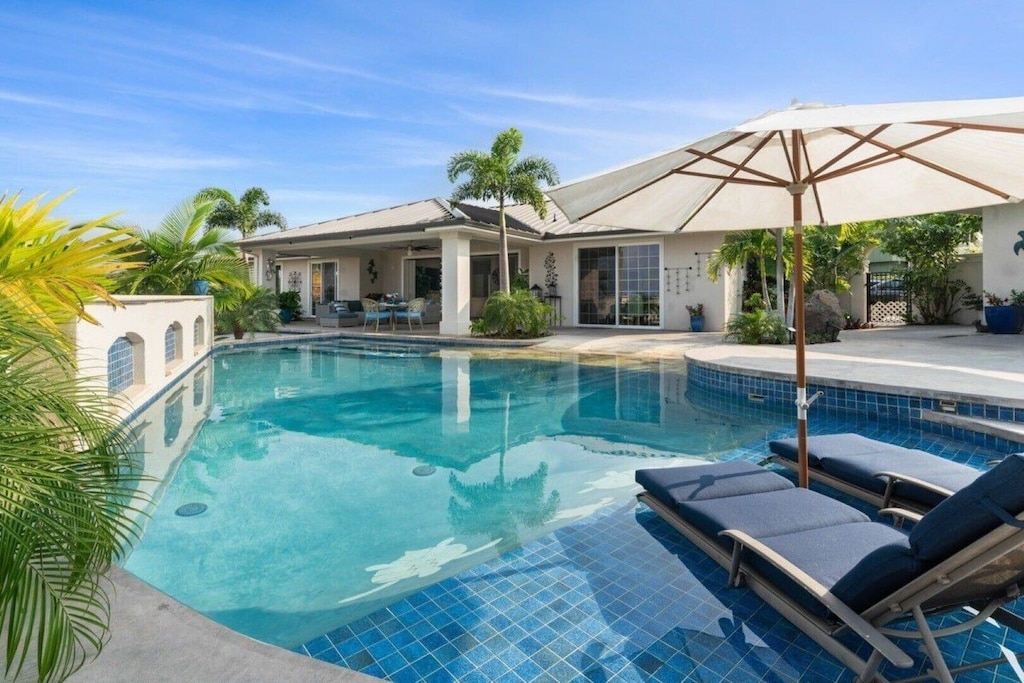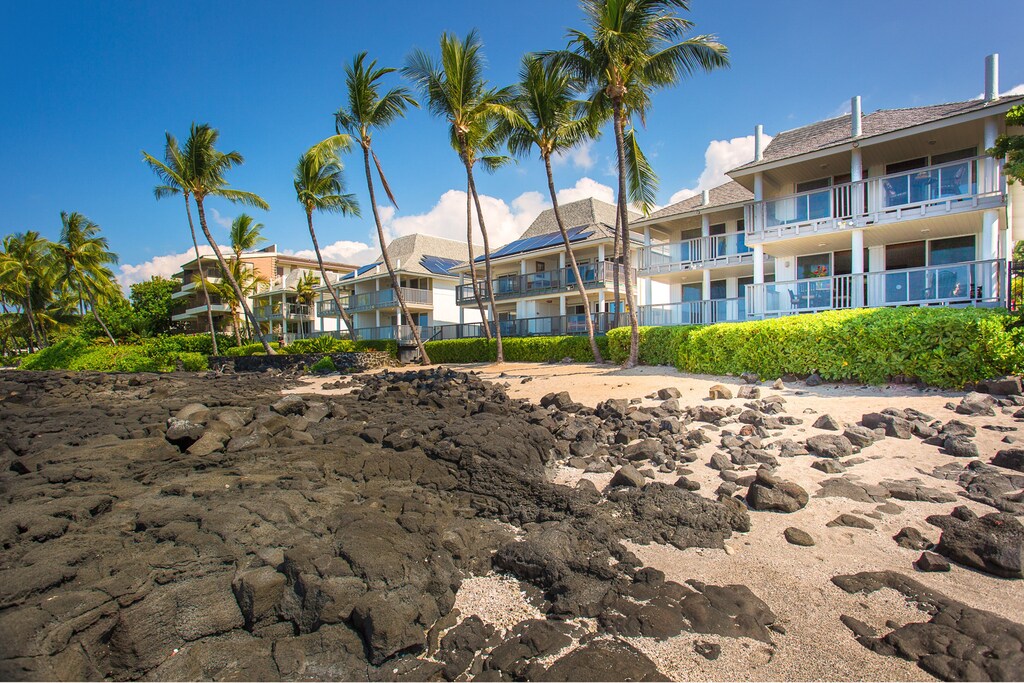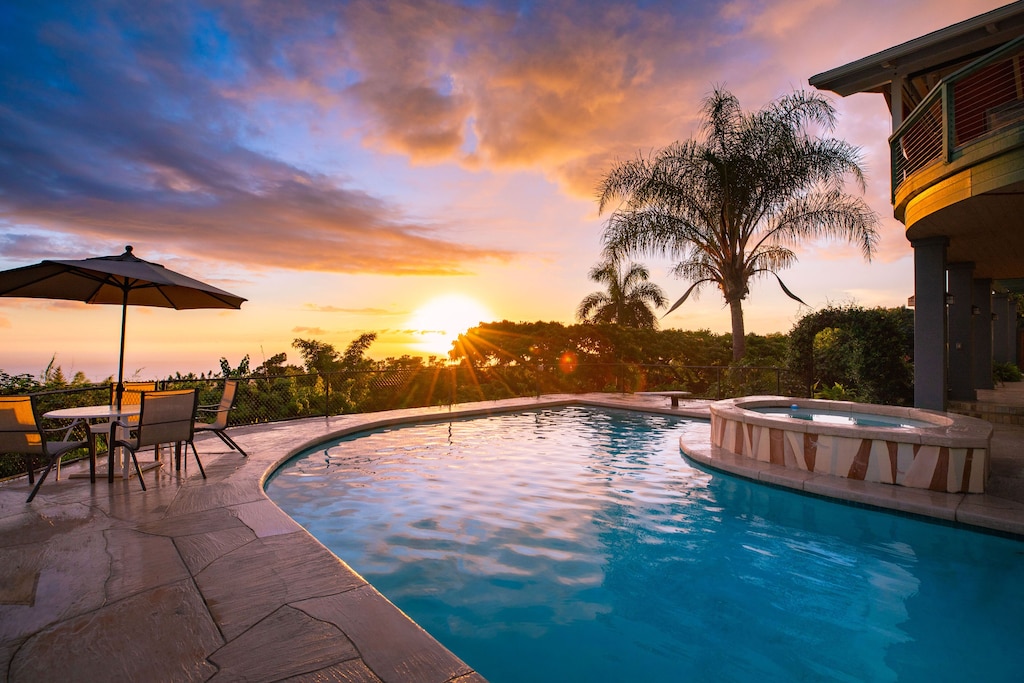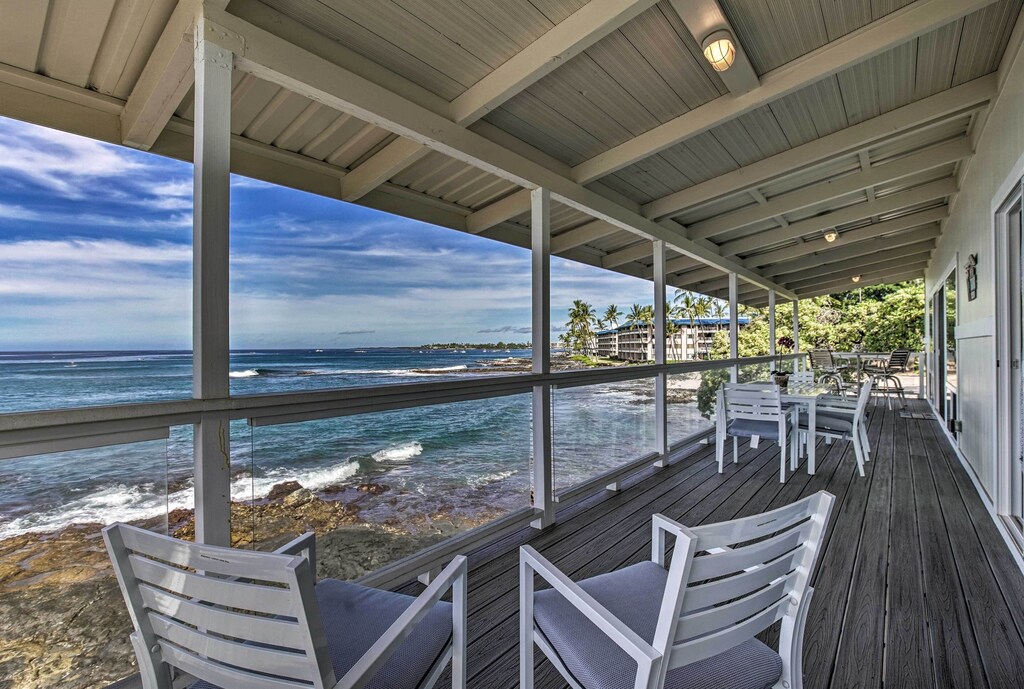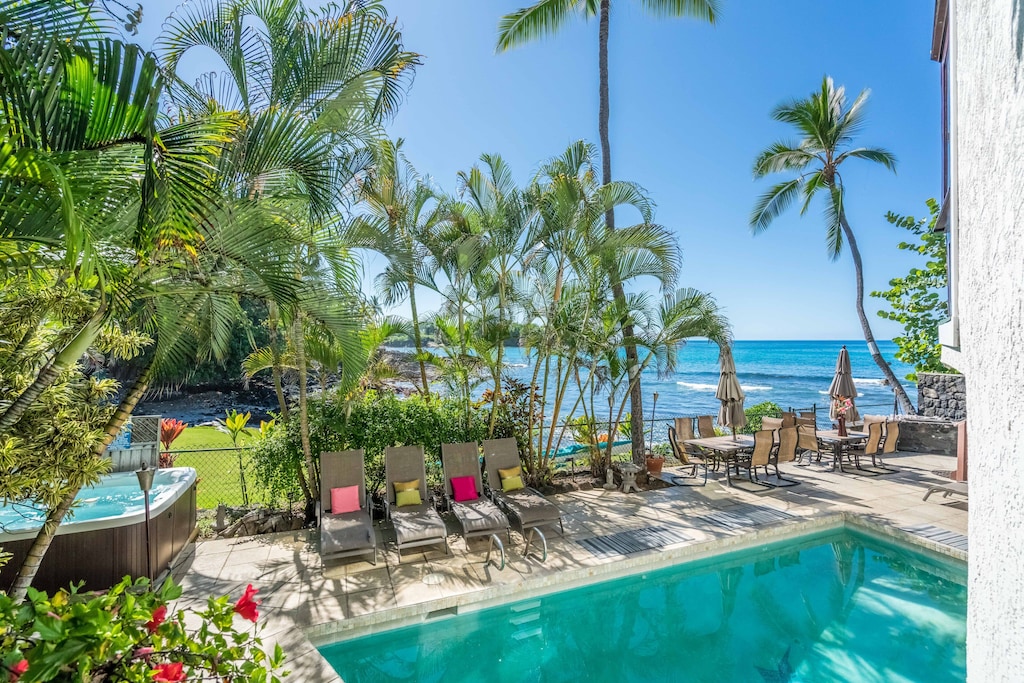 Where to stay in the South Kohala district
You'll find plenty of luxury resorts along the Kohala coast. Some of those are massive, like the Hilton Waikoloa Village. If you like a theme-park like atmosphere then this is where you want to be staying at on the Big Island. We visited the hotel just get an idea of its size.
If you're not into that vibe then you'll find some understated, posh island hotels here too, such as the Four Seasons Hualalai and the Fairmont Orchid. For our next Hawaii vacation, we would opt for the one beach hotel that enjoys an enviable location along the island's most popular white sand beach and that's The Westin Hapuna Beach Resort. The Mauna Kea Beach Hotel, just a mile further north, is another excellent beach resort.
Here are some of the vacation rentals that caught our eye: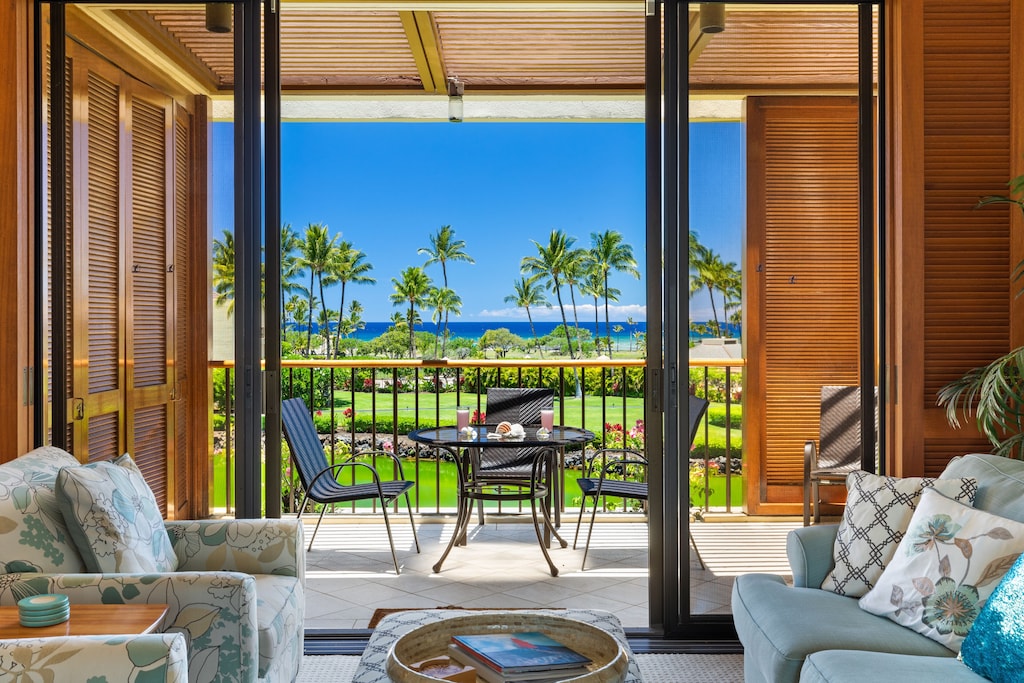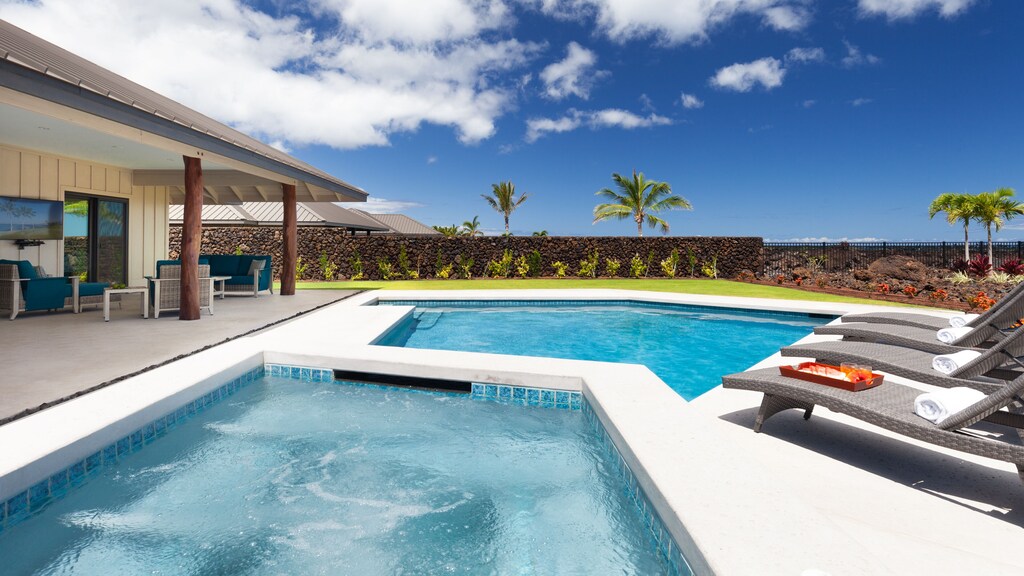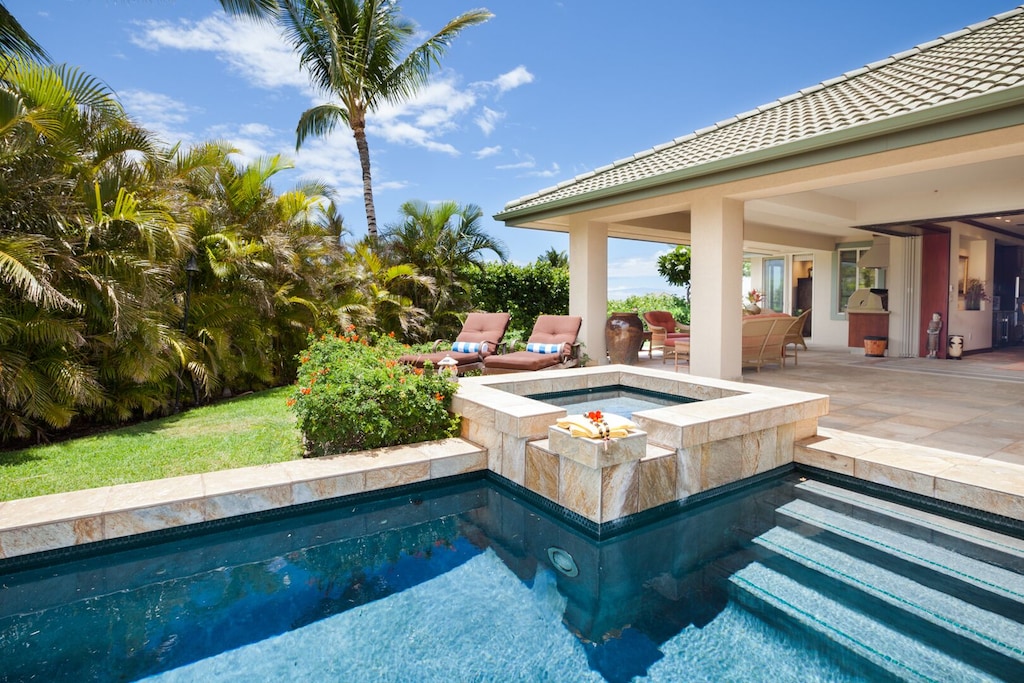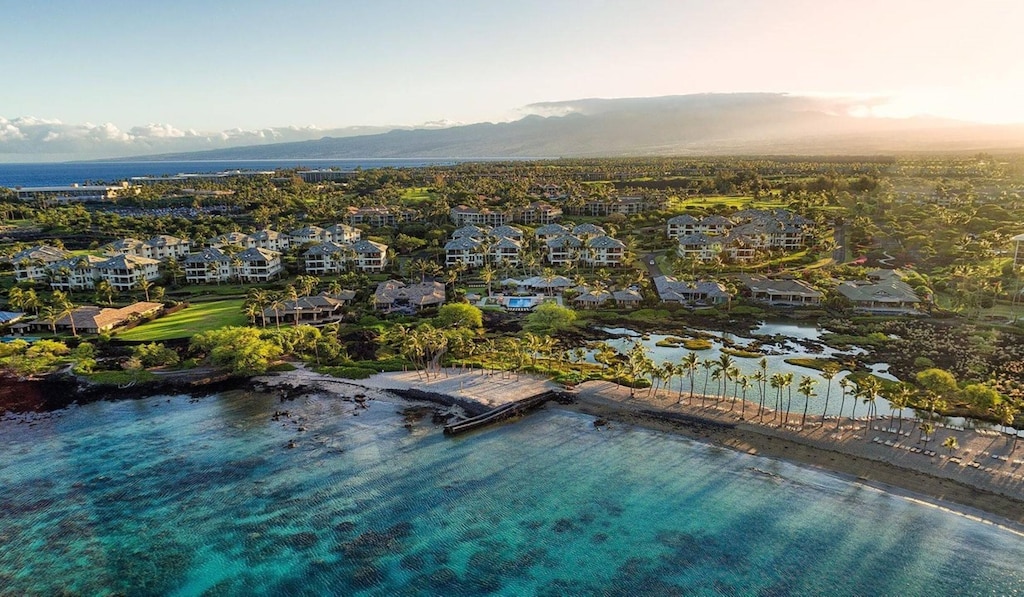 Make sure to check out the Costco vacation packages for the occasional sweet deal.
Perfect for…
Beach-bums: Are you looking to add in some rest and relaxation time during your vacation? Then the Waikoloa area is the best place to stay on the Big Island. Have a look at the white sandy beaches we recommend in this area.
Nature lovers: If you're looking to explore the tropical island nature, then also the Waikoloa is a great place to stay on the Big Island of Hawaii. You'll actually be pretty close to Waimea (Kamuela), the Polulu Valley and Waipio Valley so you'll have a diversity of landscapes at your fingertips.
Culture buffs: There are plenty of heritage sites on the Big Island where you can learn about the native Hawaiian culture. All of the historical parks are located on the island's leeward side, in the Kona districts and the South-Kohala district. You can see petroglyphs from an early Hawaiian settlement at the Kaloko-Honokohau National Historical Park, set foot on royal ground at the Puuhonua o Honaunau National Historical Park or see where Captain James Cook arrived on the island at the Kealakekua Bay State Historical Park.
Optional place to stay on Big Island Hawaii
Instead of visiting Hawaii Volcanoes National Park from Hilo, you could stay at rustic Volcano Village. Tucked away between the ferns, you'll find some quaint accommodation options. This enchanting cabin in the woods for one, with its hot tub and fire pit. Some of the dreamiest Airbnbs in Hawaii can be found on this part of the island too. Just check out these amazing options: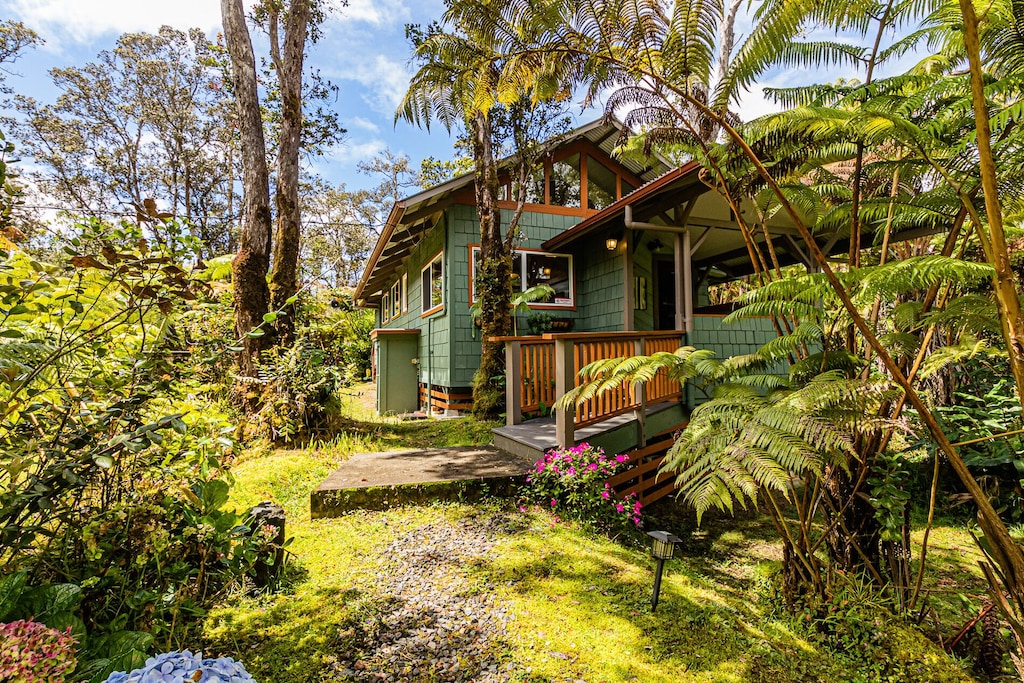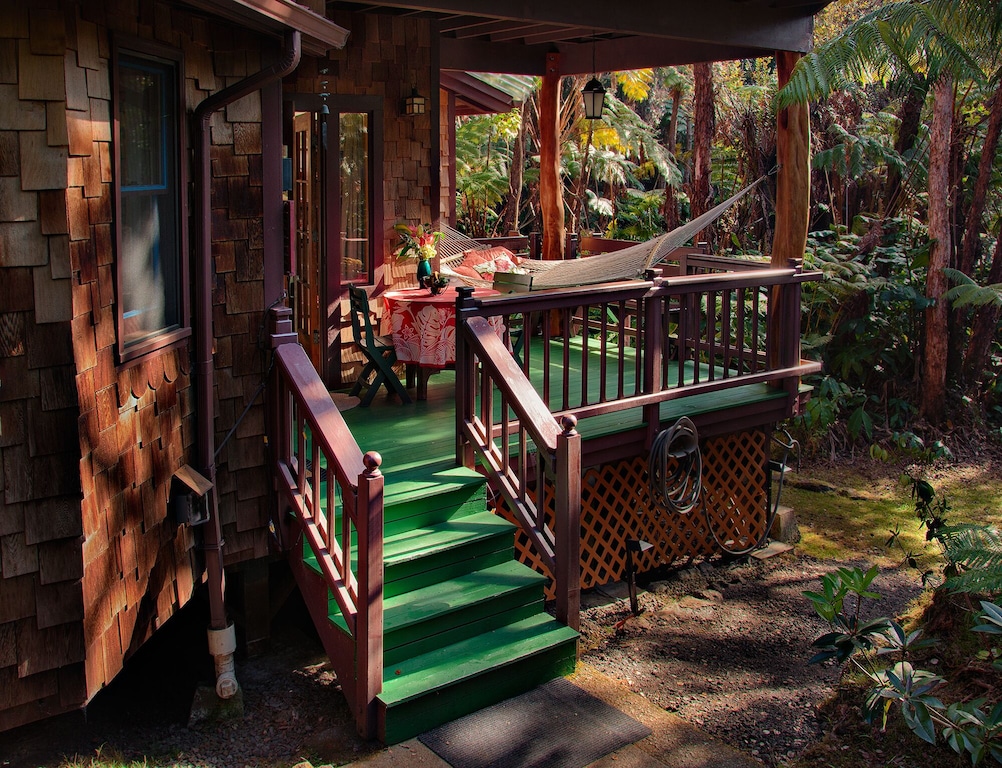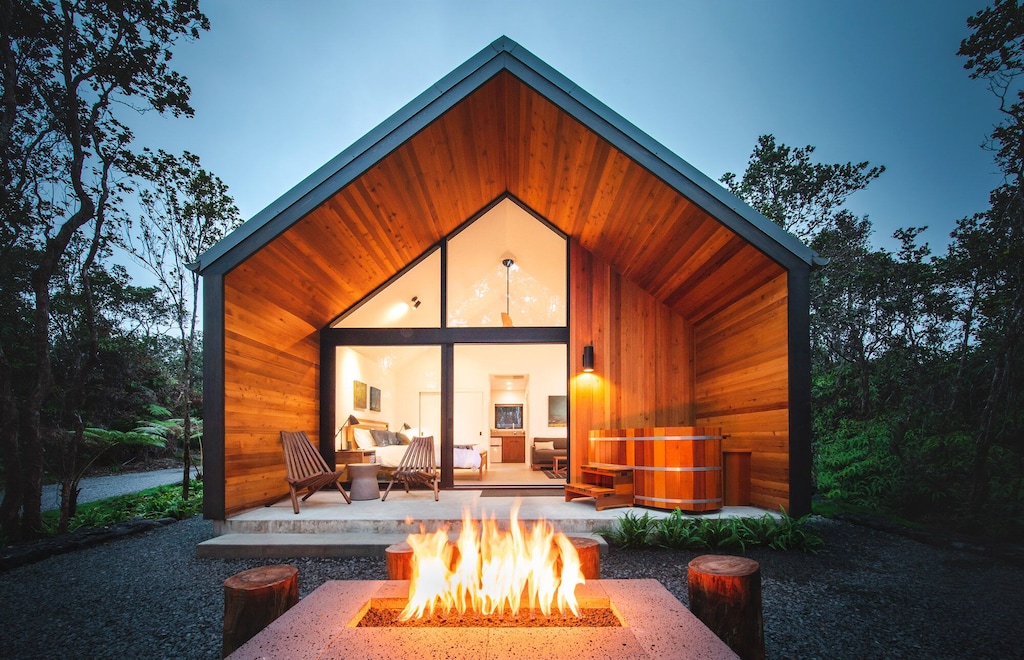 The perfect Big Island itinerary
Ideally, you'll want to spend one week on the island, dividing your time over the windward and leeward side. On our Big Island trip, we combined 3 nights in Hilo with 5 nights in Kailua-Kona. Looking back, an extra night in Hilo would have been very welcome. For the leeward side, Kailua-Kona didn't live up to our expectations and we lost too much of our time in traffic.
From our experience, we put together what we think is the ultimate itinerary for first time visitors to the Big Island:
So, ideally, you would arrive in one Big Island airport and depart from the other. We arrived in Hilo airport where we picked up our car and departed from Kona airport where we turned back our rental vehicle.
Getting around on the Big Island
Public transportation options on Hawaii main island are very limited so a rental car is a necessity. We used Discount Hawaii Car Rental to to book our car rental from Hilo airport with the option to return it at Kona airport. Driving on the Big Island is easy, as long as you stay on one of the few main roads.
We didn't drive Saddle Road, which runs through the heart of the island, but heard that it can be dangerous because of the vog (volcanic smog). It's also pitch dark at night. Under these circumstances, it is recommended to take the north or the south route.
To make things as easy as possible for you, we've collected the driving times to most points of interest from the main tourist resorts. You're welcome!
Your favorite place to stay in Big Island?
Planning a Big Island trip anytime soon? Now that you've read all possible angles on where to stay on Big Island Hawaii, we can't wait to find out which area(s) you'll choose when you'll travel to the island for the first time. Been there, done that? Then we want to know all about your favorite places to stay on the Big Island. The comment box is all yours.
…
Dreaming of planning a new vacation in these uncertain times? The AXA Assistance USA Platinum travel insurance includes a CFAR (Cancel for Any Reason) option which allows you to cancel your trip without any explanation, up to 2 days before departure. Conditions apply. Click here to learn more.
…
Pinning this post would be much appreciated!
…
As an Amazon Associate we earn from qualifying purchases. In addition, we have sprinkled other affiliate links throughout the site content as well. Clicking on such a hyperlink and/or making a purchase to the website it refers to, may result in a commission for CosmopoliClan at no additional cost to you. It allows us to dedicate enough personal time and energy to this blog. For more information, visit the Disclaimer page.
…