Once we decided on the third island we would visit island hopping Hawaii, in addition to Maui and Oahu, and we knew where to stay on the Big island, it was time to start planning the trip. This is the perfect Hawaiian island for families that love the outdoors and so our list of Big Island activities was pretty long. We felt pretty confident about the Kona coast but far less about the windward side. Not that there's a lack of things to do in Hilo and nearby, au contraire, but mainly because of the climate. Hilo weather is known to be very rainy – as in pouring rain – and we packed for this vacation accordingly. The elements could have ruined our plans but luck was on our side since the few showers we had occurred in the evening or early morning. Plus, the rainy climate resulted in such incredible natural abundance that we would have gladly put up with it.
And so the part of our trip we were most unsure about, actually turned to be the most epic and adventurous part of our Hawaiian adventure. Here's our selection of top things to do in Hilo.
…
Dreaming of planning a new vacation in these uncertain times? The AXA Assistance USA Platinum travel insurance includes a CFAR (Cancel for Any Reason) option which allows you to cancel your trip without any explanation, up to 2 days before departure. Conditions apply. Click here to learn more.
…
…
As an Amazon Associate we earn from qualifying purchases. In addition, we have sprinkled other affiliate links throughout the site content as well. Clicking on such a hyperlink and/or making a purchase to the website it refers to, may result in a commission for CosmopoliClan at no additional cost to you. It allows us to dedicate enough personal time and energy to this blog. For more information, visit the Disclaimer page.
…
For your convenience, we've created a map which includes the best Hilo activities, all of which are mentioned in this article. You'll find it at the bottom of this post.
Top things to do in Hilo
Visit Hilo's Pacific Tsunami Museum
There's actually only one Hilo attraction that's located in downtown Hilo and that's the Pacific Tsunami Museum. The small museum is housed in a former bank. It not only tells the story of the 1946 and 1960 tsunamis that hit the Big Island's windward coast but also informs visitors about the Tsunami Warning System that is now in place. You can even try it out yourself by creating your own miniature tsunami. Very hands-on and ideal for kids to learn about this natural phenomenon.
Admire Rainbow Falls
Rainbow Falls or Waiānuenue falls is where the Wailuku river plunges about 80 feet (or 24 m). It is surrounded by lush rainforest yet very accessible. The main viewpoint for the Rainbow falls is located just a few steps from the Wailuku River State Park parking lot. There's no entrance fee.
Rainbow falls got its name from the rainbows you can see in the morning, when the sun faces the waterfall and plays with the mist on the water. We were there around 8.30 am but, to our regret, didn't get to see the rainbows because of the clouds. There were no other visitors at that time and so we had Rainbow falls all to ourselves.
The legend says that ancient Hawaiian goddess of the moon, Hina, lives in the lava cave over which the waterfall cascades. A set of stairs is located on the left side so you can get closer to the Wailuku river and the upper viewing platform of Rainbow falls.
Have you heard about the travel quote "Our happiest moments as tourists always seem to come when we stumble upon one thing while in pursuit of something else"? Well, that's exactly what happened to us while we were exploring Rainbow Falls. About halfway up the staircase that connects the parking lot to the top of the waterfall, we noticed an unmarked path. It leads to the most impressive banyan tree we've come across during our Hawaiian adventure. Even more spectacular than the Lahaina banyan tree.
Enjoy a picnic at Liliuokalani Gardens
Located on Banyan Drive, along the bay in Hilo town, you'll find the beautiful Liliuokalani Gardens. It's the largest of its size outside Japan and features pagodas, fish ponds and even a teahouse. The park was a gift from Queen Lili'uokalani to honour the Japanese immigrants on Big Island. These gardens aren't mentioned in the mainstream Hawaii travel guide, we just happened to discover them while exploring the direct area around our The Grand Naniloa Hotel Hilo – a DoubleTree by Hilton.
Stroll to Coconut Island
Located in the heart of Hilo Bay is a tiny island called Mokuola, mostly referred to as Coconut Island. Due to the murky waters, this is not the best place to go snorkeling but it does make for an epic picnic spot. And where to pack that picnic? Check out the next item in this list of things to do in Hilo and find out where to go shopping in Hilo.
Shop at the Hilo Farmers Market
Taste some of Hawaii's tropical produce at the Hilo Farmers Market in Downtown Hilo. You'll find all kinds of delicious fruits such as mango, pineapple, strawberry papaya and rambuttan but also veggies, jams, coconut treats, potted plants and local crafts.
The full-fledged market, with as much as 200 vendors, is open year-round on Wednesdays and Saturdays, on other days there's a more limited offer.
Swim with turtles at Carlsmith beach park (a.k.a. Four Miles)
The best Big Island beaches as well as all main tourist resorts are located on the other side of the island. The windward side doesn't really have sandy beaches but rather rocky lavapools. As a result, most tourists don't consider going to the beach near Hilo. A local lady, working at the Hilo Hawaii botanical gardens, tipped us that Carlsmith beach park is known to often welcome turtles (honu in Hawaiian language). The beach park is mostly frequently by locals and not very known among tourists. Parking is limited. During weekends and holidays, there's a lifeguard on duty who, in our experience, is kind enough to point out where the turtles are swimming.
The water is only knee-high in the areas closest to shore but might be a bit deeper elsewhere. The bottom is rocky so water shoes are recommended. The shades of blue in Carlsmith bay are gorgeous. It's a great place for snorkeling too.
So, if swimming with turtles is on your bucket list, you now know where to travel next. It sure counts as one of the most exciting Hilo activities. But keep in mind that you can't touch the honu. That doesn't mean that they can't touch you, though. We feel so lucky to have been so close to these amazing animals.
Don't forget that only reef-safe sunscreen is allowed in Hawaii: Raw Elements, Thinksport SPF 50+ Mineral Sunscreen and Kokua Sun Care are all excellent reef-safe choices.
Explore the Kaumana Caves
If you're up for an adventure, then this Hilo activity might be right up your alley. The Kaumana caves are actually a maze lava tubes, created after an eruption of Mauna Loa in the late 19th century. You can explore a part of the lava tube for free, the other part is located on private property. You can access Kamauna caves via a steep metal staircase. Inside you'll find yourself in a pitch-black environment with slippery rocks on an uneven soil, water dripping from the walls and tree roots that enter from above. Don't expect signs, walkways or safety lights, this is as authentic as it gets.
Take the necessary precautions by wearing sturdy shoes and bringing your own flashlight and headlamp. Also, make sure that at least someone knows about your visit, just in case.
Take the Pepe'eko scenic drive to the Hamakua Coast
This 4-mile scenic drive is nothing short of spectacular. The old Mamalahoa highway hugs the rugged coastline at Onomea Bay, resulting in a series of out-of-this-world views. There are several curves and one-lane bridges along this stretch of road, so drive carefully and don't get spooked by the occasional mongoose crossing the road.
The What's Shakin' food shack makes for an awesome resting spot thanks to the gorgeous garden.
Travel deeper… with the Lonely Planet Hawaii travel guides. Click here to discover them.
Visit the Hilo Botanical Gardens
One of the most spectacular Hilo attractions can be found in Onomea Bay as well. We're fans of botanical gardens and therefore the Hawaii Tropical Botanical Gardens was on top of our list of things to do in Hilo. We arrived onsite around opening time, well ahead of the mosquitos. A meandering trail led us to the nature preserve, down in the valley.
The more than 2000 species of tropical plants are not only native-Hawaiian but have been gathered from jungles all over the world. No matter their origin, the plants thrive here because of the fertile volcanic soil and the privileged location, protected from the trade winds. Fun fact about Hawaii: The Big Island is also known as the Orchid Isle. Head to the old water well and you'll see why.
Tickets (and repellant) can be purchased in the shop for $20 per adult and $5 per child. We forgot to bring our mosquito repellant but luckily, even though our arms and legs weren't covered, we didn't see one mosquito. The Hilo Botanical Gardens are open daily from 9 am, the latest admission is at 4 pm. A visit takes about 2 hours.
Admire Akaka falls
We dreaded the pouring rain the region is known for but on the other hand, it's what gives this side of the Big Island its appeal. After all, there wouldn't be any Hilo waterfalls without the rain.
We first visited Rainbow falls near downtown Hilo and then continued our way to Akaka Falls State Park along the Hamakua coast. I would recommend you to plan your visit in the same order, because Akaka falls is more impressive than Rainbow falls. It's also a quite a bit busier. The Akaka falls trail may be the one of the shortest Big Island hike but it's just amazing. By the time we arrived the – rather small – parking lot was full but there was plenty of space to park on the side of the road. The entrance fee is either $1 per person or $5 per car.
The Akaka falls hike is a 0.4-mile loop trail through tropical rainforest. The trail is well paved and does include several sets of stairs. You will first pass a small Kahūnā falls lookout before hearing the roaring Akaka falls cascading 442 feet (135 m) into the pool. It's a spectacular sight and one of the highlights of our trip.
Get some freshly sliced coconut from a local food stall
We missed fresh fruit stands in Maui. Fruit bowls weren't even mentioned on the resort's lunch menu, which was so disappointing (we're just not into burgers and grilled cheese). Only some Road to Hana stops offered freshly sliced coconut. You can imagine our joy when we found this fruit stand on the Big Island. This is what the Hilo area is all about and why we love it there so much: the authenticity. Would you resist a stand like this? You can find it on your way to Akaka falls.
Go snorkeling at Richardson Ocean Park
The windward side of the Big Island Hilo area is not ideal for snorkeling but the sheltered bay at Richardson Beach Park is an exception. The warm ocean water mixes with cooler freshwater, resulting in a reef that's teeming with fish. There's a small stretch of black sand but the park mostly consists of lava rock. It's such a great place to take the kids thanks to the calm waters, the interesting tide pools and the presence of a lifeguard.
Go see the lava flows
One of the most thrilling Hilo experiences is seeing the lava flows. There are two equally exciting ways to watch this epic phenomenon: boat or helicopter. Do note that lava flows are highly unpredictable so we'd advise against booking a tour too far ahead. There's only one boat tour we know of that's allowed to get close to the lava flows and that's this one. A helicopter tour that includes flying over the glowing lava flow can be found here.
See the sunrise at Laupahoehoe Point
Laupahoehoe Point Beach Park is not your classic beach. It's wild and untamed with waves crashing against the jagged lava rocks. If you're an early riser looking to see a magical sunrise, then this is where you want to be. The palm-fringed park is equipped with picnic tables for your convenience.
Best things to do near Hilo, Hawaii
Day trip to Hawaii Volcanoes National Park
One of the main reasons we considered Big Island as the third island on our list, was Volcanoes National Park. This magnificent Biosphere Reserve and World Heritage Site is home to two active volcanoes: the Mauna Loa, world's largest volcano, and the infamous Kilauea, which erupted in the spring of 2018. We were lucky enough to visit just 2 weeks before the eruption. What an adventure! We hiked the Kilauea Iki Trail, visited the Thurston Lava Tube and admired the Halema'uma'u crater.
Feel the heat at Pohoiki black sand beach
One of the newest black sand beaches on Big Island, formed after the 2018 Kilauea eruption, is Pohoiki black sand beach in Isaac Hale State Park aka Pohoiki. When nature alters landscapes, the new risks can be an unknown factor. Since warning signs are not yet in place, keep your guard up for strong ocean currents and undertow.
Curious about the other colored beaches that intrigue visitors to the Big Island? Then check out our articles on the green sand beach in Hawaii and the best beaches on Big Island.
Day trip to Waipi'o Valley
On the windward side of the northern Hamakua Coast, in the Kohala mountains, you'll find seven verdant valleys. Waipi'o Valley, once the home of King Kamehameha I and therefore also known as the Valley of the Kings, is the southernmost one. The Waipi'o stream winds through the valley before it enters the ocean at the black sand beach.
The view fom the Waipi'o Valley Lookout is out of this world and this alone is worth the drive. If you're looking for some adventure then you could explore the valley. Getting there involves a very steep descent for about a mile. We would advise against driving yourself, unless you're an experienced 4WD driver and the car rental agency has no objection.
You could hike your way down to the black sand beach or try to spot the majestic Hi'ilawa waterfall, plunging down 1,450 feet (442 m) in the back of the valley, is said to be amazing. Unless you want to risk trespassing on private land, you'll only be able to catch a glimpse of this beautiful Hawaiian waterfall. Do note that the river feeding the waterfall is dammed which can make it (almost) dry. So, it's best to inform about the circumstances before booking a tour.
Some tips:
This is the one waterfall in this article that's rather difficult to reach. If you're not up for the steep descent into and climb out of the valley, consider booking this small group Waipio Valley and waterfalls adventure tour.
Your shoes will get muddy and your clothes wet (if you decide to cross the stream). Make sure to wear water resistant hiking shoes from a trusted brand such as Merrell or Keen. Also, pack an extra pair of clothes and shoes to change when you return to the car.
Pack a GoPro with the necessary GoPro travel accessories and some spare batteries.
Go stargazing at the Maunakea
The Maunakea volcano is a place where you're encouraged to have your head in the clouds. There are two platforms that each offer a separate experience:
Stargazing at the Onizuka Center VIS (altitude of 9,200 ft or 2,800 m)
The Onizuka Center for International Astronomy Visitor Information Station is the ultimate stargazing spot. It hosts the world's largest astronomical observatory and offers optimal visibility. The parking does fill up quickly and once full, arriving cars will be sent away.
Our tour picks would be the Mauna Kea summit and stars small group adventure tour by Hawaii Forest and Trail and the Maunakea Stellar Explorer from Hilo or from Kona by Kapohokine Adventures.
Watching the sunset at the summit (altitude of 13,796 ft or 4,205 m)
Even more telescopes can be found at the Mauna Kea summit, one of the ultimate places to see a Hawaiian sunset. The summit closes right after sunset. But getting there is a challenge because of the high altitude. Health issues can occur, especially when you don't take the time to get acclimatized to the changing conditions. A 30 to 45 minute stop at the VIS can do wonders to eliminate most of these health risks (except for pregnant women, children and persons with respiratory or heart conditions). Then there's the matter of getting there. Driving up there yourself is only recommended if you're an experienced 4WD driver with a car that is made and equipped for these steep gravel conditions (4WD is required).
Hilo things to do on the map
For your convenience, we've created this map which includes our favorite Hilo activities as listed above.
Where to stay: Hilo hotels and vacation rentals
When deciding on where to stay on the Big Island of Hawaii, make sure to spend at least a part of your vacation in the Hilo area. We stayed at The Grand Naniloa Hotel Hilo – a DoubleTree by Hilton where we got to enjoy these gorgeous scenic views from our hotel bed. But this part of Hawaii Island is also home to some of the dreamiest Airbnbs in Hawaii.
Since we're determined to return, we've put together a wish list of places to stay in the future and we'd love to share it with you: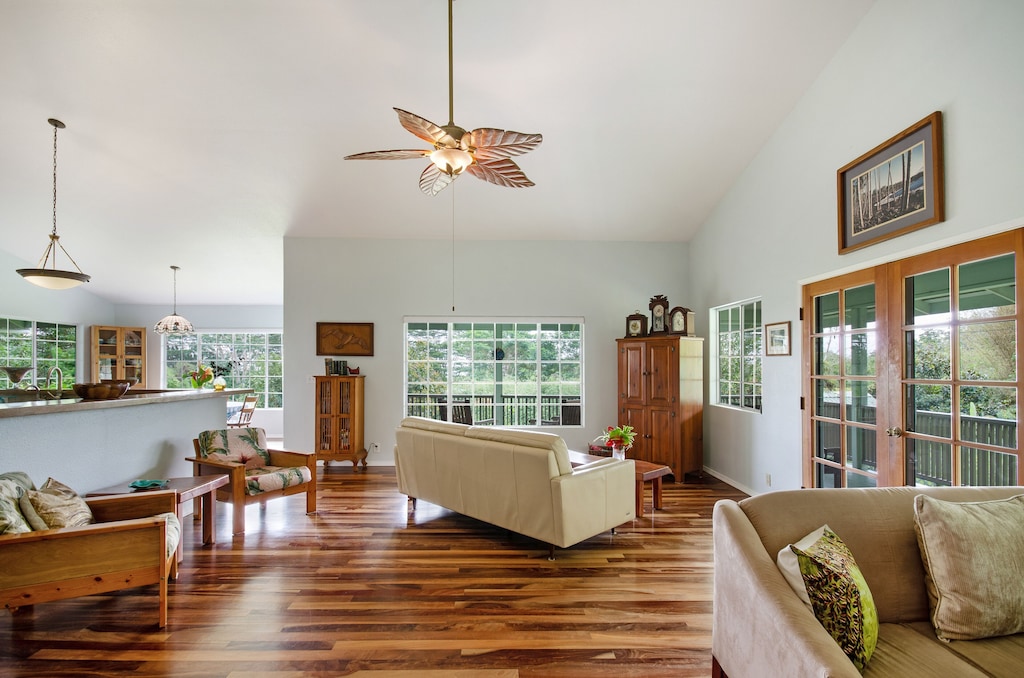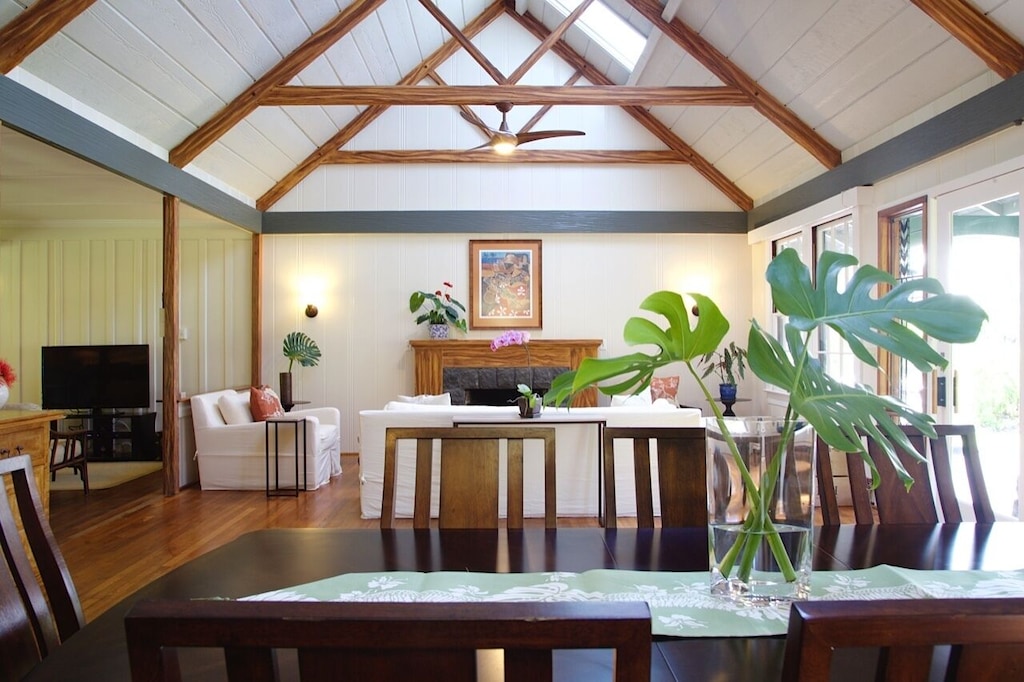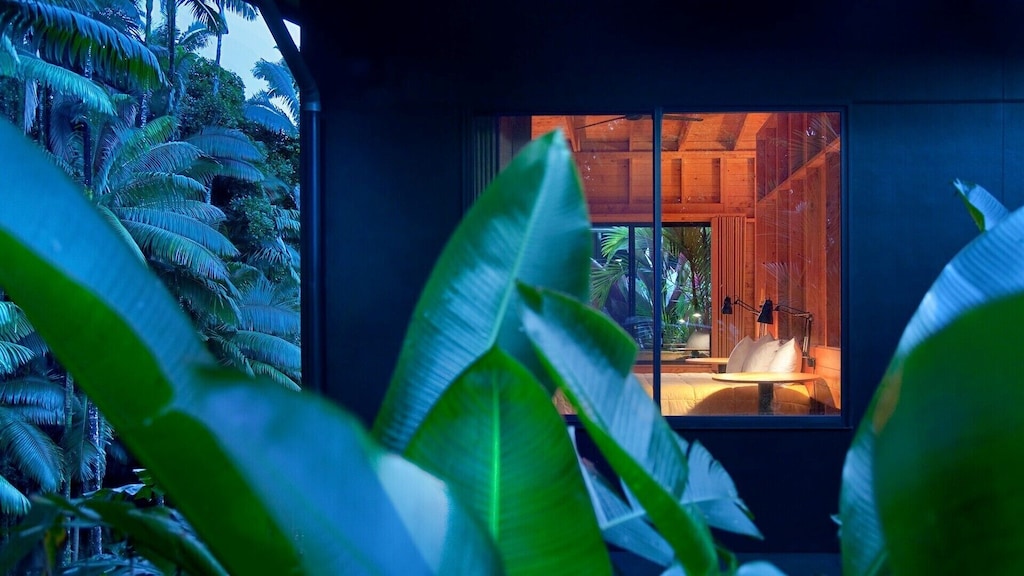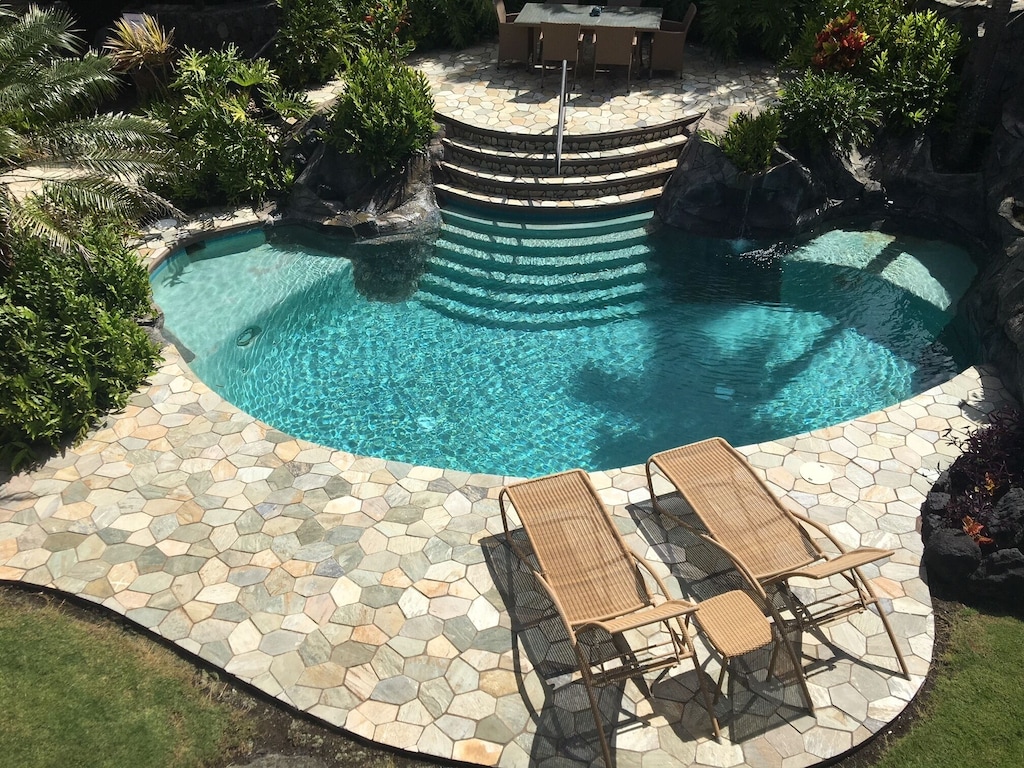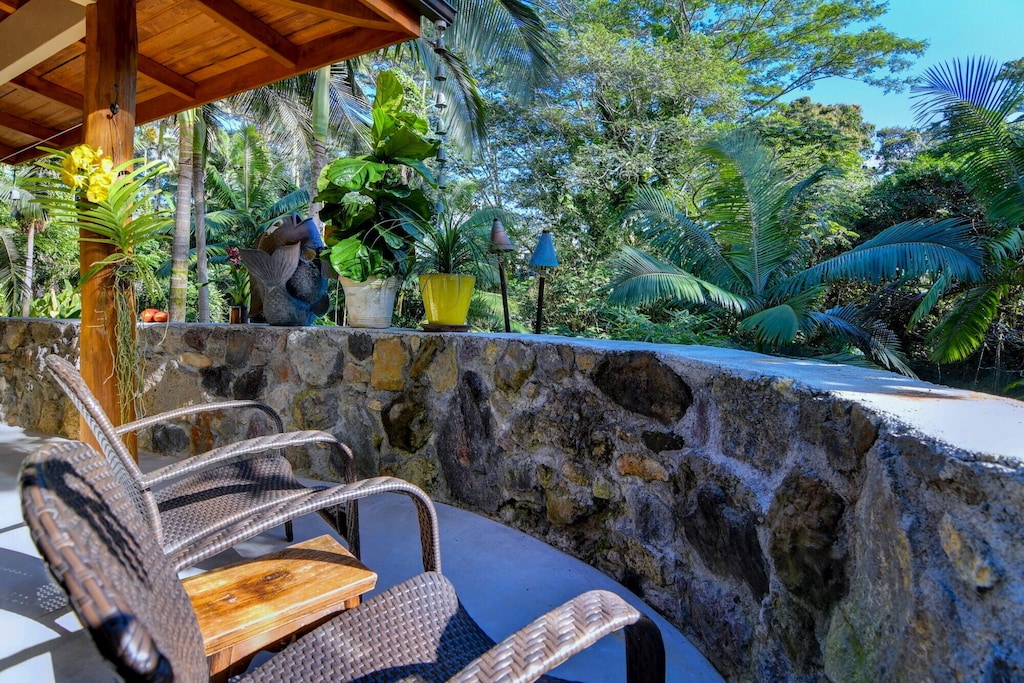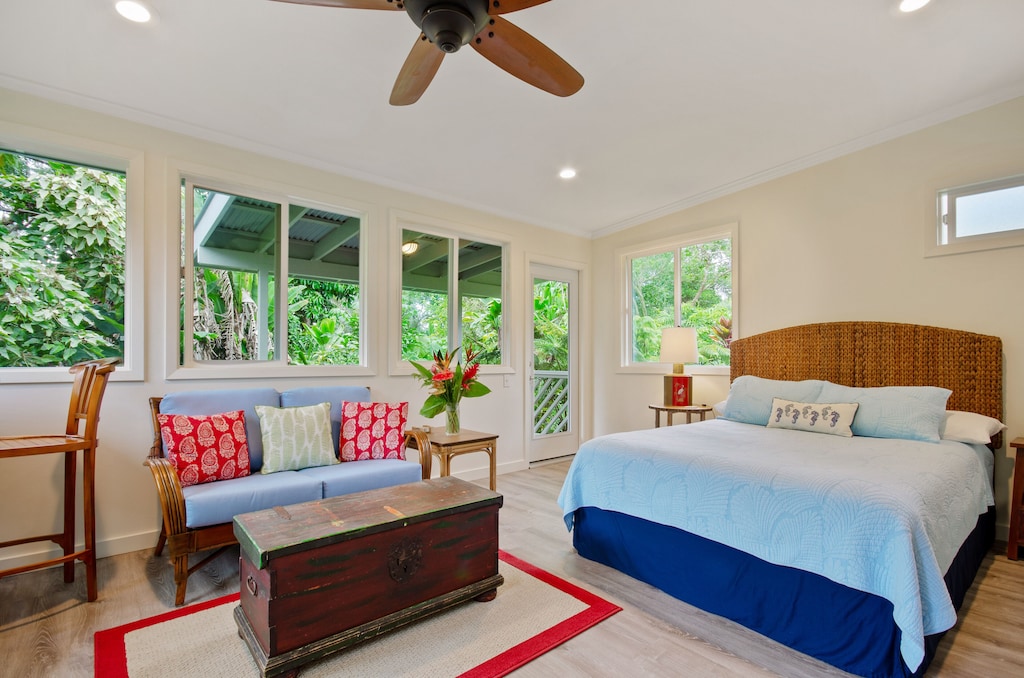 Which of these Hilo sights is your favorite?
With so many exciting things to do in Hilo and beyond, it's no wonder why this area has conquered our heart. The Big Island was the absolute highlight of our Hawaiian trip. To us, this is the Real Hawaii: untamed, lush and pure. So, if you're still doubting which Hawaiian island to visit on your Hawaii island hopping adventure, then take it from us: Put the Big Island, and especially the Hilo area, on top of your list. You won't regret it for a second.
…
Dreaming of planning a new vacation in these uncertain times? The AXA Assistance USA Platinum travel insurance includes a CFAR (Cancel for Any Reason) option which allows you to cancel your trip without any explanation, up to 2 days before departure. Conditions apply. Click here to learn more.
…
Pinning this post would be much appreciated!
…
As an Amazon Associate we earn from qualifying purchases. In addition, we have sprinkled other affiliate links throughout the site content as well. Clicking on such a hyperlink and/or making a purchase to the website it refers to, may result in a commission for CosmopoliClan at no additional cost to you. It allows us to dedicate enough personal time and energy to this blog. For more information, visit the Disclaimer page.
…