Maui is the most popular Hawaii island for families and a popular resort destination. Swaying palms, golden beaches and all other ingredients for a carefree holiday. We couldn't think of a better place to start our Hawaii island hopping adventure and recover from our jetlag. But did you know there are plenty of things to do in Maui with kids other than lounging by the pool? Whether you're looking for an action-packed trip or a more relaxing break, you're guaranteed to have an unforgettable Maui family vacation. And we made it our personal mission to help you plan your Hawaii trip.
Before we dive into the ultimate list of kids activities in Maui, we want to point out that there's a map at the end of the post which will help you plan your time on the island. You'll notice that many of the best Maui family activities can be combined since they aren't too far apart. For your convenience, we also listed our favorite family-friendly Maui resorts and vacation rentals. Now, without further ado, here's the ultimate list of things to do in Maui for kids.
…
Affiliate links are sprinkled throughout the site content. Clicking on such a hyperlink and booking on the accommodation platform it refers to, may result in a commission for CosmopoliClan at no additional cost to you. As Amazon Associates, we also earn from qualifying purchases. For more information, visit the Disclaimer page.
…
Fun things to do in Maui with kids
Hit the beach
We all know how sensitive kids can be when it comes to a change in rhythm and jet lag, right? Therefore we'd recommend not to keep the program light these first few days, allowing them the time to recover from the journey. No better place to do so than at the beach. Look for a beach that offers shade, is equipped with restrooms (or close enough to your Maui accommodation), has a gentle surf and a lifeguard on duty. Here are some of the most family-friendly beaches on Maui:
Baby beach at Baldwin Beach Park near Paia has a reef that shelters the beach from waves and currents. Lifeguard tower present.
Baby beach in Lahaina, which has a similar protecting reef and shallow waters.
Kamaole (or Kam') beaches I, II and III in Kihei. Lifeguard tower present.
Sugar beach (Kealia beach) in Kihei which offers plenty of shade.
Napili beach, with its white sand and clear water, just north of the Napili Kai Beach Resort.
Ka'anapali beach, where most of the West Maui resorts are located has the most gorgeous golden sand. On windy days, the waves can be a bit strong for young kids but it's a great beach for somewhat older kids. Our girls loved it for boogie-boarding (and so did I). Time to whip out your beach vacation packing list.
Hop on the Tropical Express Tram Tour Maui Tropical Plantation
Maui Tropical Plantation sits in the lush Waikapu Valley and is a great place to spend an hour or two. Indulge in the freshest treats at the Farms Stand or in restaurant The Mill. Oh, and let's not forget the delicious ice-cream and mouth-watering farm stand. Our girls loved exploring the grounds and spot flowers and fruits. Pineapple, mango, papaya, macadamia nut, starfruit and avocado are just some of the deliciousness you can find on the plantation (depending on the season). You could take the Tropical Express Tram Tour takes for a 45-minute tour around the plantation or go for the self-guided tour. Young daredevils will certainly appreciate the zip-lining experience (for ages 5 and up).
Note: The Maui Tropical Plantation is gradually reopening after a period of inactivity due to the COVID-19 restrictions.
Explore the underwater world
Make your Maui family vacation extra memorable for the kids by teaching them how to snorkel. It's an experience they'll never forget. "There are no seven wonders of the world in the eyes of a child. There are seven million." is one of our favorite family travel quotes and one that certainly applies to a child's first snorkeling adventure.
There are plenty of family-friendly snorkeling spots on the island, making Maui an excellent choice for first-time snorkelers. We saw some pretty colorful fish along the rocks in the shallow waters of several bays.
If your resort is located near Ka'anapali, then you could check out Black Rock beach, Napili beach and Kapalua beach. If you're staying near Kihei, then Coral Gardens might be your best bet to admire Maui's underwater world.
Once the kids get the hang of it, you could consider joining an organized tour to the State Marine Life & Bird Conservation District at the Molokini Crater. This crescent-shaped volcanic crater is located off-shore and can be reached by boat in about 15 minutes. Several tours go there but this is the one we'd pick.
Don't forget that Hawaii only allows reef-safe sunscreen and that non-reef-safe sunscreen is banned on the islands: Raw Elements, Thinksport SPF 50+ Mineral Sunscreen and Kokua Sun Care are all excellent reef-safe choices for adults. For kids, we love Earth Mama Uber-Sensitive Mineral Lotion SPF 40, Badger Baby Sunscreen with Zinc Oxide SPF 30 and Sun Bum Mineral Lotion SPF 50.
Visit the Maui Ocean Center
When the kids are all excited about the underwater world they experienced while snorkeling, it's time to learn about the other wildlife that calls the deep blue home. And yes, the order of activities in this article matters. Why? Because once your little ones meet the sharks in the Maui Ocean Center's shark tank, chances are that they won't be in the mood to go snorkeling the next day.
Did you know that the Maui Ocean Center's Marine Institute allows you to adopt a honu and then follow it on an interactive map? It's one of the most awesome and out-of-the-box Hawaii gifts for a friend or family member who really cares about environment.
Explore 'Iao Valley
It's time to get a bit more active. If you're looking for a dramatic change of scenery that requires very little effort, then this place should be on your list: 'Iao valley State Monument. The famous Kuka'emoku or 'Iao Needle rises 1200 ft from the valley floor (2250 ft from sea level). This breathtakingly beautiful and sacred valley is the result of millennia of erosion by streams and waterfalls.
The scenic viewpoint is within easy reach from the parking lot, making it suited for all ages. You'll first find a small botanical garden with plants brought to Hawaii by the early Polynesians and cultivated here long ago by the Hawaiians. There's also a small pool below the bridge where local daredevils try to catch your attention. Keep following the steep paved path and climb the 133 steps to reach the observation deck.
Go on a treasure hunt
The Maui Treasure Hunt will have you swim in a lagoon, cross a ditch and really explore what Maui's all about: outdoor family adventures.
Take your junior ranger to Haleakala National Park
The Haleakala is Maui's main, dormant, volcano. It makes up over 75% of the Valley Isle. The many epic things to do in Haleakala National Park make it paradise for big and little adventurers alike.
Watching the sunrise at the summit, with an elevation of 10,023 feet (3,055 m) is one of the most popular things to do on Maui. This experience requires advance reservations via this link. But sunrise also means getting out of bed very early to get from your resort to the summit. A more family-friendly option is to watch the sunset at the Haleakala summit. There's no advance booking required so you can adapt your plans and pick the day when the kids are most relaxed. Just make sure that the little ones are comfortable enough, because it's cold up there. You can make it extra cozy by bringing plenty of blankets, cuddles… It's one of the most epic things to do in Maui with kids if you play your cards right.
If you're traveling with kids of primary school age, then you can arrive early and pick up a Junior Ranger booklet at the Haleakala National Park visitor center. When they complete several educational activities, they'll be sworn in and rewarded with a badge.
Hug the banyan tree at Lahaina Court
In the heart of the historical Lahaina, a magical sight awaits: the Maui banyan tree, the largest of its kind in the United States. This mesmerizing tree, which was planted in 1873, is over 60 feet high (about 18 m), its crown is 225 feet wide (about 70 m). It looks as if it's more than one tree but the aerial roots actually formed 16 new trunks that act as a support for the ever-growing tree. This leads to the tree not only growing vertically but just as much horizontally. Isn't it incredible that what you see on this picture is actually just a small part of the banyan tree? Hugging this magnificent tree is one of the best things to do in Maui with kids.
Take a stroll down the streets of Lahaina, once the capital of the Hawaiian Kingdom. The Lahaina Historic trail is a self-guided walk along 62 historic Lahaina sites which takes about 1 hour to complete. Just head to the Lahaina Visitor Center in the Old Lahaina Courthouse, right next to the banyan tree, to find out more.
Chase waterfalls at Twin Falls
Twin Falls is one of the first Road to Hana stops and thus one of the most doable ones for families with (young) kids. We only made a quick stop just to catch a glimpse of the lower falls since it was pouring rain that day. While our personal experience with the Road to Hana was far from idyllic to say the least, you might be better off. If you happen to have the weather on your side, then you could try the 1.2-mile family-friendly Twin Falls hike. It'll take you to the surrounding Ho'olawa Valley and up to the upper Caveman Falls. Our research indicates that it's not very well sign-posted but we find the explanation on this website pretty thorough. Otherwise, we'd suggest taking this tour by Hike Maui.
The area is sensitive to flash floods so check the latest conditions before taking the trip. Also, parking is limited. Especially in the morning, when the Road to Hana day trippers start their adventure, it is packed. So you might be better off planning this Maui hike around noon or early afternoon.
Smell the hibiscus at the Garden of Eden Arboretum
Driving the Road to Hana with kids might be a bit too ambitious. It's a long road trip with dozens of hairpins and, especially for younger kids, it's not the most digestible experience (if you get my point). But why push it if you could go Halfway to Hana, exploring one or two stops beyond Twin Falls? The Garden of Eden Arboretum has an abundance of flowers, rainbow eucalyptus trees and lush scenery. The gorgeous ocean views are an added bonus.
Swim with turtles in Turtle Town
One of the most unforgettable things to do in Maui with kids, is swimming with turtles. There's a place called Turtle Town on the island, at Maluaka beach. It's somewhat hidden yet very popular among locals. Most visitors take an expensive Turtle Town boat excursion but that's actually a waste of money since you can easily get the same experience from the beach. You can either do so on your own or join this snorkeling tour.
Alternatively, you could book a private kayak trip or a small-group kayak or SUP tour. Turtles are attracted to these shallow waters thanks to a mini ecosystem that has formed here in the lava rocks. Enjoy the experience but don't touch the turtles.
Explore the Kapalua Coastal Trail
Very different from the lush, green scenery of the previous Maui family activity, is this accessible coastal hike. The Kapalua Coastal Trail will lead you all from Kapalua bay to DT Fleming beach, a distance of just under 2 miles (about 3,5 km) and mostly flat. The tide pools make it a great activity when you're visiting Maui with toddlers. Plan your hike in the early morning or late afternoon to avoid the heat.
Visit the fragrant Ali'i Kula Lavender Farm
When in 2001 Ali'i Chang received lavender from a friend, she used it to create the 13.5-acre Kula Lavender Farm in upcountry Maui. Wander through the 55 000 lavender plants during a guided walking tour, opt for the cart tour, the picnic lunch or the treasure hunt. This is definitely the most fragrant of things to do with kids in Maui.
Take a lei-making class
Lei is the Hawaiian word for the typical flower wreath that characterizes Hawaiian hospitality. If you travel with two little girls, like we do, there's no escape: lei-making will be one of your things to do in Maui with kids. Most resorts offer the possibility to participate in a lei-making class, sometimes for a small fee. Since the oil on the skin affects the flowers, a fresh flower lei is only good for one-time use. Keep it in the fridge during the day and wear it with pride at night. Did you know there's an actual lei etiquette? Check it out in our article on the most surprising facts about Hawaii.
Go on a submarine adventure
Explore the underwater world with the Atlantis Submarine which dives about 100 feet in the ocean. A short boat ride takes you to the submarine which can seat 48 people.
Have a family picnic
Maui family vacations are expensive. While it's hard to cut back on accommodation and car rental costs, you could switch out one of those pricey resort dinners for a family picnic. Buy your favorite foods at a farmers' market or at Kula Farms in upcountry Maui and choose a gorgeous spot to watch the sun go down. Your kids will most likely thank you too, sitting still in a restaurant is usually not their idea of a vacation anyway.
Go wild at the Maui Golf & Sports Park
Family fun guaranteed at the Maui Golf & Sports Park, conveniently located between Lahaina and Wailea. Your little ones will love the bumper boats, water guns, scenic miniature golf, trampoline park and climbing wall. Ages 4 and up.
Take a surf lesson
There's no cooler place for a first surf lesson than Hawaii. West Maui is known to offer excellent conditions for beginners with quiet waters. Still, for children that aren't strong swimmers like our girls, there's alway the boogie board. Whatever your style, board fun guaranteed in Maui for kids.
Spot dolphins and whales
North Pacific Humpback whales migrate to the safe and warm ocean waters of Maui yearly from November/December to May. A whale-watching cruise will give you a chance to see these friendly giants up close. Several large pods of spinner dolphins call these same waters home too so you might end up getting quite the show.
The whale-watch sail standard tour or whale-watch sail deluxe tour with the Pacific Whale Foundation include the company of a marine biologist.
Conquer the ocean
The list of family-friendly water-sports Maui is endless: You could go SUP-ing, canoeing, kayaking… And little girls will be thrilled to hear that even Mermaid adventures await in Maui.
Participate in a free cultural workshop
You'll find many free family-friendly activities on Maui, like the ones organized at Whalers Village. Leaf weaving, lei making, hula dancing and watching a movie under the stars, you'll easily find some fun things to do on Maui with kids.
Play hide and seek in the Makawao Forest Reserve
This forest reserve is the perfect place to cool down on a hot summer day. Your kids will love exploring the ramps, trees and pathways at Makawao. It's a nice change from the beaches, showing a completely different side of Maui.
Go on a Pineapple Tour
The Maui Gold Plantation is located in upcountry Maui. They offer tours that explain how the sweet Maui pineapples are planted and harvested. At the end of the tour, savour a machete-cut pineapple straight from the field.
Have a shave' ice
Shave' ice has somehow become part of a Hawaiian family vacation. Ululani's Shaved Ice in Lahaina is an institution on the island and they even have matcha flavor, which I love!
Milk a goat at the Surfing Goat Dairy
Do mention to the kids that the animals don't actually surf but they're pretty cool nonetheless. The 42-acre Surfing Goat Dairy is located on the slopes of the Haleakala volcano. While you enjoy tasting the dairy products, the kids can interact with the goats. You don't need to make reservations, just stop in and join one of the kid-friendly tours.
Go for a ride on the Sugar Cane Train
This steam engine used to carry sugar from the fields to Lahaina Harbor. Nowadays, riding the Sugar Cane Train's open-air coaches from Ka'anapali to Lahaina is one of the most entertaining things to do in Maui with kids. Unfortunately, for now, this Maui family attraction only operates during the Holiday seasons. Keep an eye on their website, though, because we heard that the train would be running more regularly in the future.
Dance the night away at a Maui luau
Attending a Maui luau is one of the most memorable things to do in Maui with kids. The tropical setting, the exotic music and the exquisite food all contribute to the magical atmosphere. The Wailele Polynesian Lu'au in the Westin Maui Resort & Spa is one of the most celebrated ones on the island thanks to the spectacular fire knife dancers. What a great experience to share as a family and the perfect ending for your Maui day trip.
That being said, our kids were 8 and 6 at the time (the youngest was celebrating her birthday that day). I can imagine that a luau might take too long to keep toddlers engaged. We've heard that the Old Lahaina Luau in Lahaina might be a better option with young kids. There are onsite craft demos, cushion seating and the pig that's being unearthed. We haven't experienced this luau ourselves but it has a reputation of being the best on the island.
Enjoy the scenery while horse-back riding
Along the northern shore, you'll find the Ironwood Ranch, which offers eco-historical horseback tours to small groups. Explore Maui's abundant natural highlights from the back of a horse. Ages 7 and up.
Closer to the Wailea resorts, overlooking the Ahihi Kinau Natural Area Reserve, there's Makena Stables. Unfortunately their tours are only suited for teens and adults.
Go stargazing
The Hawaiian skies are perfect for stargazing. The Tour of the Stars at the Hyatt Regency Maui Resort and Spa hosts a nightly Tour of the Stars at 8 pm and 9 pm. Is your family ready to discover some unique constellations from the hotel's rooftop telescopes? Reservations are required.
Take the ferry to Lanai
Map of things to do in Maui with kids
This map shows all family activities in Maui mentioned in this article. Feel free to build on it when you're planning your family trip.
Where to stay in Maui with kids
Maui's climate, like that of the other Hawaiian islands, is characterised by the tradewinds. There's a windward side, which receives the most rain and wind, and a leeward which is usually sunnier and drier. West Maui (Lahaina and Ka'anapali) and South Maui (Kihei and Wailea) tend to be the sunniest places on the island. That's also where all Maui family resorts are located. We've dedicated an entire article on the best places to stay in Maui to help you pick your favorite resort. Here are some suggestions:
Family-friendly Maui hotels
Luxury: The Grand Wailea Resort & Spa, a Waldorf Astoria Resort, with its beachfront location and amazing pool complete with waterslides, a lazy river and a swinging rope. An alternative is the Four Seasons Resort Maui, which is pricey but smaller in size, yet offering the same child-friendly amenities.
The Fairmont Kea Lani is great for the littlest ones thanks to the knee-high kids' pool.
Mid-range: The Westin Maui Resort & Spa with beachfront access, a fabulous pool with waterslides, resident flamingos and koi's to feed. It's located at Kaanapali beach, known for its perfect boogie boarding conditions, next to Whalers Village, where you can find plenty of shops and restaurants. This is where we stayed and the kids loved it!
Affordable: Right next door you'll find the Sheraton Maui Resort & Spa with its lagoon pool, lazy river and, again, beachfront access. This Maui resort is located at Black rock, known for its perfect snorkeling conditions, and next to Whaler's village.
Tip: Costco offers some interesting Maui resort packages on a regular basis.
All resorts charge resort fees so it's recommended to compare which ones offer most added value to your travel style. Find out exactly what your resort fee includes and make the most of it. Some entitle you to free self-parking, local phone calls, beachside cabanas, shuttle services within the area, yoga classes and snorkel equipment.
Family-friendly Maui vacation rentals
If you're looking for a home-away-from-home rather than a hotel, then make sure to check out our selection of family-friendly vacation rentals on Maui. The first one on the list is this amazing villa with private beach access and a dipping pool near Lahaina. We love it so much that we've even included it on our list of dreamy Airbnbs in Hawaii. Check out our personal selection, which includes the most wonderful places to stay in Maui for every budget: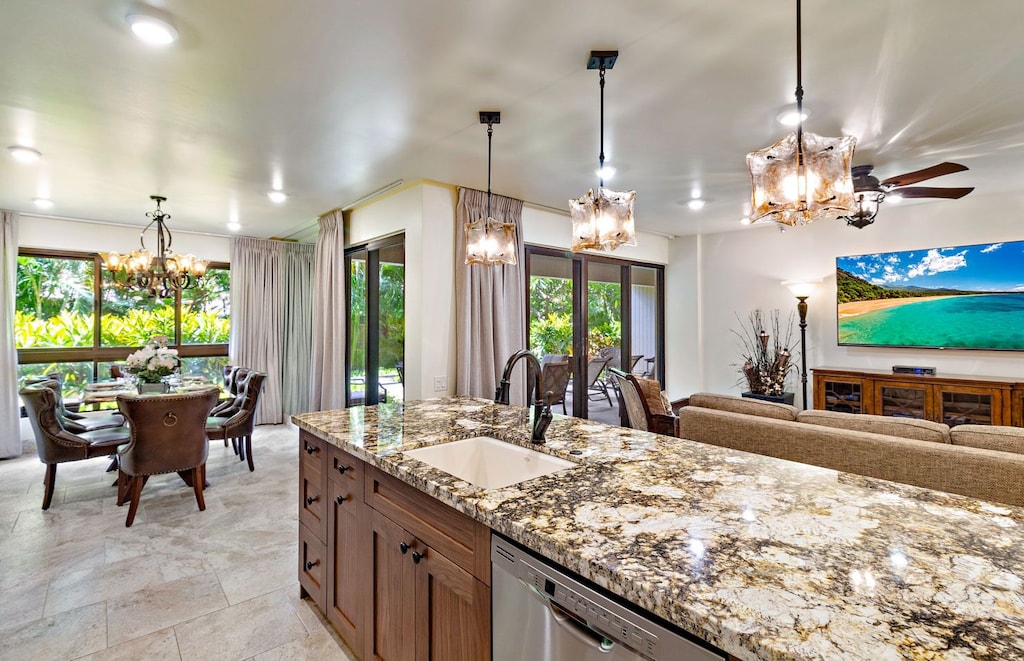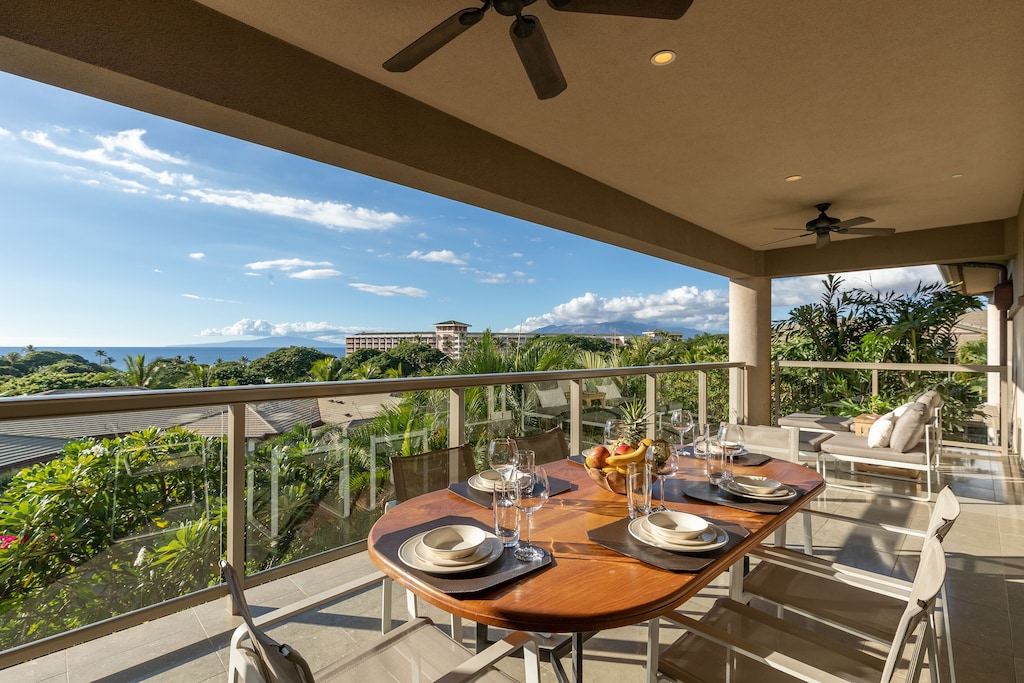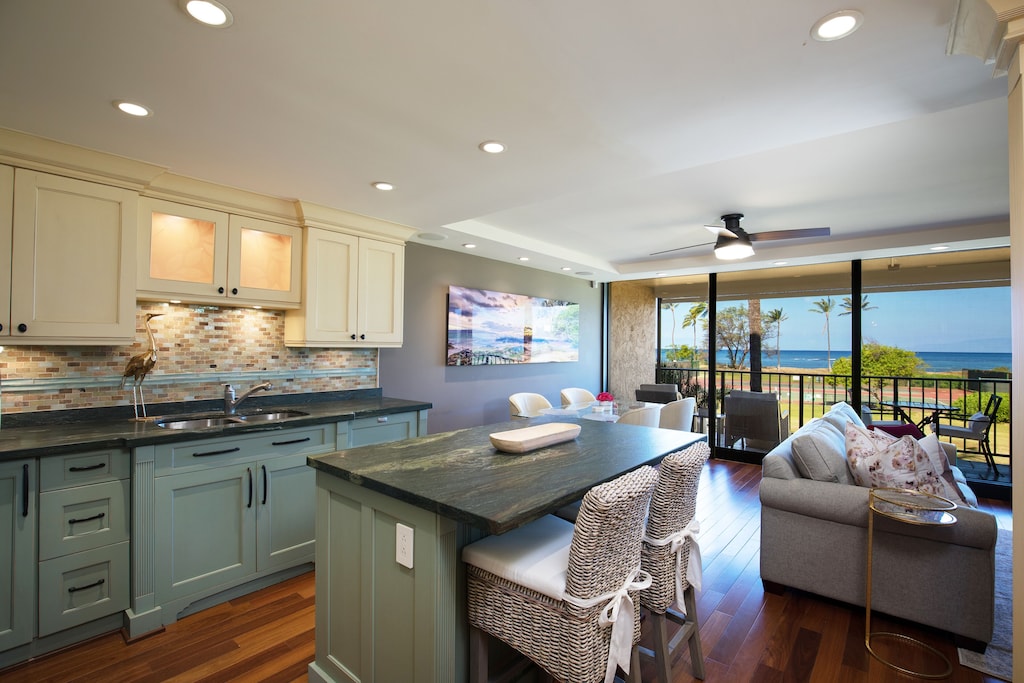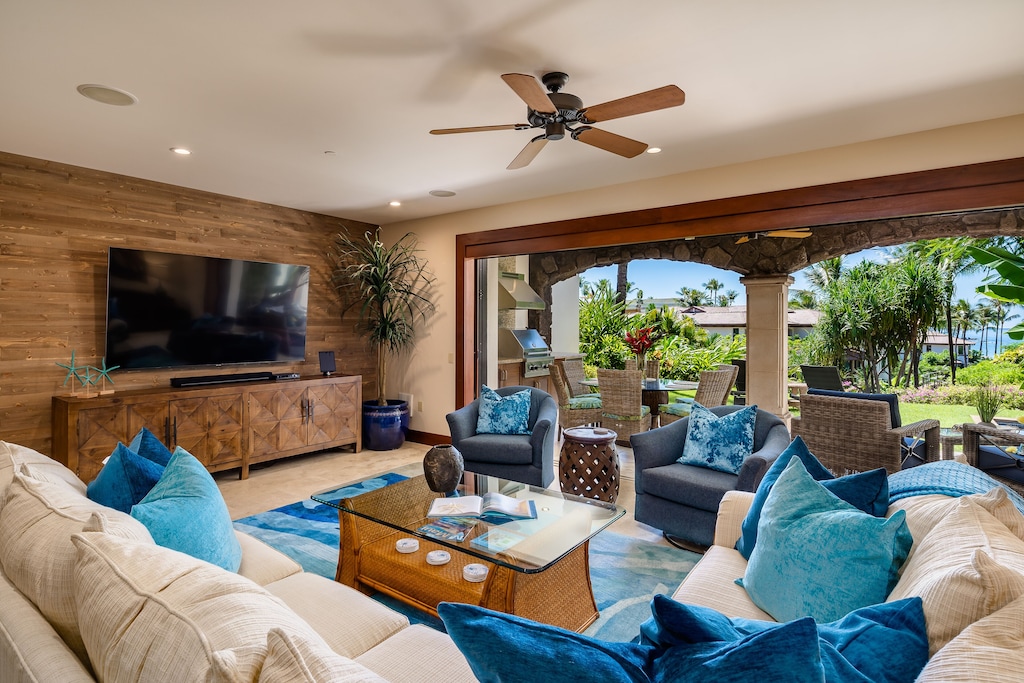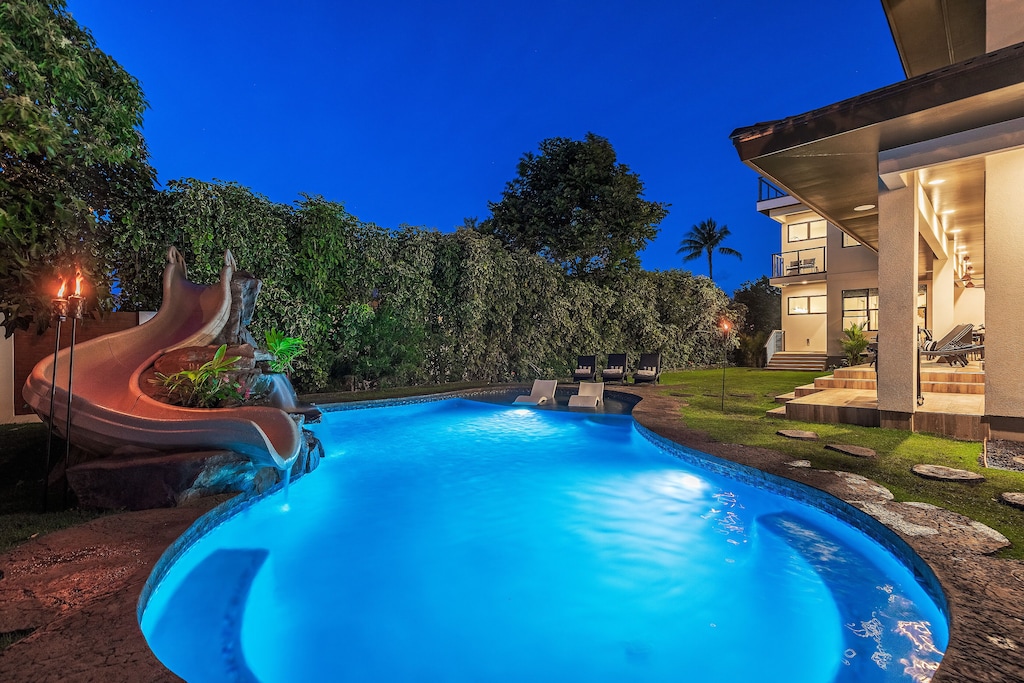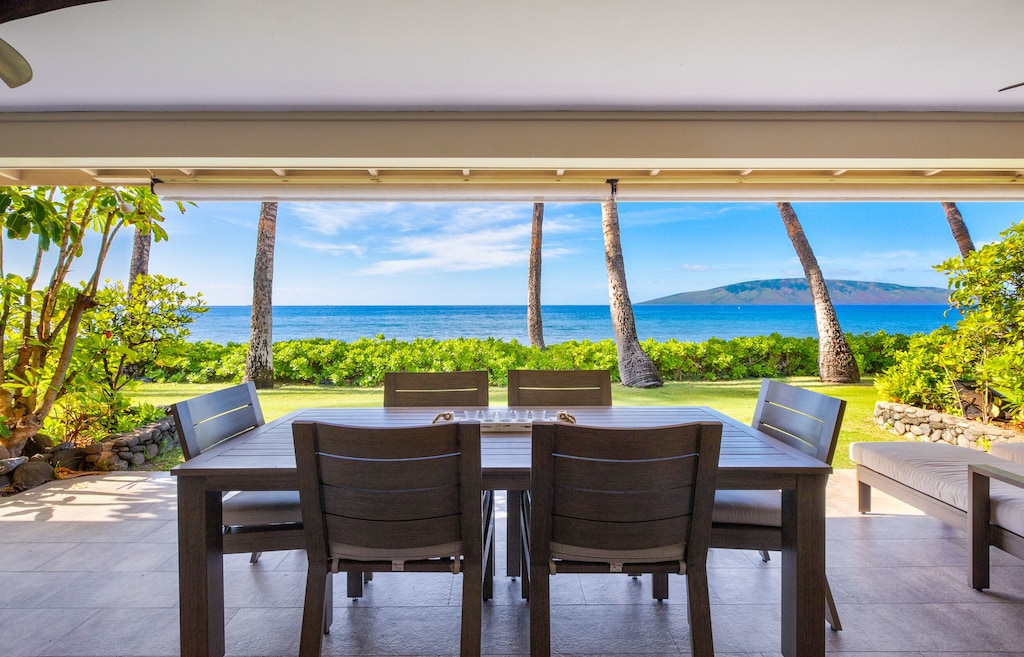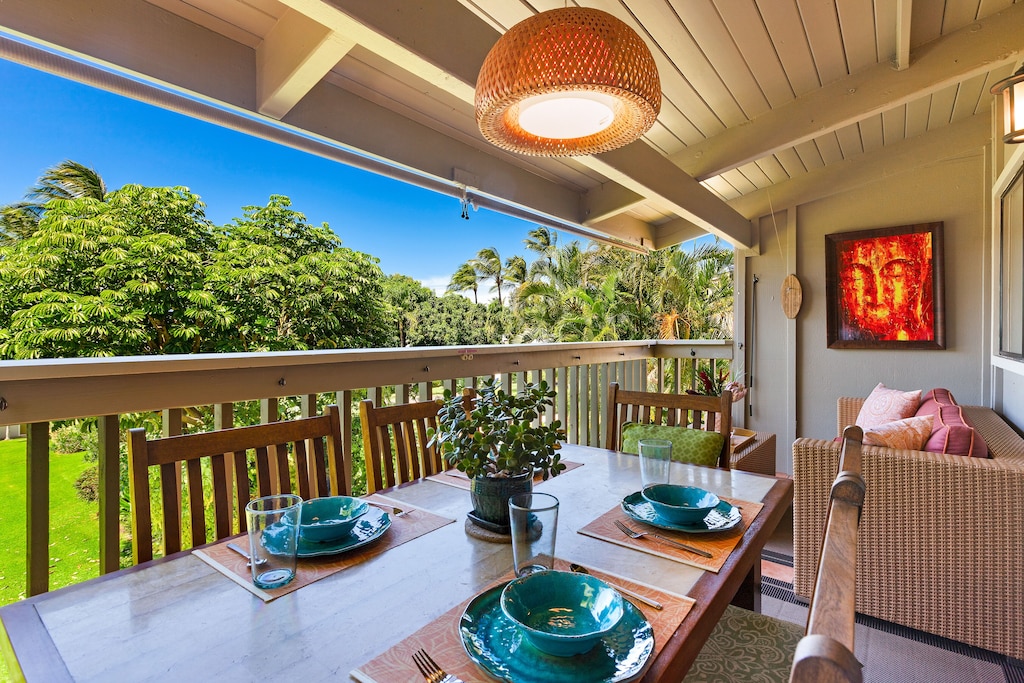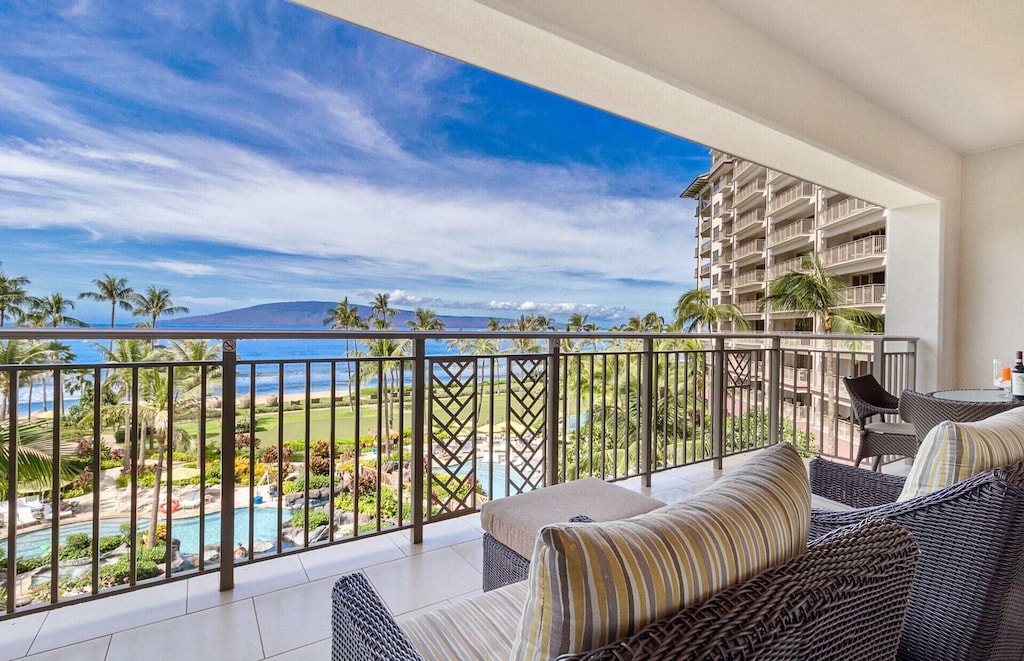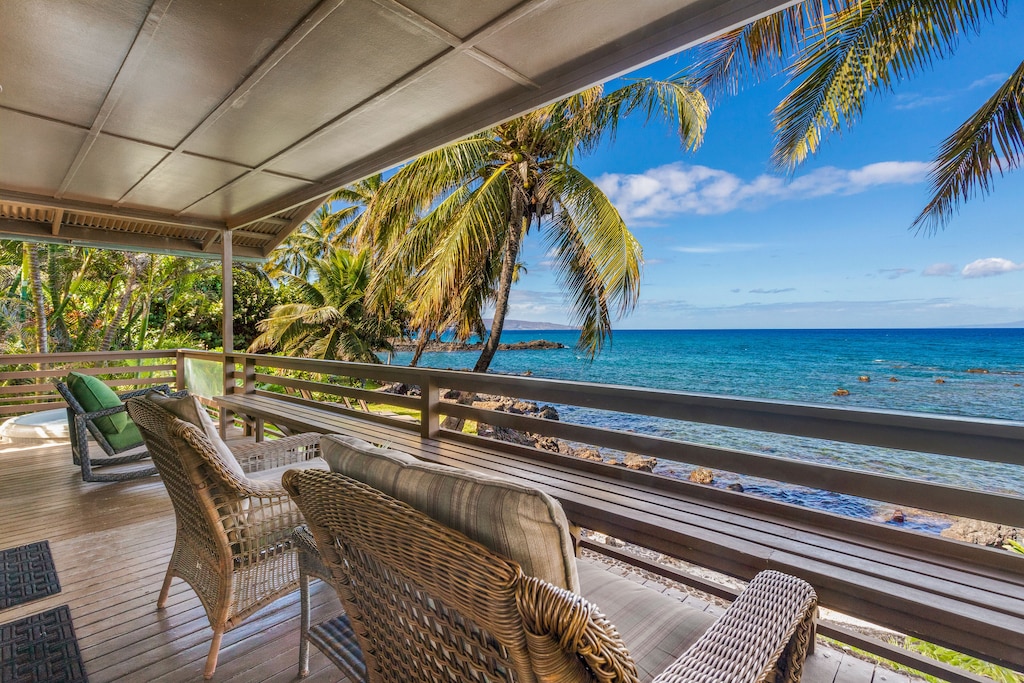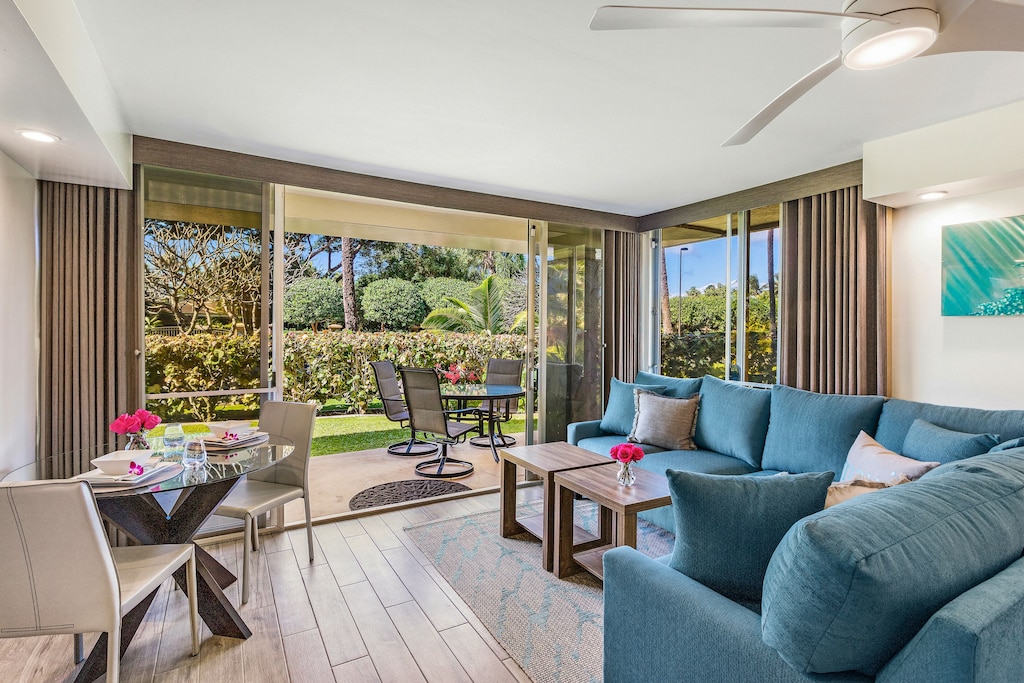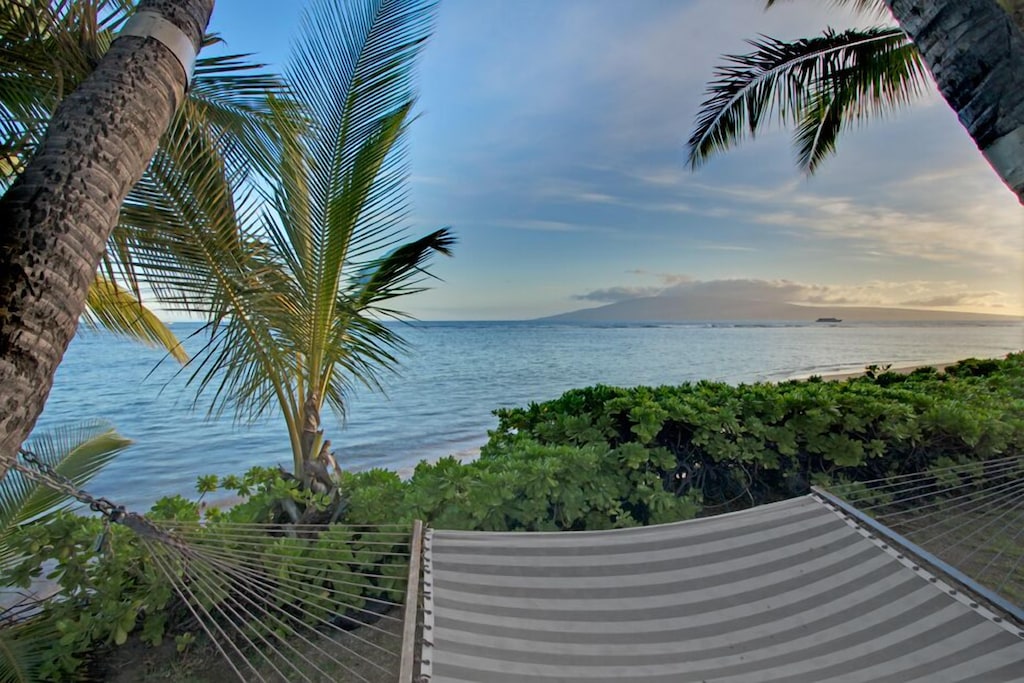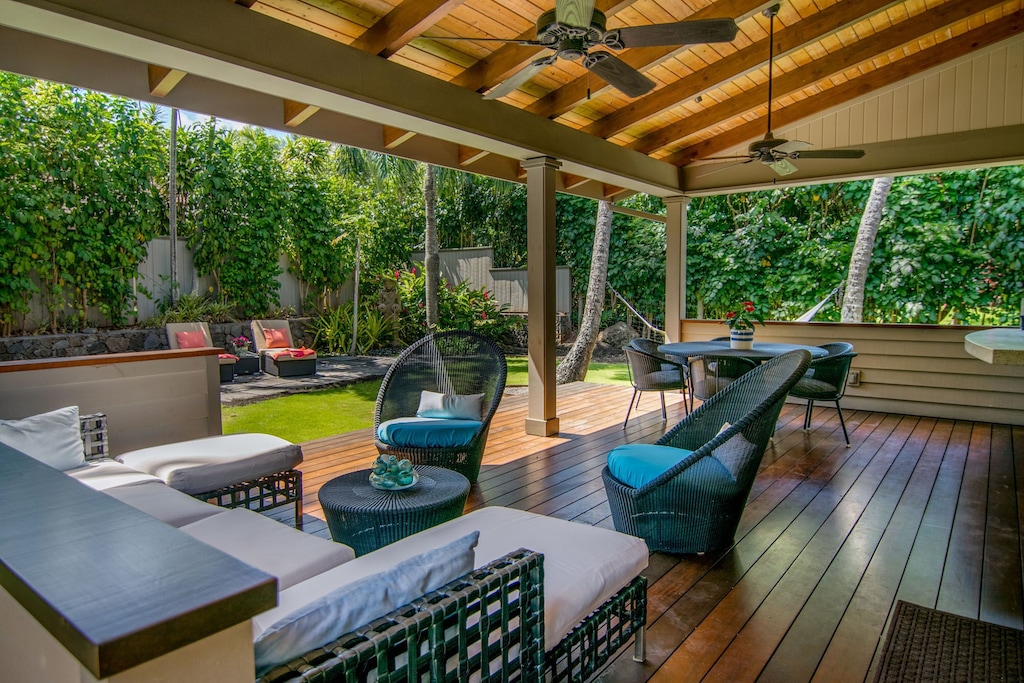 If you're traveling to Maui with a toddler or a baby and prefer to pack light, then you can rent your equipment here.
Exploring the island in style
If you're like us, you prefer exploring a region on your own. In that case, you need a car. You might have one available during your entire Maui vacation or rent one for the purpose of this Maui day trip. Either way, don't rent just any car but make it a special one to set the mood. You're in Maui, after all!
We picked up our Jeep Wrangler from Kapalua airport, which is often closer to the main resorts than Kahului airport. We used Discount Hawaii Car Rental for all of our car rentals in Hawaii: It offers the best rates and doesn't even require an advance payment.
Check out our article on the ins and outs of renting a car on Maui to learn more.
What are your favorite Maui activities for kids?
Have you been to the Valley Isle before? Then tell us all about your top things to do in Maui with kids or your favorite Maui day trip. Please do! Any excuse is good enough to plan another Hawaii island hopping adventure.
…
Affiliate links are sprinkled throughout the site content. Clicking on such a hyperlink and booking on the accommodation platform it refers to, may result in a commission for CosmopoliClan at no additional cost to you. As Amazon Associates, we also earn from qualifying purchases. For more information, visit the Disclaimer page.
…